There are few people in sneakers as influential as Kanye West. The 44-year-old rapper has been at the forefront of pop culture for almost 20 years, changing everything from fashion to music and style to shoes. Along the way, there have certainly been some memorable moments. From donning the first Nike Air Yeezy at the Grammy's to that shoe eventually being sold for $1.8 million at auction, it's safe to say that Kanye's impact on sneaker culture is profound.
It's difficult to imagine the world of sneakers without the Kanye effect. After leaving Nike in 2013 and joining adidas in 2014, many questioned whether or not the partnership would be as successful. Well, it's safe to say that those doubts have been silenced. Although Yeezy may not have jumped over the Jumpman just yet, he's certainly on the way to being as successful. From a few select shoes with Nike to now almost 200 pairs with adidas, the Yeezy effect is undeniable. 
Today, we're going to take a closer look at some of the key areas that Kanye West changed sneaker culture. We'll be diving into just how influential Yeezus has been since taking over the world stage. Without further ado, let's get started.
Signature Shoes Aren't Just for Athletes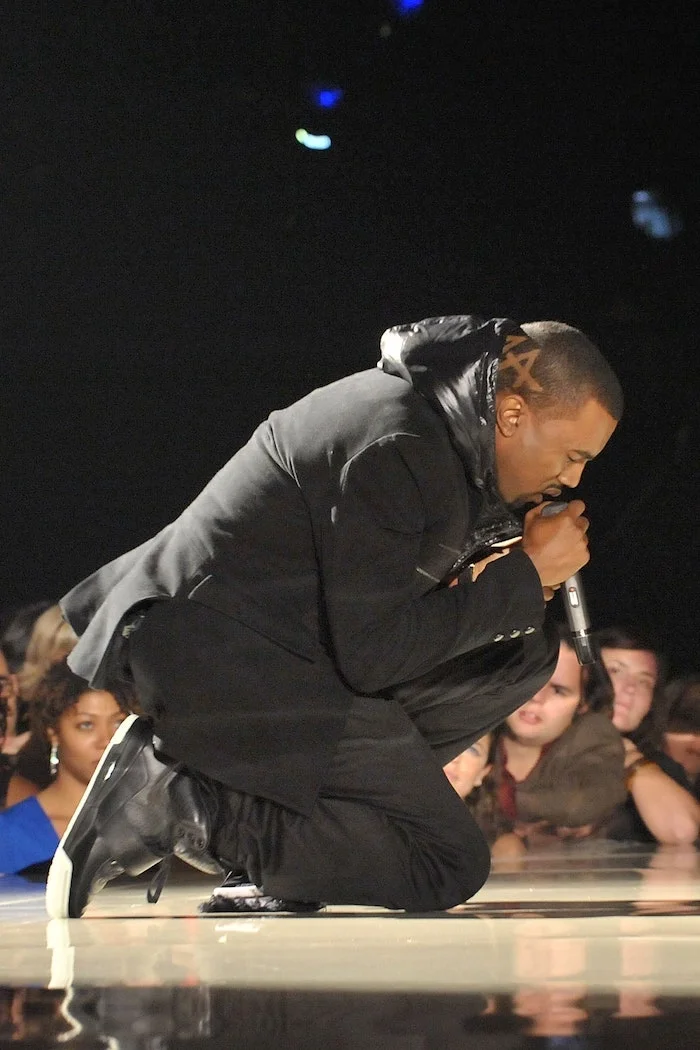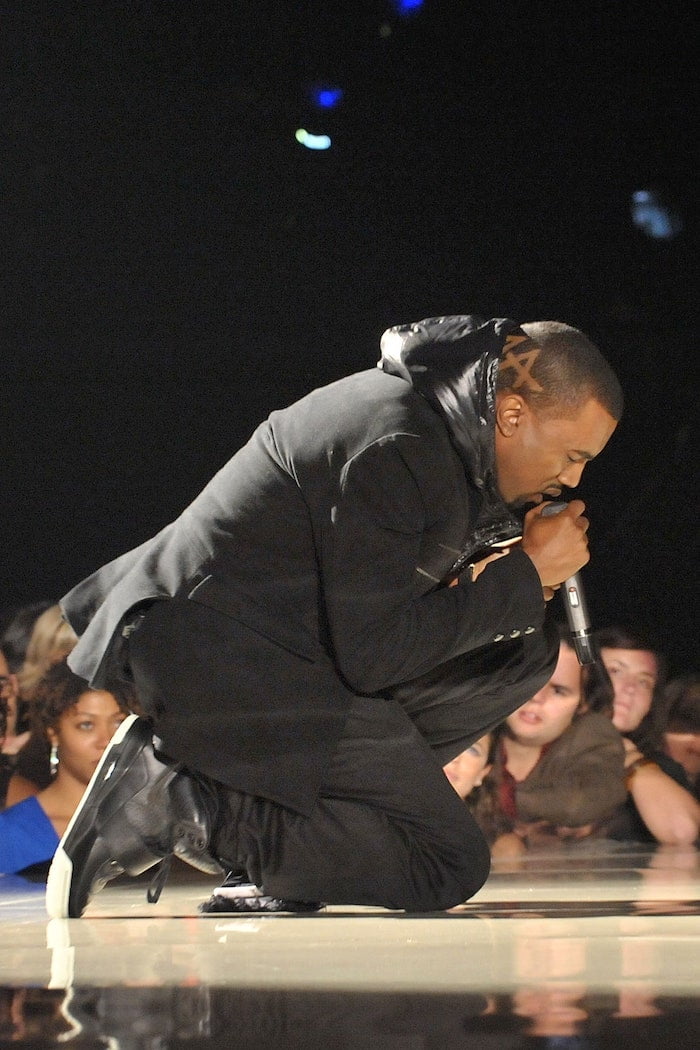 Before we start, we are not trying to state that Kanye West was the first-ever musician to have a signature shoe. As any sneakerhead of a certain age will know, the likes of Jay-Z and 50 Cent signed to Reebok in the early 2000s and with great success. Even earlier musicians like Run DMC changed the way that adidas Superstars were worn in the 1980s. Despite all of these predecessors paving the way for non-athlete sneaker sponsorships, few were as hyped or as successful as the Nike Air Yeezy.
After being previewed at the 2008 Grammys, sneakerheads around the globe were quick to try and find out what Kanye was wearing on his feet. Quickly people realised it was a signature shoe. It would change the sneaker world forever. Upon the release of the Nike Air Yeezy in 2009, the three colourways hit the resale market almost instantly. Fast forward to 2012 for the release of the Nike Air Yeezy 2 and things were no different. At the time, the Nike Air Yeezy 2 prices hit well over €3,000, something unheard of in the community. 
Kanye's influence on non-athlete sponsorships is profound. Although he may not have been the first, he opened the gates for many of the partnerships and collaborations that came after his signing to Nike. The likes of Tyga and Kendrick Lamar joined Reebok, whilst adidas recruited Big Sean and 2 Chainz and even Puma signed Rihanna in 2014. Kanye West changed the way that big brands looked at musicians, highlighting they could be just as influential as athletes.
High-End Sneakers Can Be Cool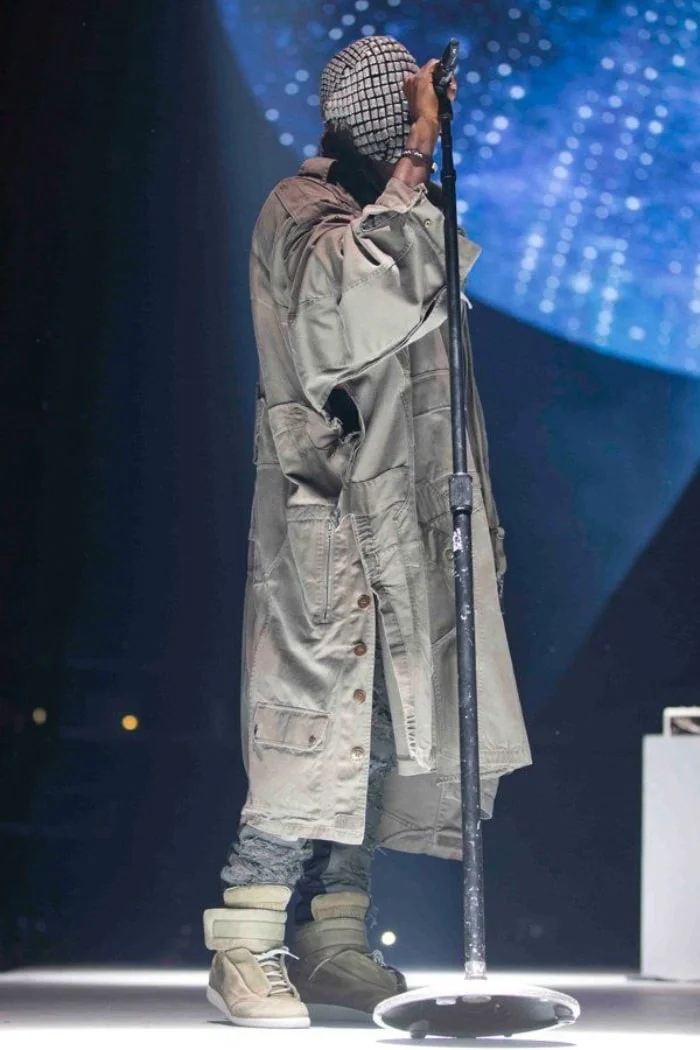 Nowadays, we're used to seeing high-end, designer brands making an impact on the sneaker world. The likes of Balenciaga, Dior, Gucci, Prada and Louis Vuitton have seen a huge increase in popularity within the sneaker community over the last few years. However, at one point in time, things were just focused on Nike, Jordan Brand and adidas. Kanye West was one of the main driving forces for introducing the sneaker community to luxury sneakers that were previously discarded.
Following on from the success of the Nike Yeezy, Kanye West revealed he would be working on shoes with Louis Vuitton. The traditional sneaker community was intrigued. Working with Marc Jacobs, West created 10 shoes that have since become grails for many Yeezy fans. It didn't take long for the shoes to sell out and prices have since hit well into the thousands. But it wasn't just the Louis Vuitton deal that had an impact on high-end shoes in the sneaker world. 
Brands like Lanvin, Raf Simons and Maison Martin Margiela have Kanye to thank for making them well-known names in the sneaker community. Known for his tastemaking abilities, Kanye changed the way that sneakerheads looked at designer brands. Instead of ignoring designer brands, footwear enthusiasts started to branch out.
Models like the Balenciaga Arena and Visvim FBT soon became go to's thanks to Kanye wearing them. More importantly, it opened the door for designer brands to start making shoes that real sneakerheads would be interested in. Hey, maybe even Air Dior would never have happened if it weren't for Kanye. 
Hype, hype, hype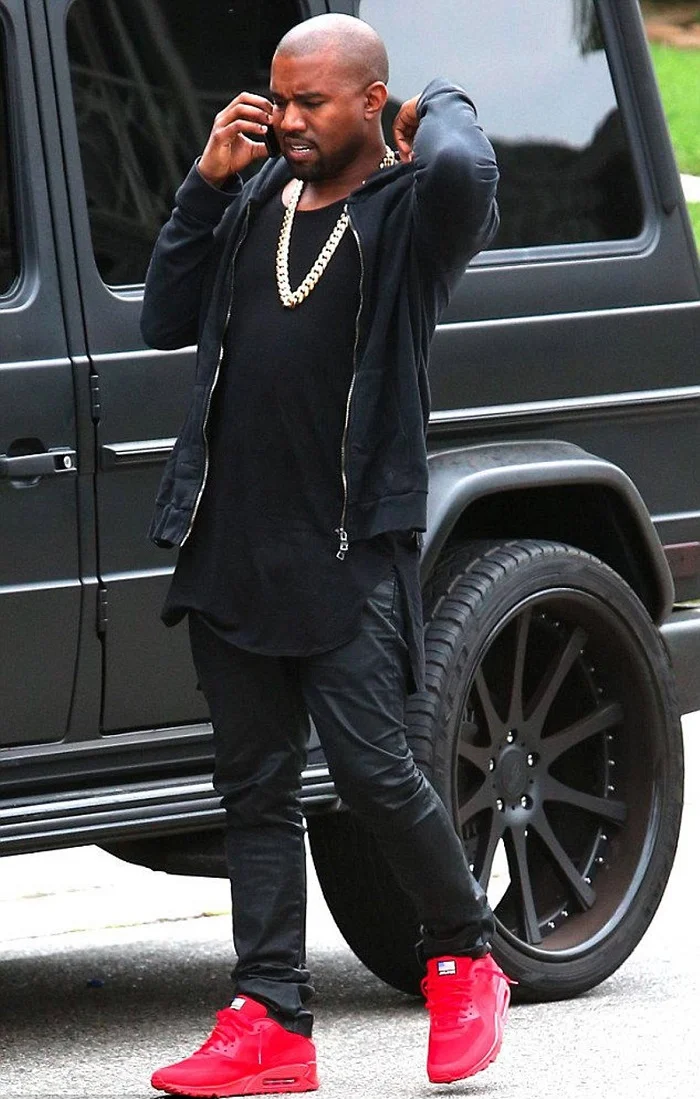 Find us a celebrity whose clothing is spoken more than Kanye West's. Go ahead, we'll wait. One of Kanye's most important impacts on sneaker and street culture as a whole is his own wardrobe. Whether it's wearing unknown sneaker brands like Karhu or even rocking a Dickies jacket to the Met Gala, people want to know and buy what Kanye West is wearing at any given point in time. Why? Because people want to be the first to rock something that 'Ye has.
Take the Nike Air Max 90 "Independence Day" release back in 2013. According to sources, the entire pack sat on shelves in the US for a few weeks, during which time nobody was interested. Kanye West rocked the red pair and overnight, almost every pair on the internet and in-store was sold out. It didn't take long for these shoes to hit the resale market for two, three or four times the original price and, pretty soon, they became one of the most wanted shoes on the planet. Things haven't really changed. 
We can guarantee you that whenever a new adidas Yeezy is seen, the sneaker world goes into a frenzy. Sneaker blogs and news outlets around the world will race to get the first scoop about the shoe, colourway or story. It's something that we've seen time and time again, especially over the last 10 years. Other than Virgil Abloh or Travis Scott, it's rare for someone in the sneaker community to have that same effect. If the next decade is anything like the last, we're sure that there's going to be a lot more hype to come. 
Everybody Is a Reseller Thanks to Yeezy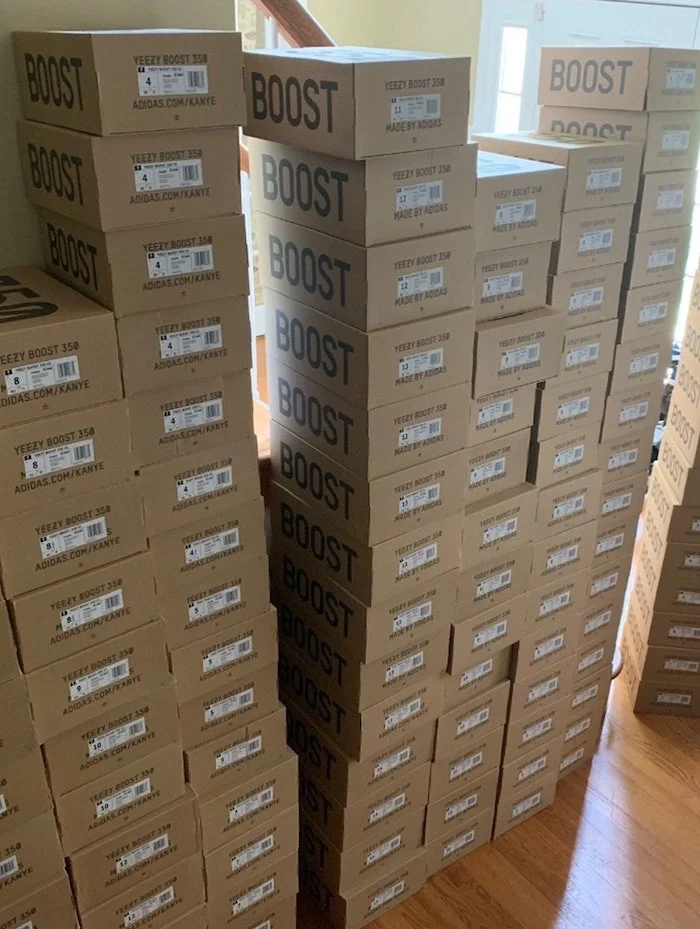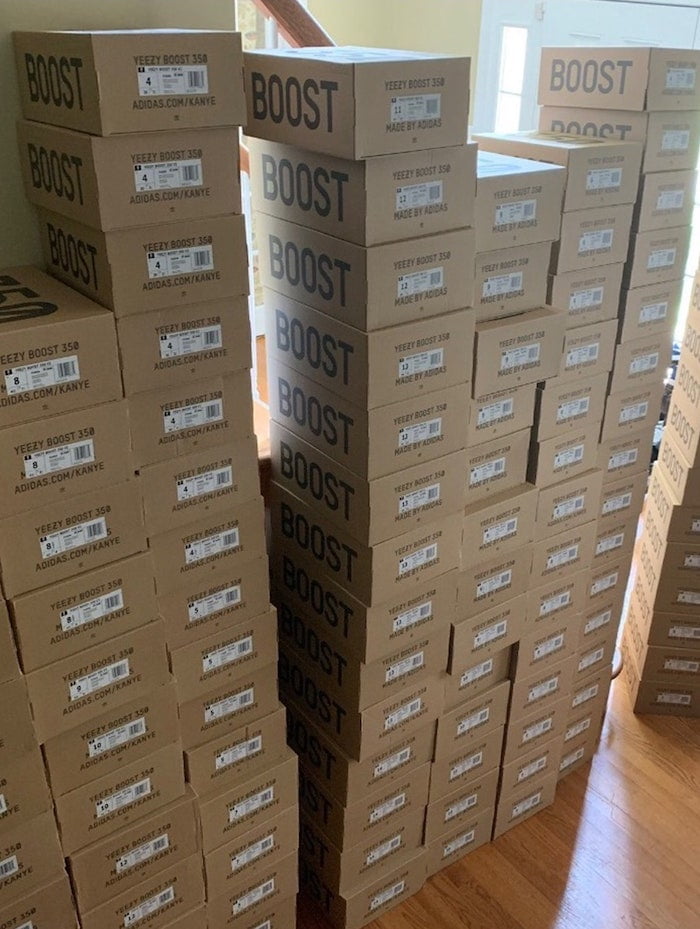 Whilst sneakerheads share a love/hate relationship with resellers, there is no doubt that thanks to Kanye West, reselling saw a huge increase in popularity in the sneaker community. Following on from the crazy prices that his Nike Air Yeezy 2s hit, everyone wanted a slice of the action. As we previously mentioned, the Nike Air Max 90 "Independence Day" was a classic example of people reselling shoes based on what Kanye had worn. Things haven't really changed since.
When Kanye released his adidas Yeezy Boost 750 and adidas Yeezy Boost 350 in 2015, people knew that they would be worth a lot of money. Those not normally involved in the world of sneakers realised that they could make quick cash by flipping a pair of Yeezys. Ultimately, it all comes down to the hype equation: Hype = Notoriety x (Mystery + Exclusivity). People knew who Kanye was and this combined with the debut silhouettes and limited numbers meant they knew it was instant money. 
More importantly, Yeezys changed the culture of reselling as a whole. Although sneakerheads will argue that "resell kills the culture" it's something that has become a necessary part of the industry over time. Of course, Kanye did stay true to his promise of "everybody who wants Yeezys will get Yeezys" and the resell value has dropped off slightly. However, the impact that his shoes, whether a signature shoe or just a brand he's worn, have had on resell value is undeniable.
Final Thoughts
Whether you miss the old Kanye or love the new Kanye, his effect on the world of sneakers and fashion is indisputable. For almost 20 years, Ye has been a big influence on both worlds. From Goyard backpacks to BAPESTAs, there's no denying that Kanye has impacted every corner of fashion and pop culture. Which other celebrity do you know that can make headline news for the shoes that he's got on, or a wearing a never before seen brand? 
Despite the ups and downs, Kanye has fundamentally changed the sneaker industry. He built on the hard work laid down by others and made brands realise the potential that non-athlete partnerships had. More importantly, he created a level of hype that was unseen in the sneaker world since the likes of Michael Jordan. Over the past two decades, we've seen the Kanye effect in full flow. Personally, we can't wait to see what else is to come.