Over the past few weeks, Nike has brought its recycled sneakers to the world. The introduction of the Space Hippie collection is one of the most revolutionary products to come out of Nike in a long time. Since then, sneakerheads have been patiently waiting to see what else is coming from Nike's recycled products. Not allowing the community to wait too long, we now have a closer look at an upcoming Nike Air Force 1 that uses some of the Space Hippie products.
The predominantly white Air Force 1 features a simple silver Swoosh on the side. Orange accents have also been used, specifically on the tongue as well as the "AIR" on the midsole and the heel too. However, it is the use of the Crater Foam on the sole that has got many sneakerheads excited. Found on all of the Space Hippie sneakers, Crater Foam is hard material made from Recycled Grind fabrication. In short, the sole is made from other soles that have been discarded.
The unique construction means that the design has multiple coloured elements in it, adding a pop that is well needed on this sneaker. If you're looking for a sneaker that is also good for the environment and a unique pair for your collection, then this is for you. Check out the images below and let us know if you'll pick these AF1s up.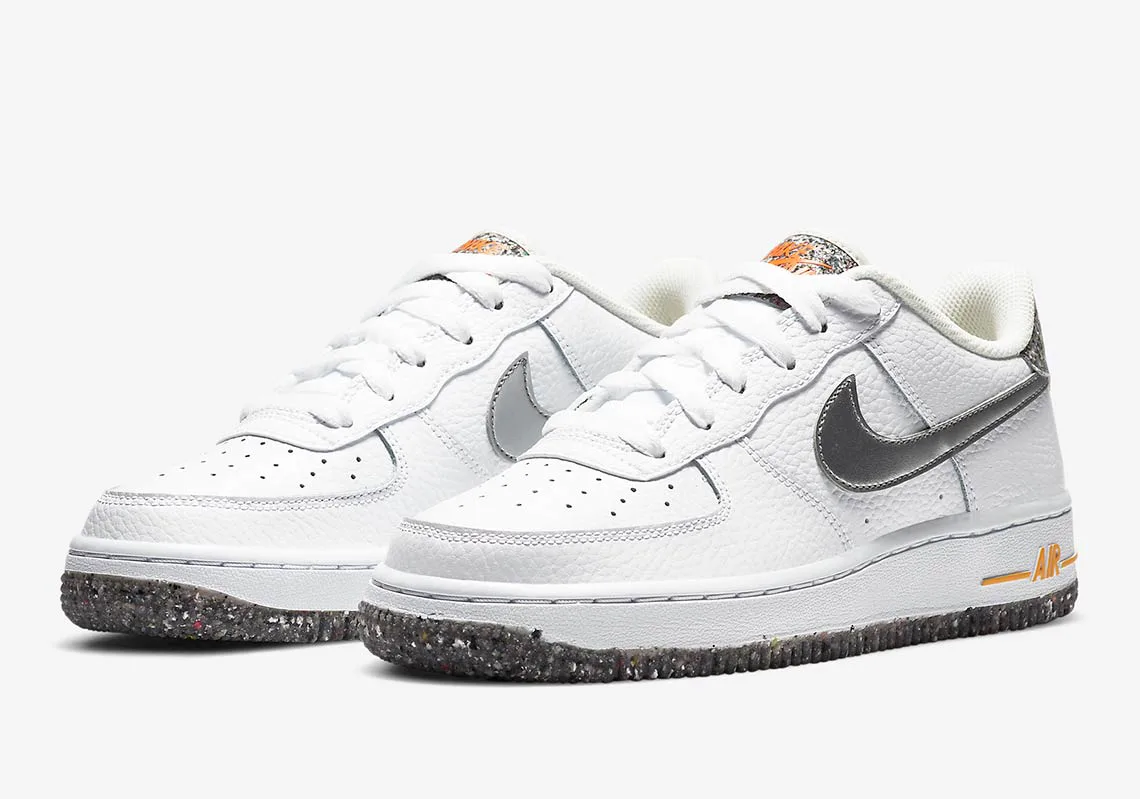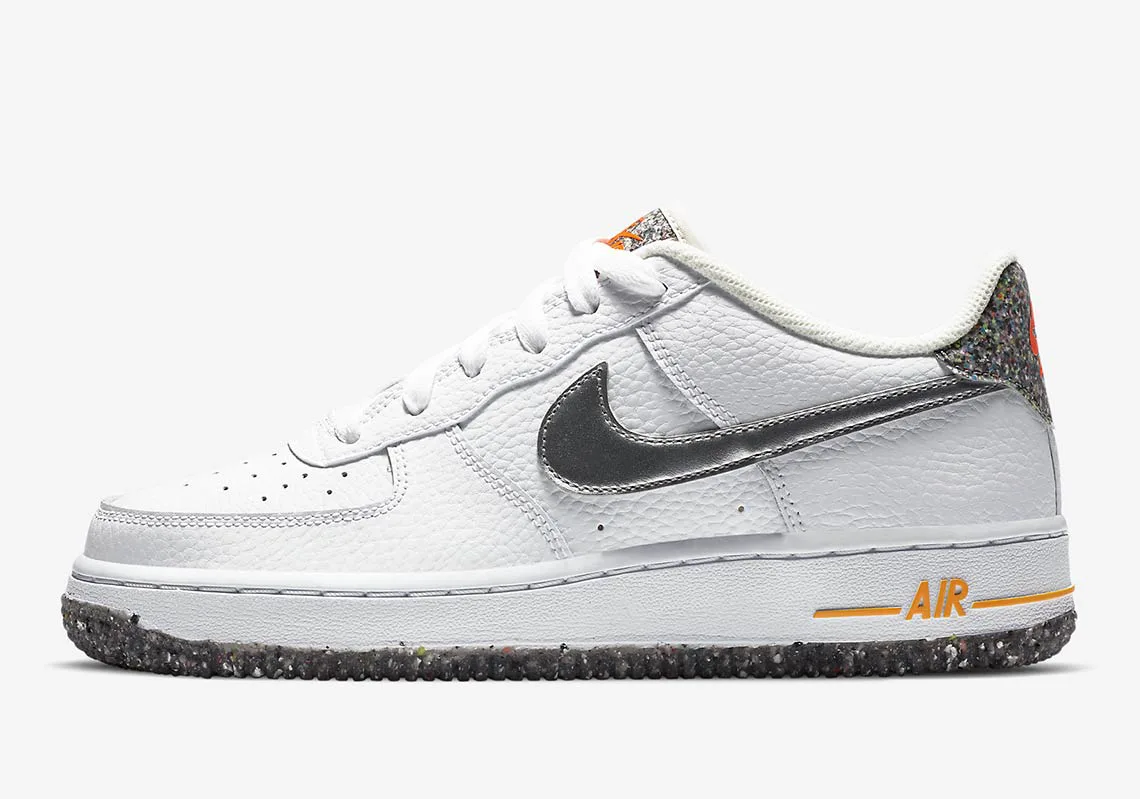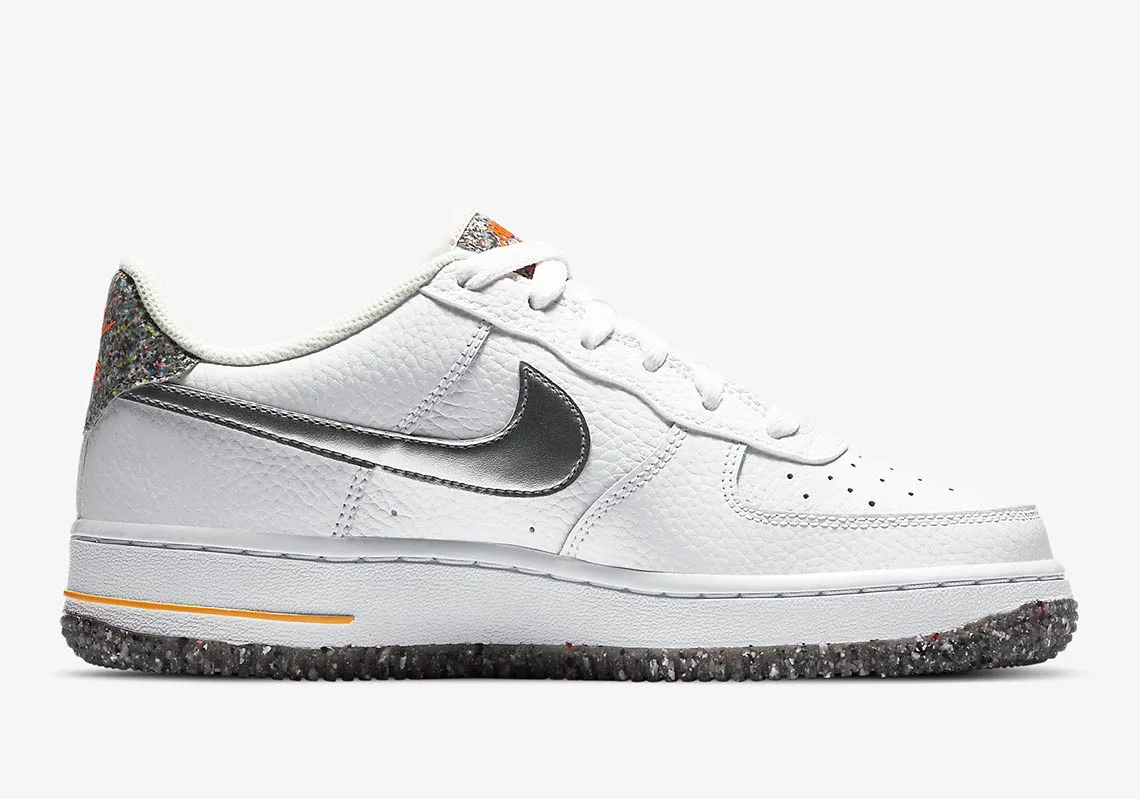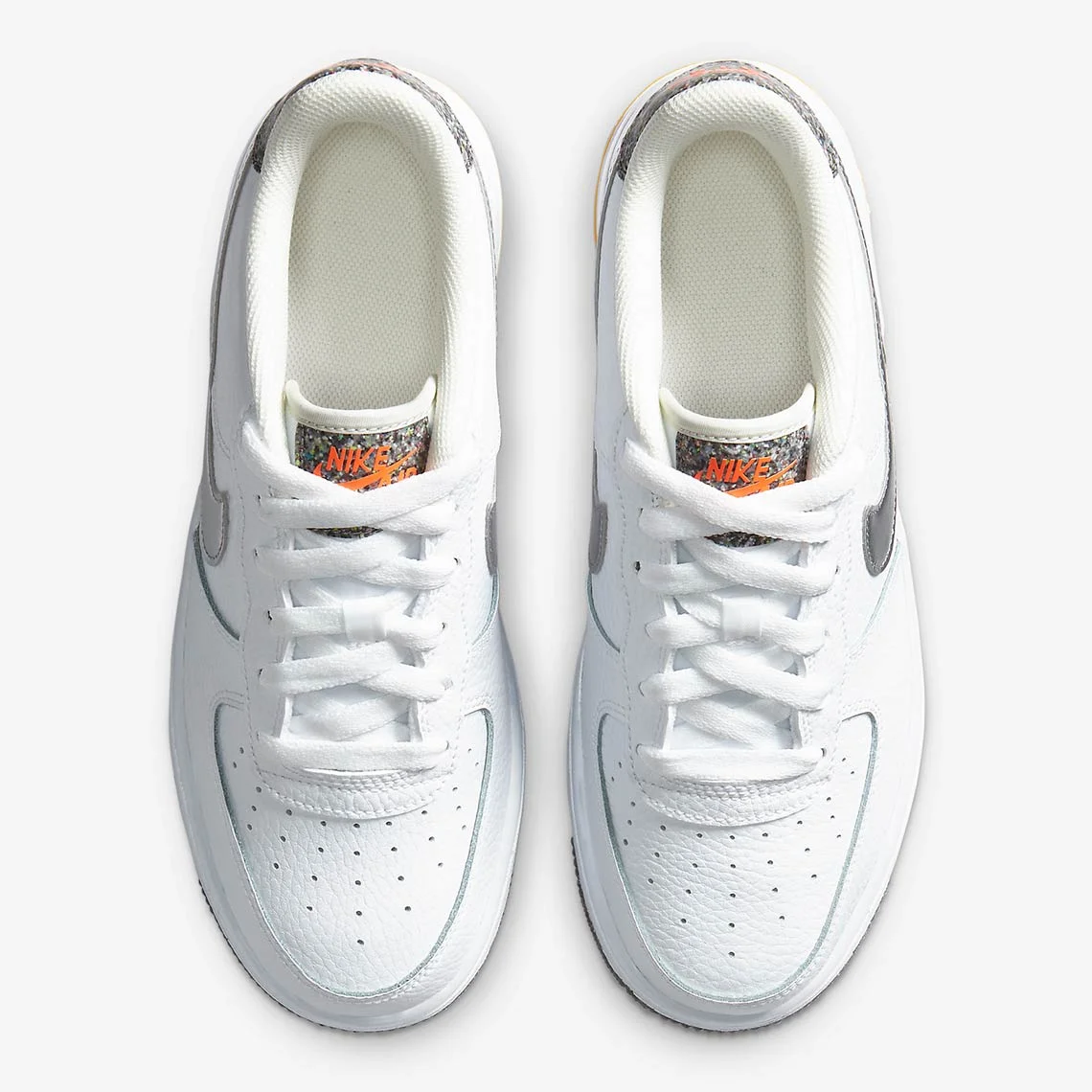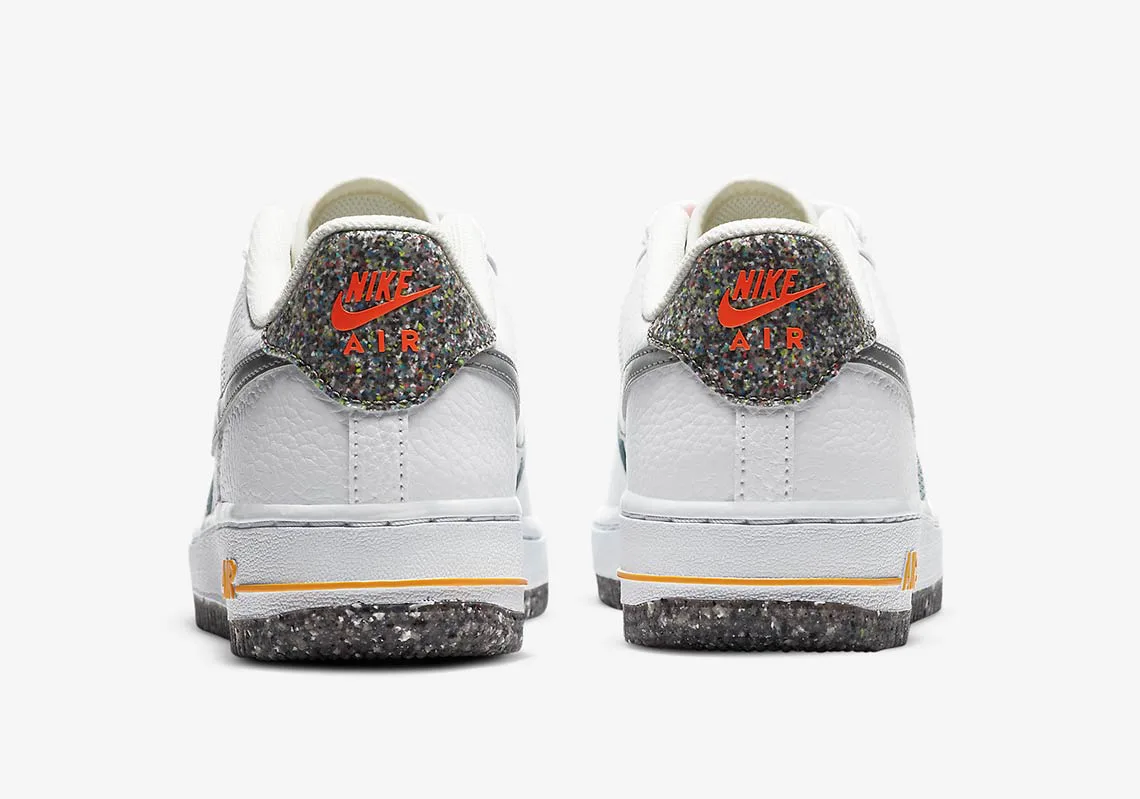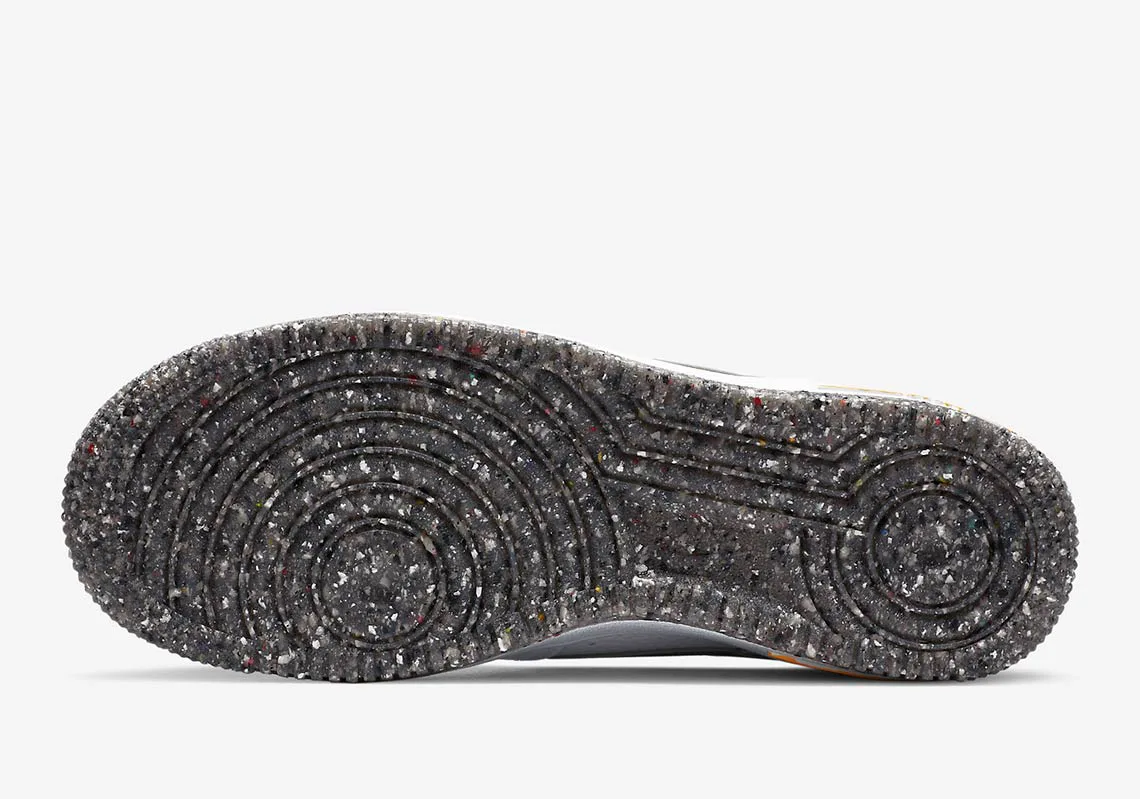 Image Source: Nike