Over the past few years, Travis Scott has gone from a relatively unknown rapper out of Houston to one of the most famous people on the planet. His unique sound has earned him critical acclaim, as have his sneaker collaborations. Partnerships with Phillip Plein, Nike and Jordan Brand have all helped La Flame to become a serious muse in the music and fashion industry. Now, it looks as though Travis Scott is taking his penchant for design one step further, with a potential collab with EVISU on the way.
Whilst details are still emerging, there are some clear signs that a Travis Scott x EVISU partnership is coming. An image posted by Khloe Kardashian at her birthday showed Scott wearing a pair of white jeans with a coloured pocket. However, the pocket showed EVISU's seagull motif laid underneath Scott's "Cactus Jack" branding. Finishing off the jeans are details such as gold rivets and contrasting brown stitching.
Although the collaboration is yet to be confirmed, the news alone is exciting. EVISU made waves earlier this year when it announced a collaboration with Palace. Hidehiko Yamane, founder of EVISU, would surely jump at the chance to work with Travis Scott. Whether or not this is just an exclusive pair for the SICKOMODE rapper or part of a wider collab remains to be seen. For now, we'll just have to wait and see. Check out the pair below and let us know if you'd cop a Travis Scott x EVISU collaboration.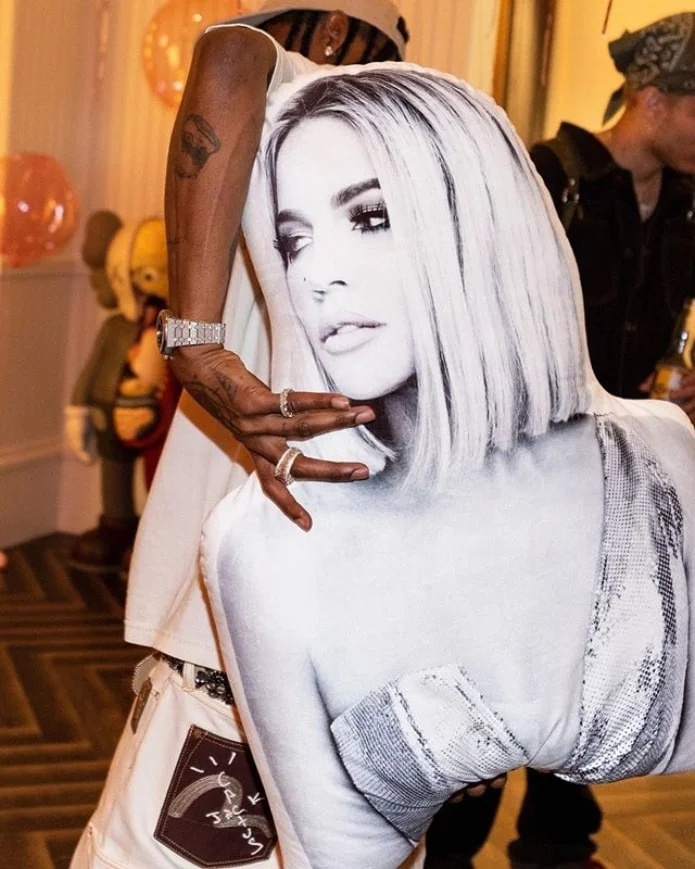 Image Source: Khloe Kardashian