Fewer people have had as meteoric a rise in the sneaker world than Sean Wotherspoon. Since winning Nike's "Vote Forward" campaign in 2017, the Round Two founder has become a notable figure in the industry. After teasing a collaboration with ASICS last year, there has been much excitement about what else is to come. Last year, however, a collaboration with adidas was also revealed by Wotherspoon. Thanks to the man himself, we now have a glimpse of what it looks like.
Wotherspoon revealed last year that the collaboration with adidas would be nothing like his previous work. Whilst his work with Nike and ASICS has been about using crazy materials and colours, the adidas collaboration has a different focus in mind: sustainability.
Making 400 million pairs of shoes a year is a big deal. This is why adidas is striving to make as many products as it can from recycled materials. This collab with Wotherspoon, who's Round Two empire is about recycling old clothes, marks a natural evolution for both the brand and the man. Though details are slim, the first images show us what we can expect. From the first image, Wotherspoon explains how the shoe uses:
"100% recycled paper laces, cork insole with recycled composite padding, you get a small look at the rubber sole made from 10% recycled waste rubber, sock liner is made from recycled ortholite material, I could go on and on! Not to mention the entire sneaker is 100% plant-based"
It's good to see adidas use collaborators to push themselves into doing more for sustainability. Although news on the shoe is slim, it will most likely release this year. Given the timing, as well as a glimpse at the samples, it shouldn't be too long. Will you be picking these up?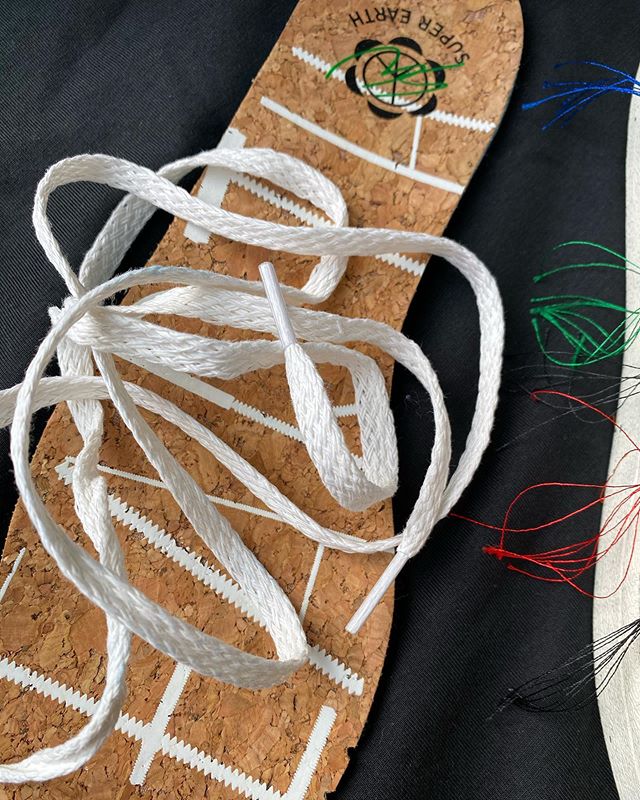 Image Source: Sean Wotherspoon