When it comes to the world of streetwear, collectables have always played an important role. Brands like Medicom Toy have always provided some of the most sought after pieces, thanks to one cult-like item; the BE@RBRICK. For nearly 20 years, the BE@RBRICK has been a key item for any serious hypebeast. Versions from the likes of Chanel, Karl Lagerfeld and Daniel Arsham have brought in a serious army of collectors. However, sometimes Medicom Toy has a few surprises up its sleeve.
In an interesting turn of events, Medicom Toy has unveiled a Terminator themed BE@RBRICK, referencing the recent Arnold Schwarzenegger's Terminator: Dark Fate. The model in question is the T-800, the self aware robot was the latest instalment in the epic franchise. This BE@RBRICK features a slightly grey looking Schwarzenegger in his part man, part machine get up. Stripped metallic layers are paired with clothes and, of course, the famous red eye.
Dropping in both a 100% and 400% version, this torn apart BE@RBRICK is one for the collectors. Check out the Medicom Toy below and let us know if you'll be copping.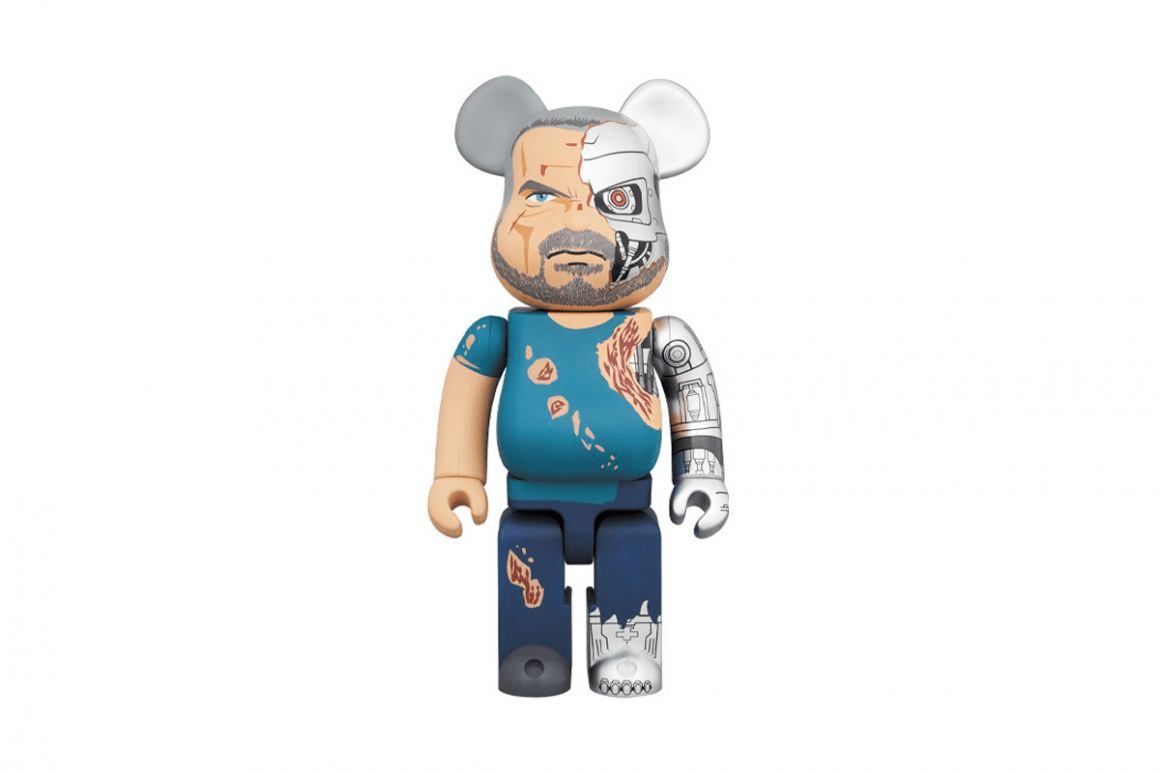 Image Source: Medicom Toy