Welcome back to 5Q's and 5A's! Now you may be thinking "it's the end of the month", and you're not wrong! Black History Month may be nearly over for another year, but as a brand, we want to keep the momentum going throughout 2021 and 2022. At KLEKT, we want to celebrate and engage black voices and talent 365 days of the year. So, this won't be the last time you'll be seeing us. It might not feature the fancy BHM graphics, but we'll be sticking around!
This week we are talking to the fantastic Patrick aka @uptown_p1, a sneakerhead through and through Patrick's love of footwear is evident across his social media, from the full-length outfit shots to the literal wall of sneakers in his home. We are only slightly jealous. You may know Patrick's other half @sherlinanym (yes, the biggest female sneaker influencer in the UK), but this hasn't stopped Patrick from amassing over 31k followers and becoming a trusted voice in the sneakersphere.
Today we'll be chatting all things (yes, you guessed it) sneakers: from his playground flexing to an insight into his expansive personal collection, we'll also find out a little more about what Black History Month means to him. So without further ado. Let's dive right in.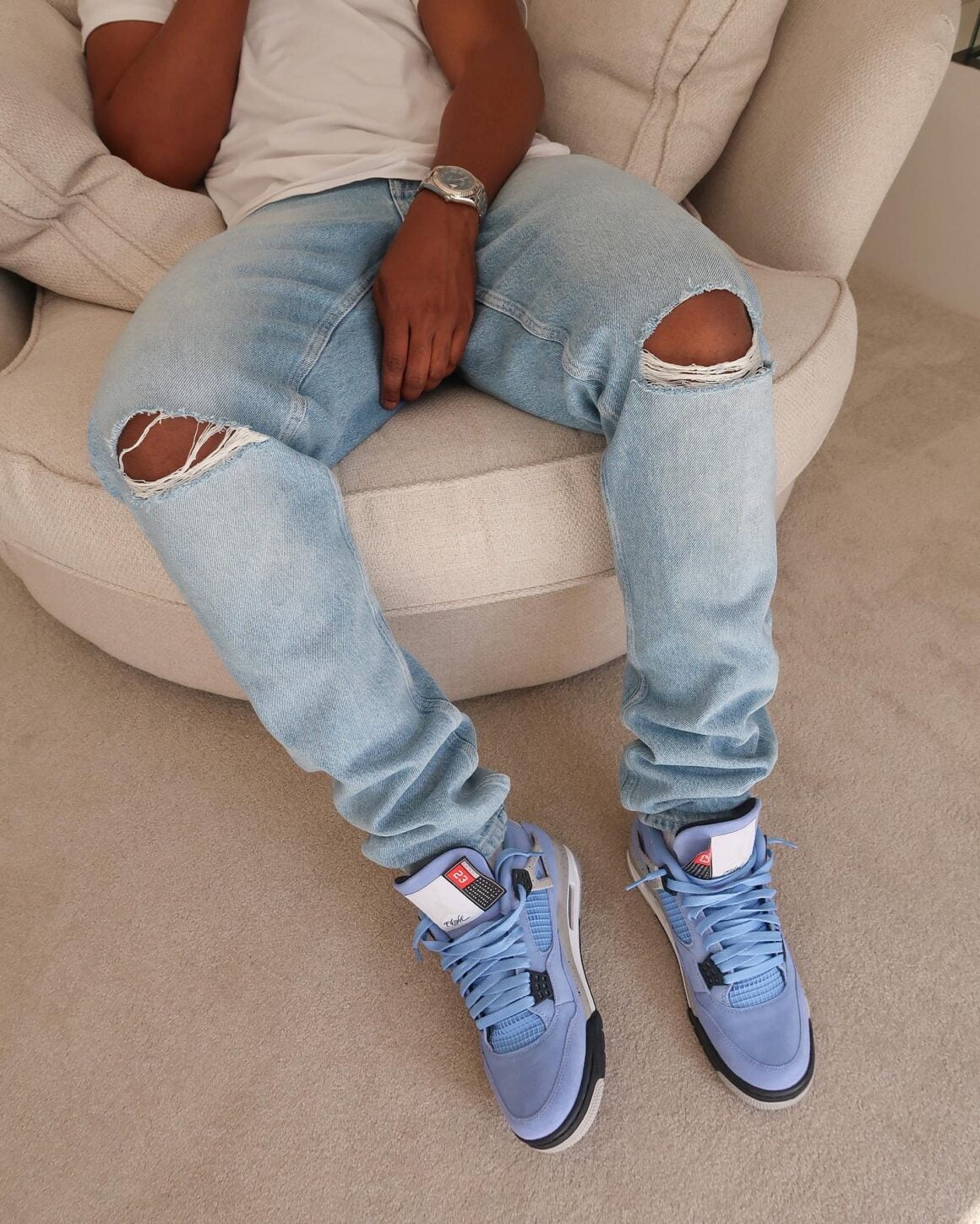 Hi Patrick! Thanks for talking to us today, tell us a little about yourself?
Hi KLEKT, My name is Patrick aka @Uptown_P1. Anything fashion, style and collectibles is my thing!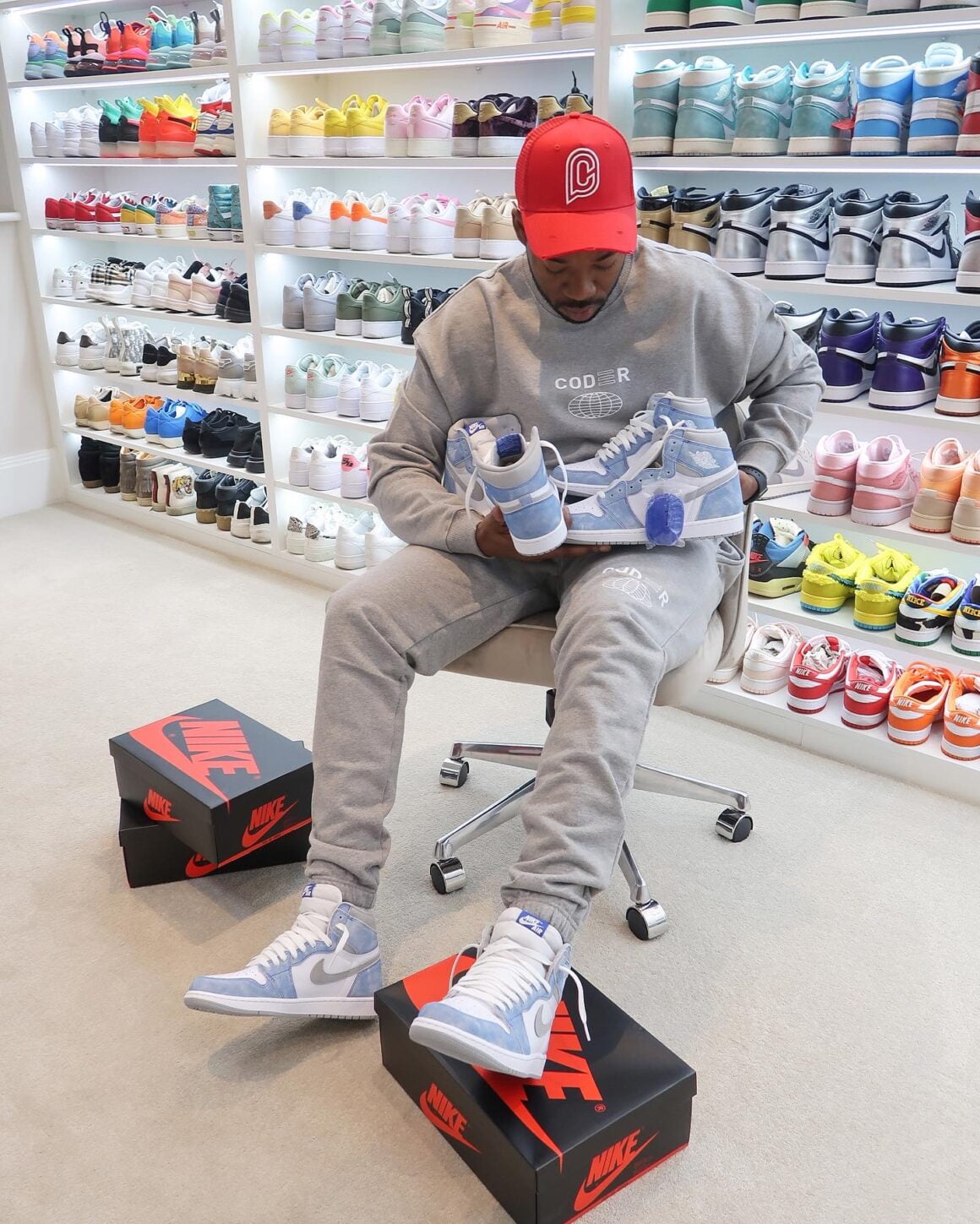 How did your passion for sneakers start?
I think my passion for sneakers started in school when I needed to have the Reebok classics and pestered my parents for nearly 4 months before getting them. That night I stayed up doing my laces and left it at the side of my bed ready for the morning. Once I wore them to school and had the reaction I got I never looked back!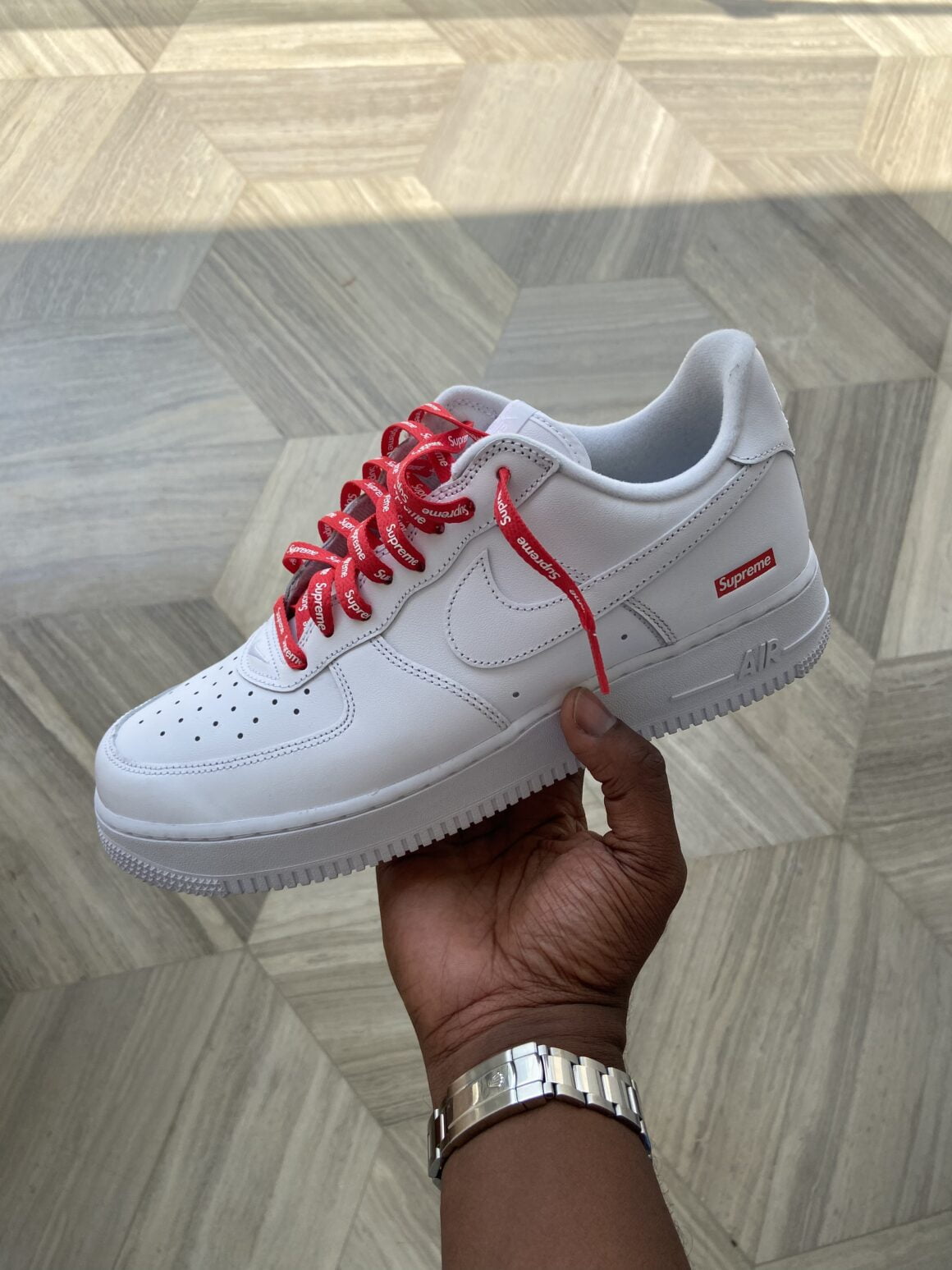 What does Black History Month mean to you?
Black history month to me is highlighting the great culture and talents we as black people have contributed to the world.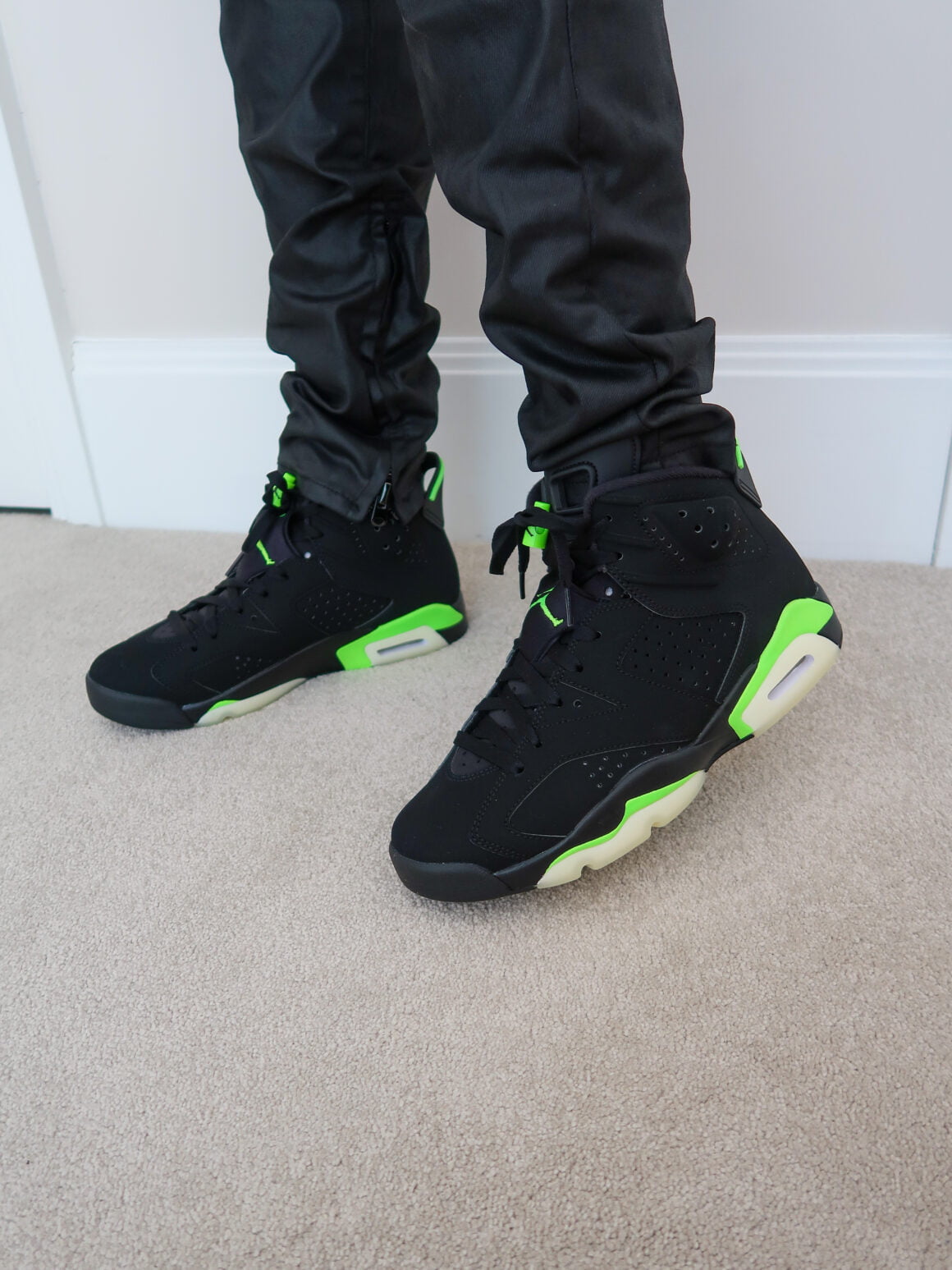 What is the one sneaker you wished you had in your collection?
Mark Wahlberg Jordan 4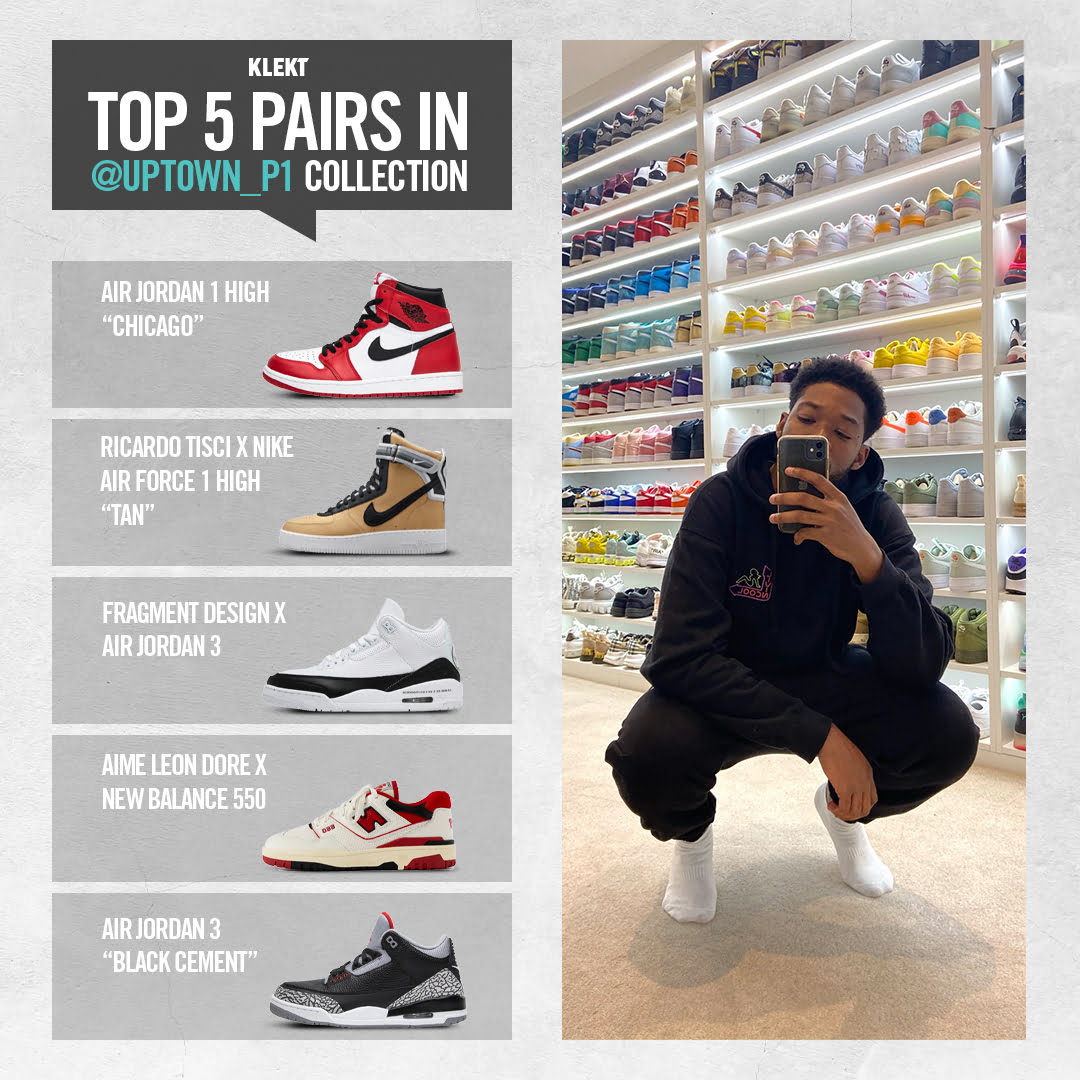 What are the top 5 sneakers in your collection?
Air Jordan 1 Off-White Chicago
Air Force 1 Ricardo Tisci High
New Balance x Aime Leon Dore 550