Hi, my name is Amiee; I'm a 22-year-old self-taught sneaker photographer based in Scotland. You can find my sneaker photography over on my social media @amieejerrard. I'm most known for my viral 'colour wheel' sneaker shots. My grandmother bought me my first camera when I was 15 and ever since that day I've been doing my best to make her proud.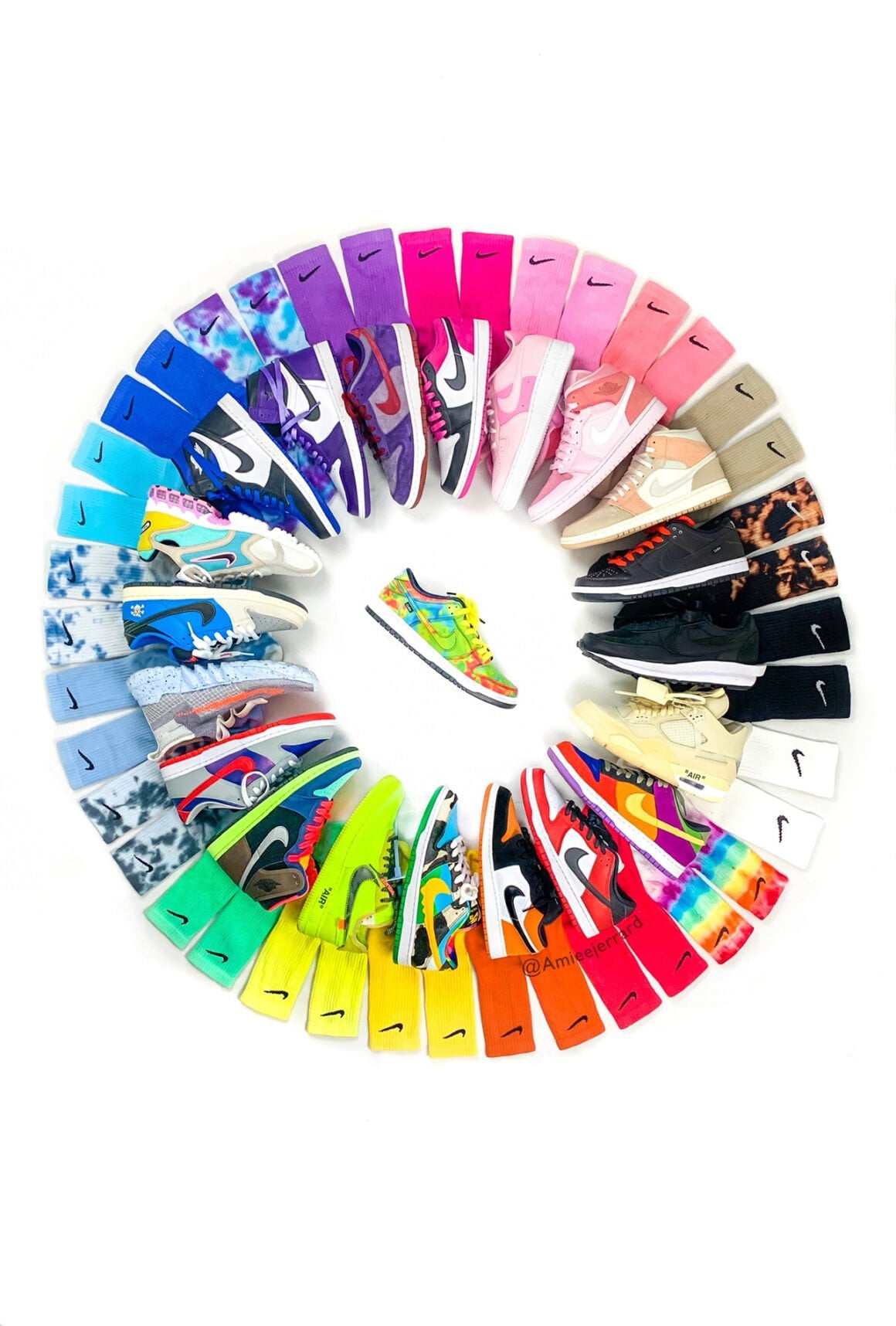 I absolutely love sneakers and photography so merging the two together is a dream. I launched my own sneaker prints business and launched a sneaker calendar back in 2021 that was shipped to every corner of the world; something I'm really proud of. I've met so many amazing people through the sneaker community, made some friends for life and had the opportunity to work for some huge brands over the years, all of which I'm incredibly grateful for. Now onto my top 5 picks!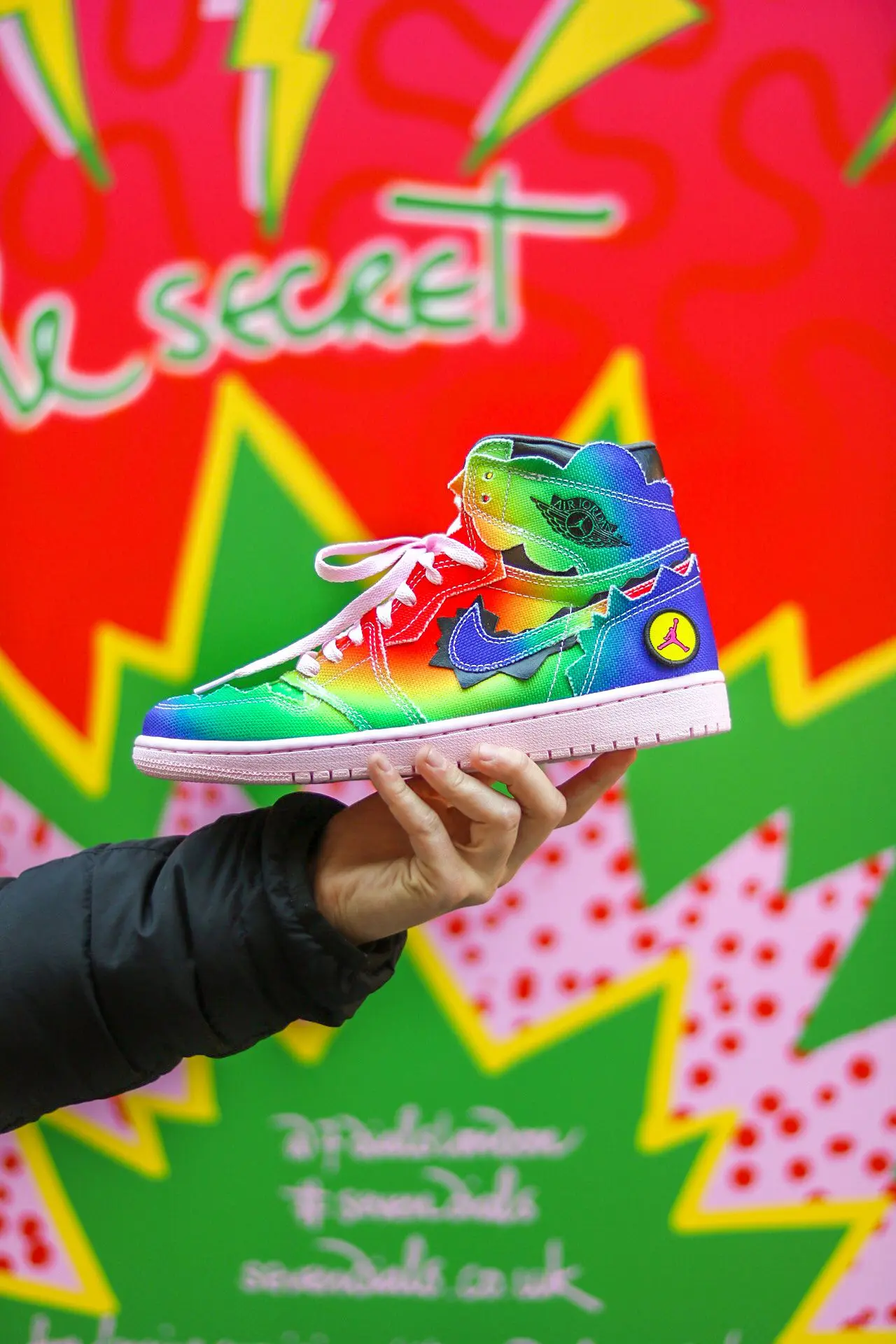 If you know me, you'll know this was coming first, so starting off with my favourite ever pair, the Jordan 1 J Balvin. I love this shoe because it's a total head-turner, they're super unique and there's nothing like them. But the main reason why this is my favourite pair is because I had a whole community of people who helped me cop for retail. These were super rare on release and my local retailer wanted them to go to those who really wanted them, I had a huge amount of people nominate me to the retailer because everyone knew how bad I wanted them. It was really a special memory and showed how amazing the sneaker community is. Not only that but J Balvin himself recognised my sneaker photos of this shoe and posted them on his own social media. Just Incredible.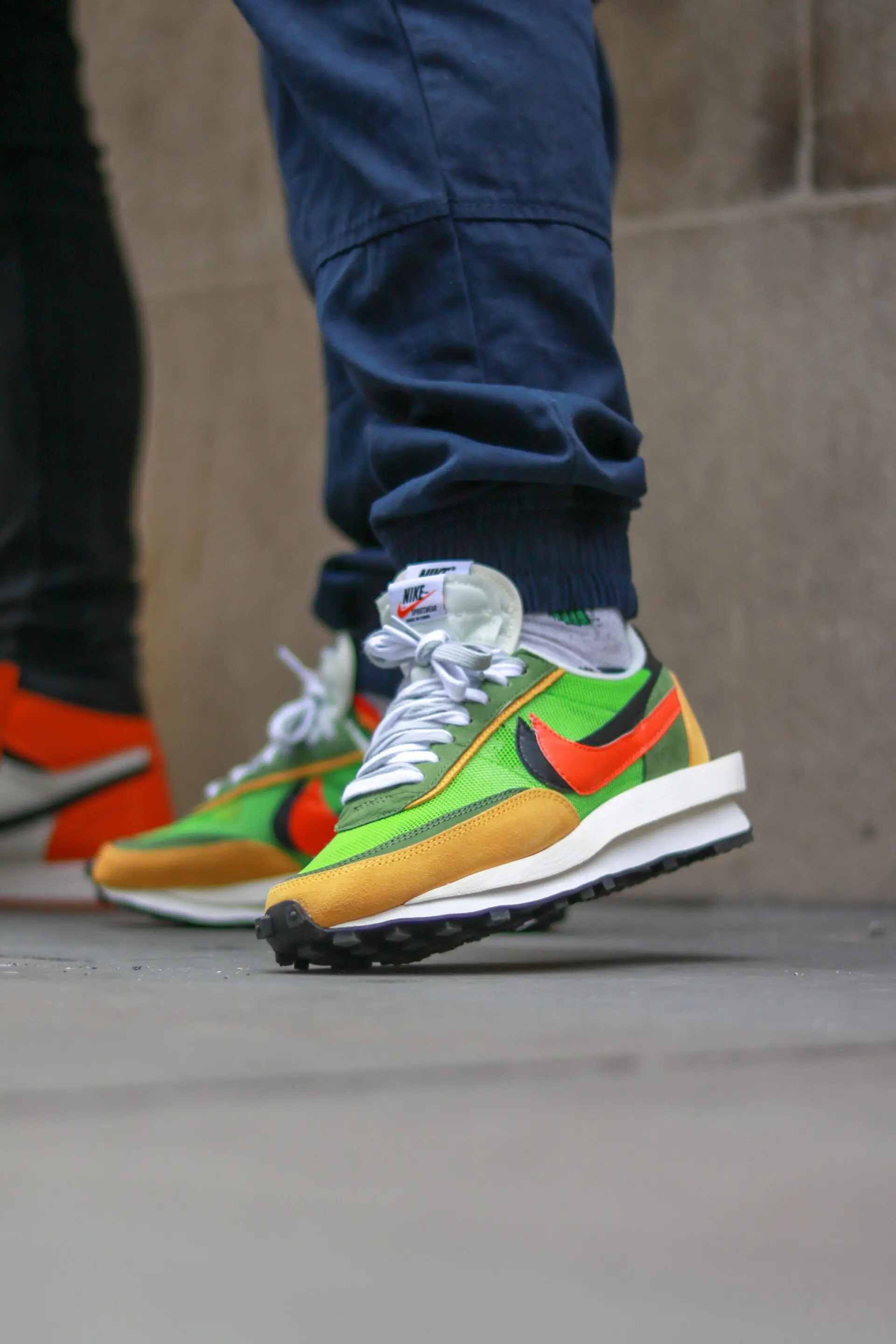 My next top pick is the green gusto sacai waffle. Now this pair is special to me because it is extremely sentimental. This pair reminds me of a late friend, it was a pair he always had on foot and the above photo is actually a photo I took of him wearing the sneaker, of which I have tattooed on myself. Alongside this the colourway is incredible and they're just so comfortable!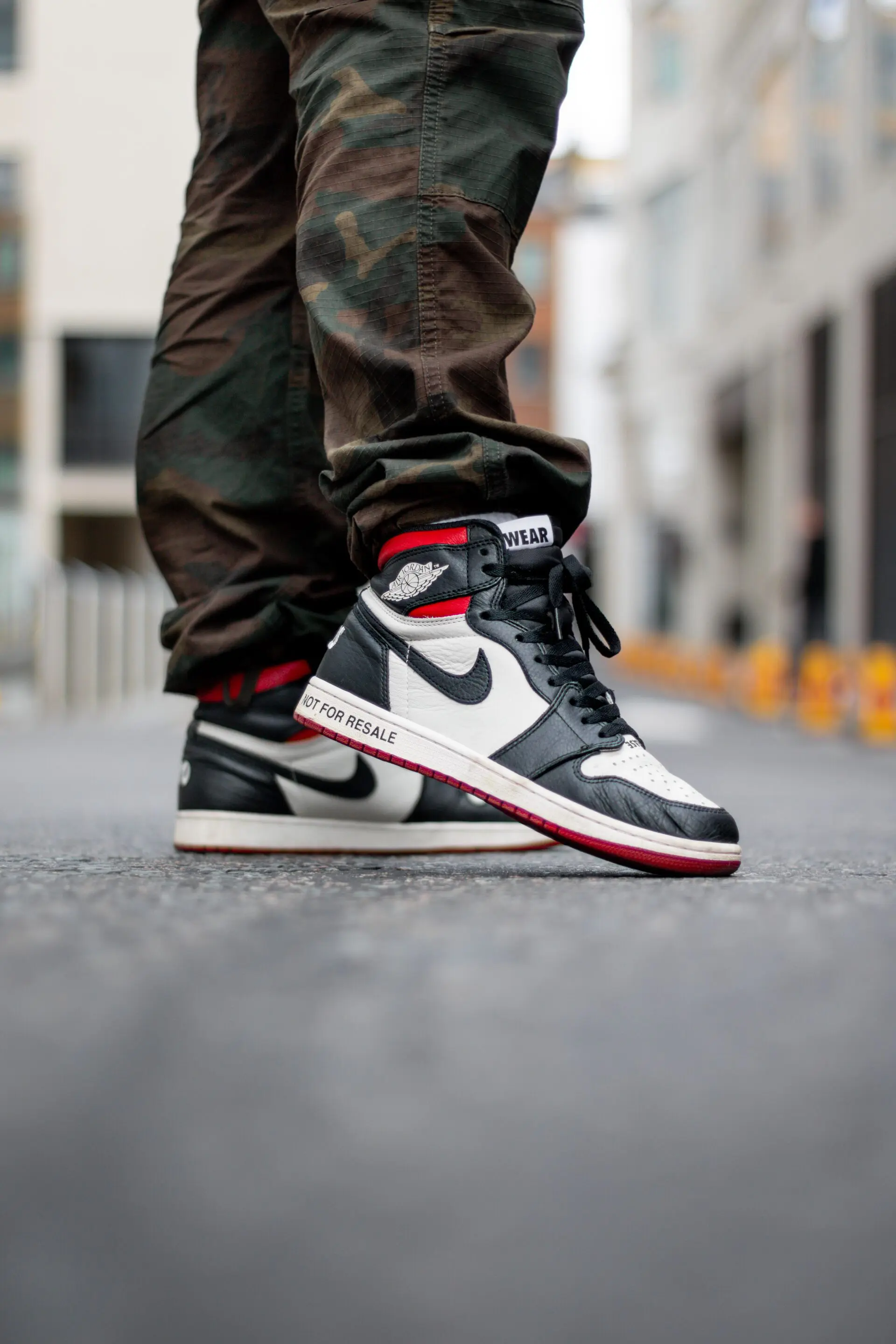 This was actually the first Jordan 1 High I ever owned, I wish they still made Jordan 1s as premium as these. I'm a sucker for small details, so the "please crease" and "wear me" details make these even better, but being a sneaker photographer and having "no photos" on the back made these a must-cop. Plus you can't go wrong with red black and white! These really are top drawer.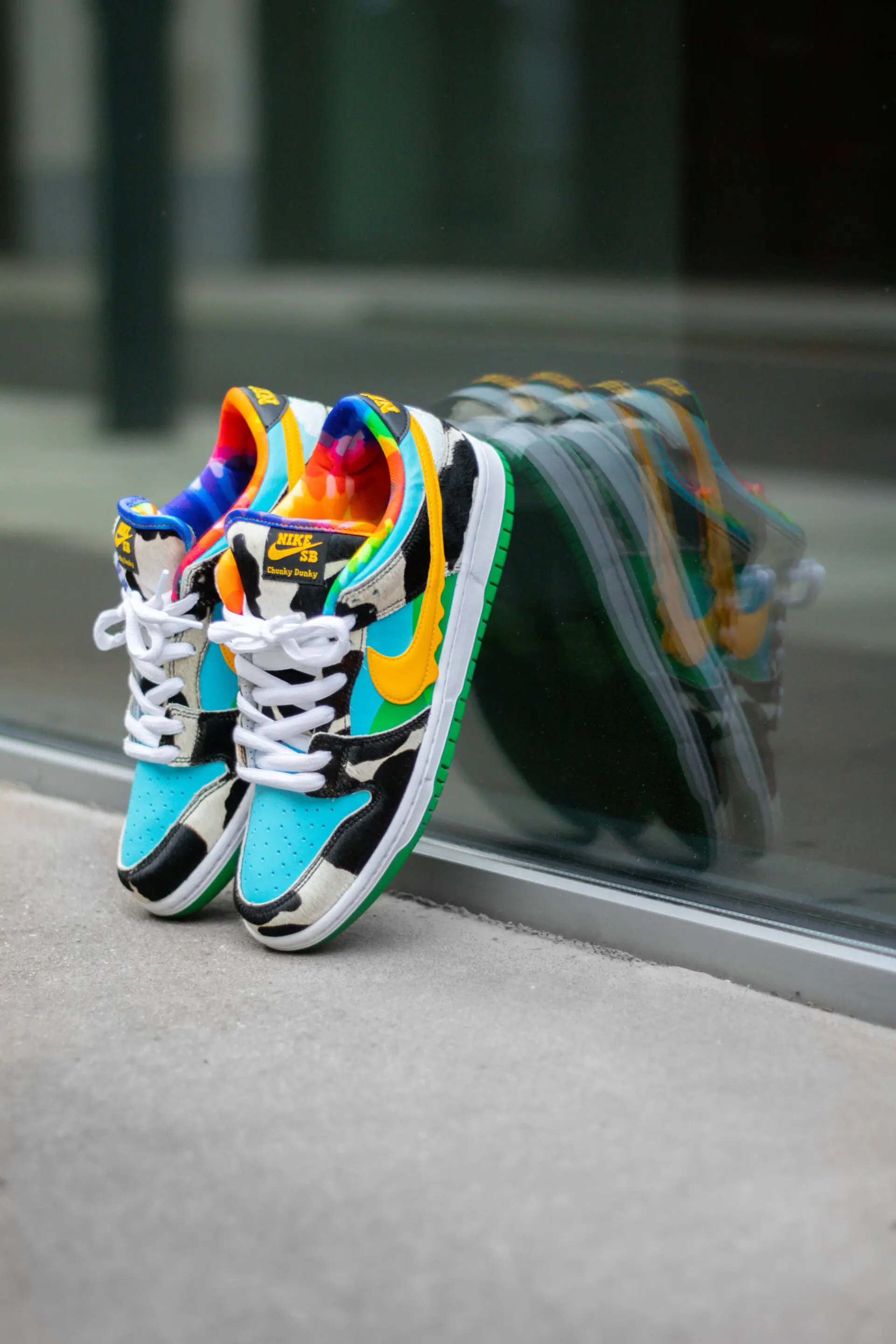 Like I said above, I'm a sucker for small details and this shoe is absolutely full of them and is the definition of a head-turner. I feel extremely grateful to have these in my collection and every time I look at them they put the biggest smile on my face. They're awesome on foot, they photograph incredibly and they get better every time I get them out of their box! Just that all-round special pair!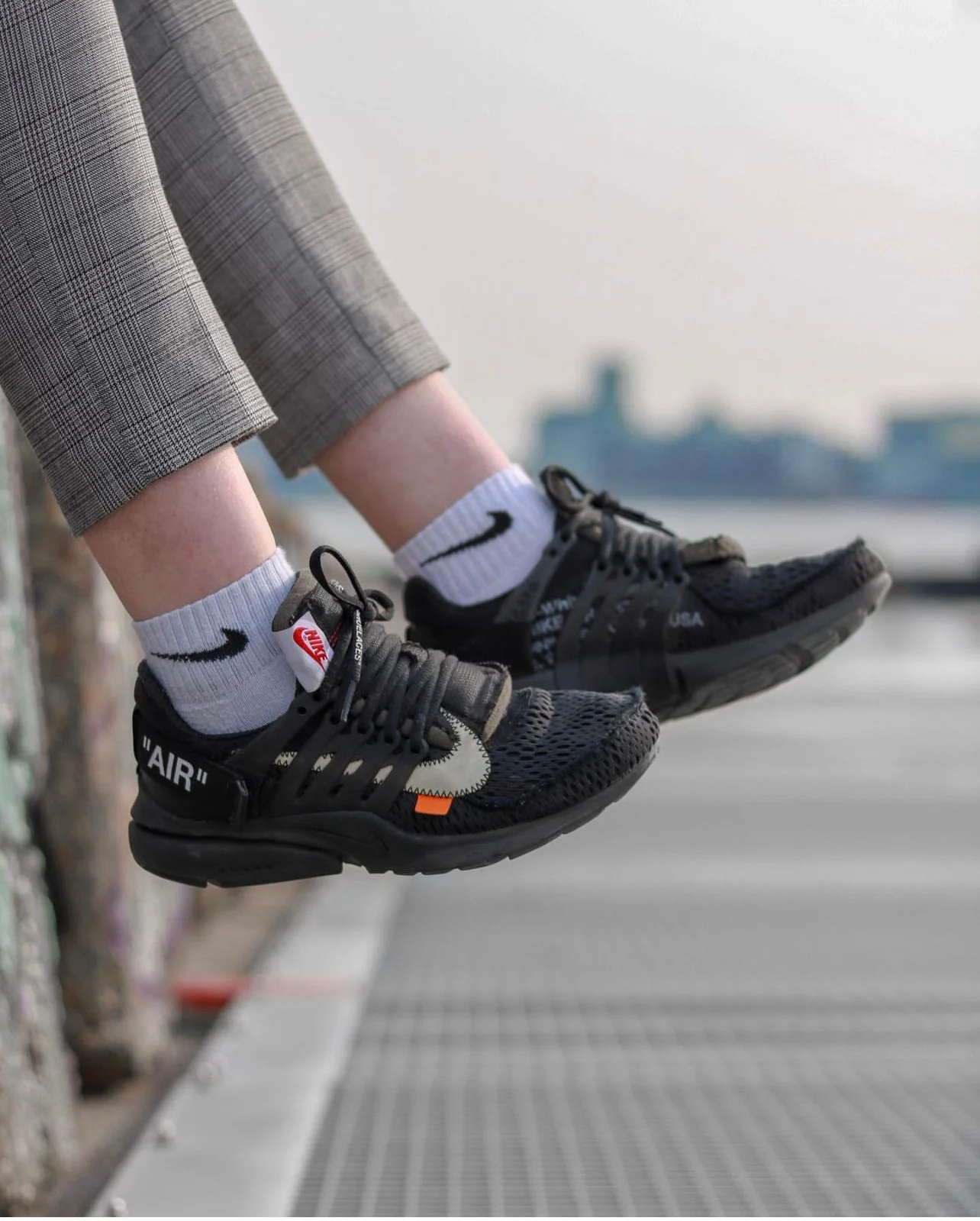 Now call me controversial but this pair is super underrated and one of my favourites! I actually wore these every single day for years to my work and have totally ruined them beyond repair because they were just that comfortable! I am very much in need of a new pair if I'm being honest. This pair has been to multiple different countries, on every holiday I've had since I copped. They are without a doubt the most comfortable pair of sneakers I have ever worn. I just love everything about this pair, but because they're so worn out now I actually don't have any recent photos of them.
Amiee Jerrard (@amieejerrard)
Photographer based in the UK