There are fewer brands on the planet more instantly recognisable than Chanel. Founded in 1910 by Coco Chanel, the Parisien fashion behemoth has since become a pillar of haute couture. After expanding into watches in 1987, the brand unveiled what would become its signature design: the J12. Now, Chanel has unveiled its most luxury J12 yet.
Dubbed the "X-Ray J12", this latest timepiece from Chanel features a completely transparent sapphire case, bracelet and dial. With this watch being completely transparent, you can see the inner workings of Caliber 3.1 movement. In fact, you can see the jewels, mainspring, escape wheel and a number of the additional dials inside. The sapphire used is so clear that you can see each individual pin in the bracelet.
Just in case all of this wasn't enough, small baguette diamonds have been used as the marker dials, 46 diamonds placed in the bezel and a single stone placed at the centre of the watch crown. With only 12 set to be made and a $626,000 price tag, this is definitely not for those with short pockets.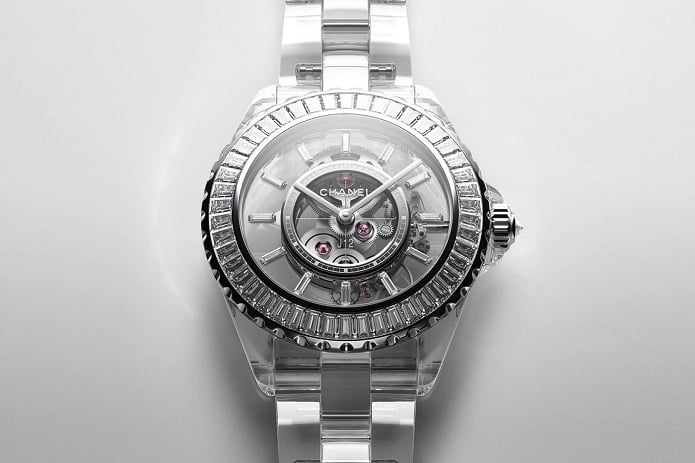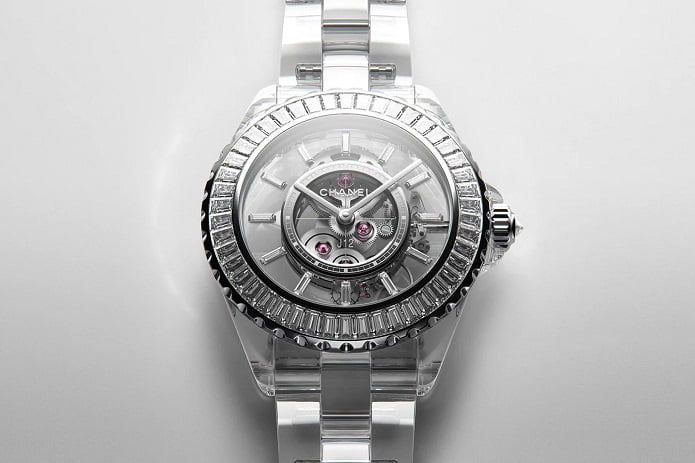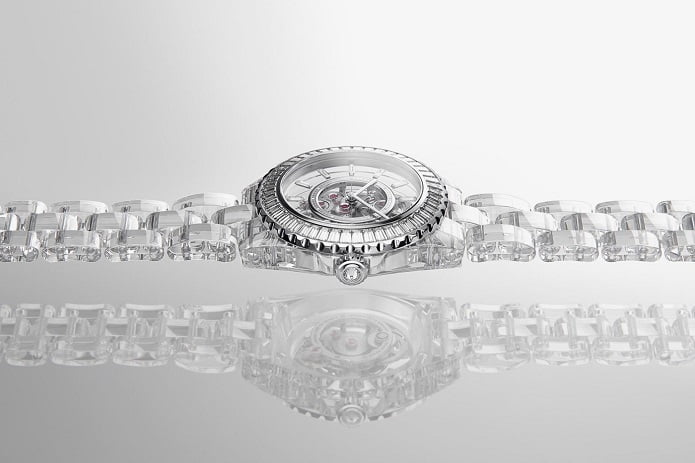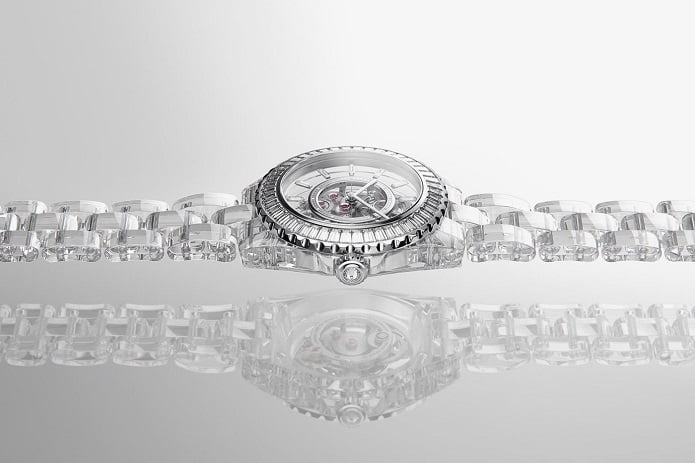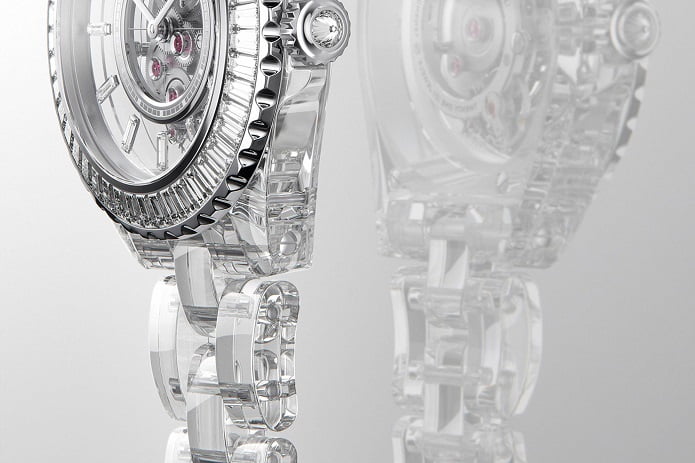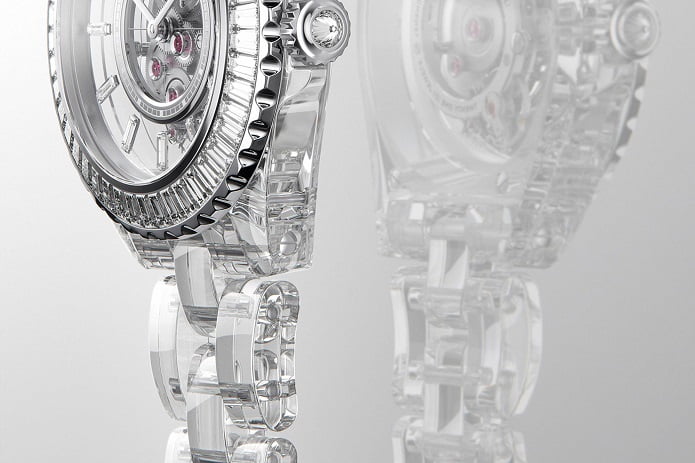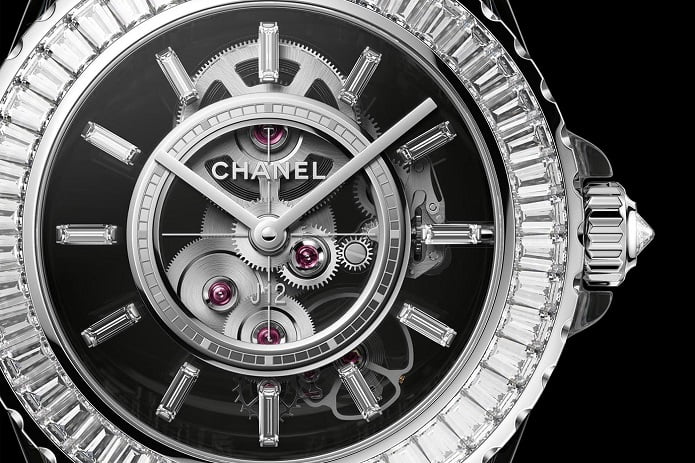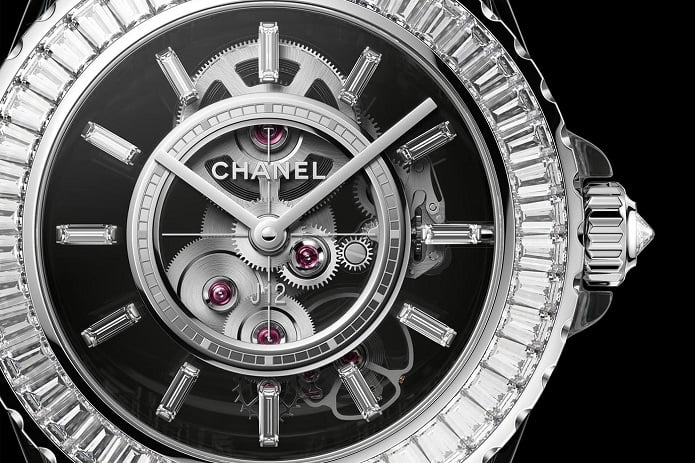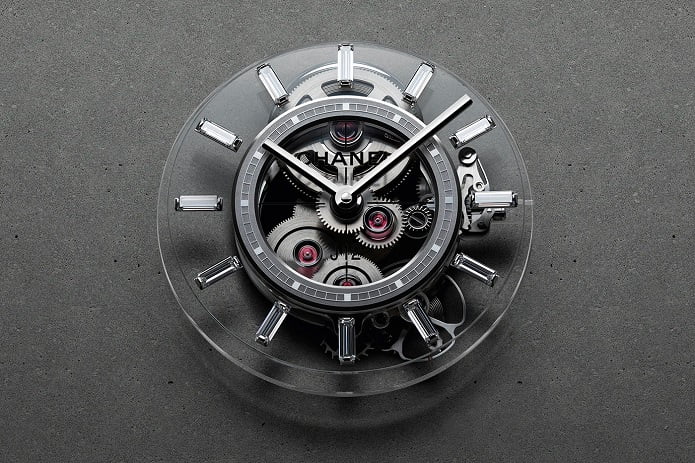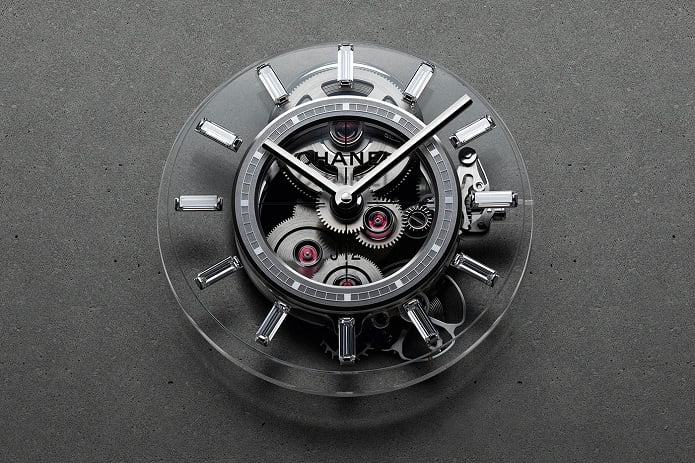 Image Source: Chanel