Nike has often dropped sneakers themed around "4/20". The unofficial holiday is celebrated in around the world and is a knowing nod to cannabis culture. Over the years, Nike has released a string of releases that give fans a chance to get involved in the celebrations, most famously, the "Skunk Dunks". Well, it looks as though we could be seeing a reversed version of the "Skunk Dunks" release later this month.
Although details are slim, leaked images of a 4/20 inspired Nike Dunk have surfaced. The shoe flips the classic "Skunk" Dunk High features an all-over purple suede and is contrasted by green accents on the Swoosh, outsole and tongue. What is most interesting about this sneaker, however, is the numbers on the heel. From the first image, we can see "1/420" placed on the heel. This could suggest that only 420 of these Nike Dunks will be releasing, adding to the hype.
No exact information has been released, but given that 4/20 is only four days away, keep your eyes peeled for a surprise drop. Check out the images below and let us know if you plan on copping these Nike Dunks.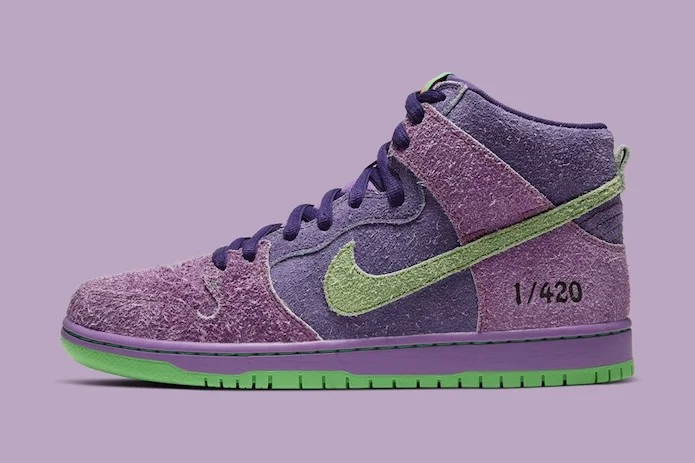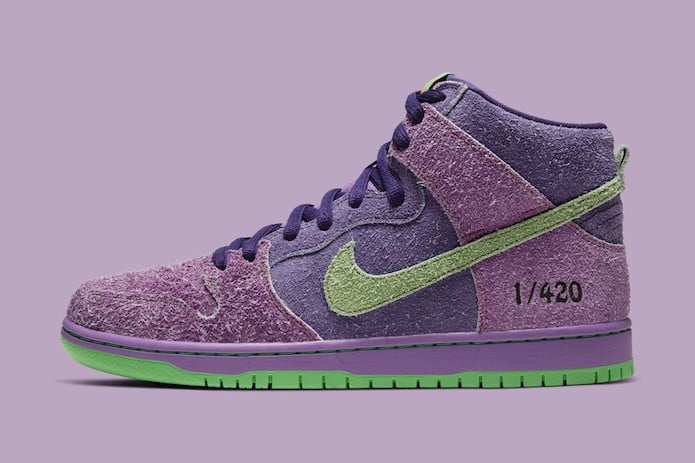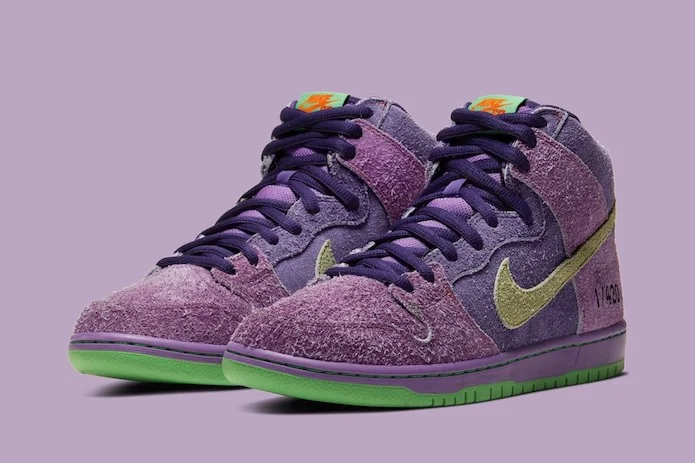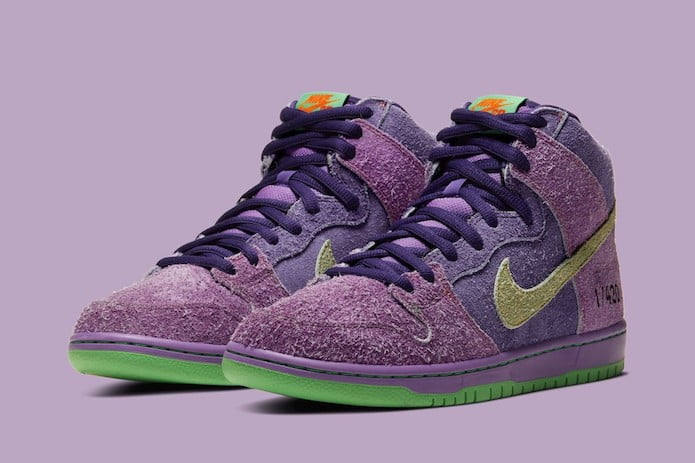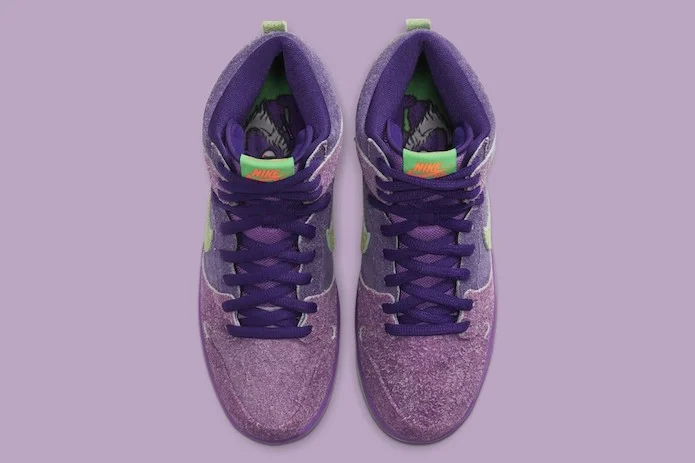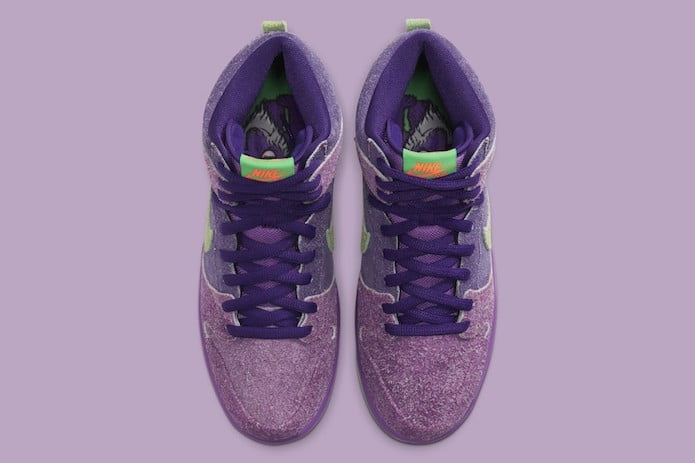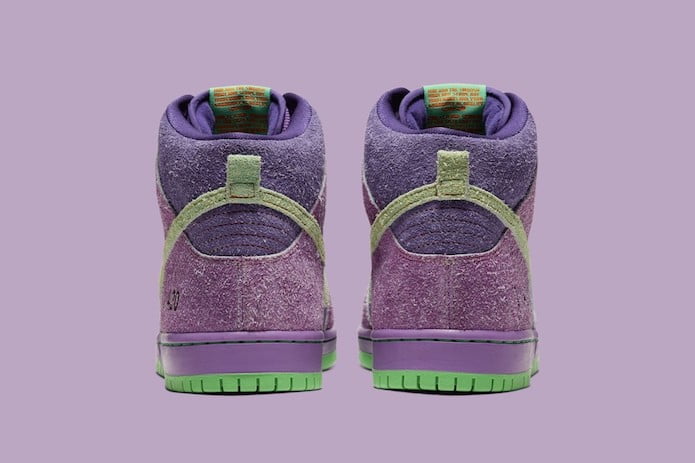 Image Source: Pinterest