Although the Cactus Plant Flea Market x Nike Dunk Low collaboration has been teased throughout 2020, many sneakerheads had begun to wonder if it was, in fact, nothing more than a rumour. With the Nike Dunk undoubtedly being the shoe of the year, it would make perfect sense for CPFM to remix the sneaker. Although it's taken a long time, there is now a light at the end of the tunnel. After a long wait, we now have confirmation that the CPFM Dunk will drop next week.
First debuted by LeBron James back in September, the CPFM x Nike Dunk is certainly eye-catching. Cynthia Lu has created arguably the brightest Dunk we've seen this year. Covered in genuine Swarovski crystals, the CPFM Dunk refracts light to give the shoe a bold. In Nike's own words: "[the] imperfect hand-feel application of the crystals is true to both CPFM's aesthetic and Swarovski's technical acumen", it's certainly easy to see why.
An oversized Swoosh is another detail that you may miss due to the stones, as is the extra padding on the tongue: a feature that was taken from the recent CPFM x Nike Blazer. The jade colour of this sneaker allows the gems to really be the main feature, and is supposed to represent "air and sunshine". Applying this many Swarovski crystals may seem crazy but it's definitely going to get you seen.
If you like the look of the upcoming Cactus Plant Flea Market x Nike Dunk Low, then good luck. The pair is going to be dropped in limited numbers on November 18th. Check out the official images below and let us know if you'll cop these Dunks.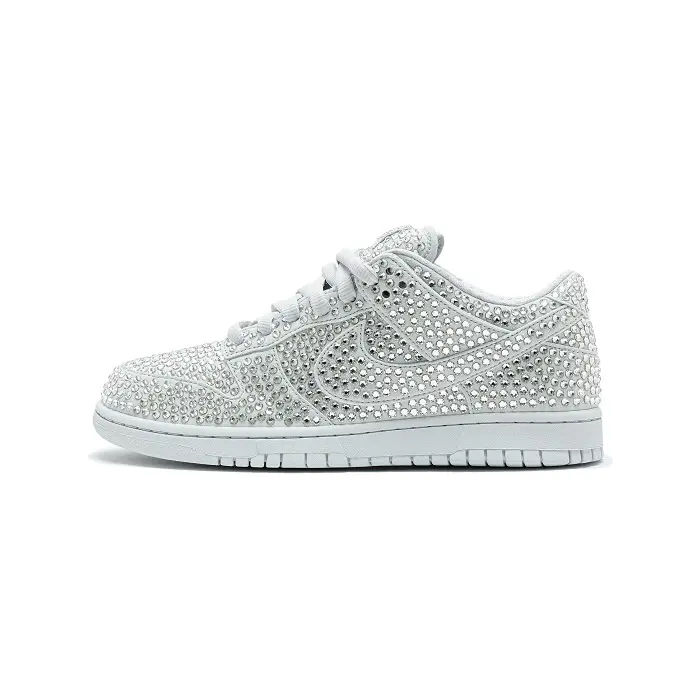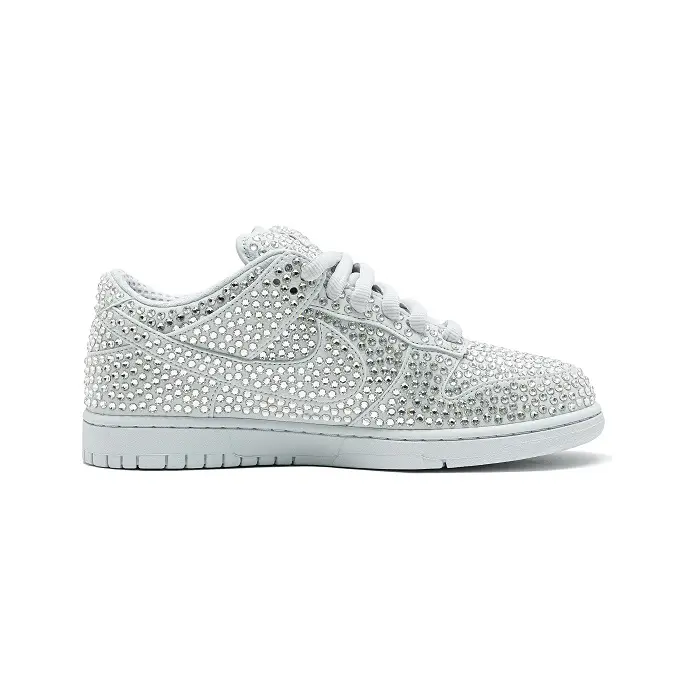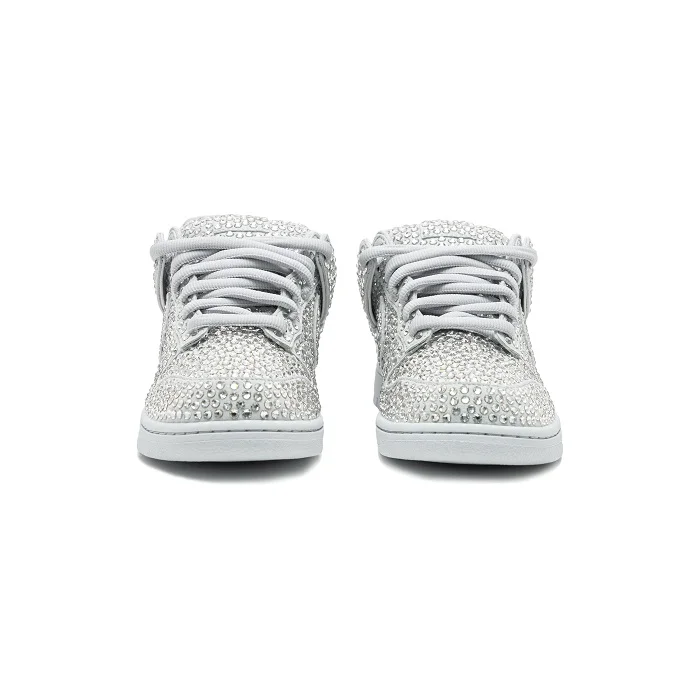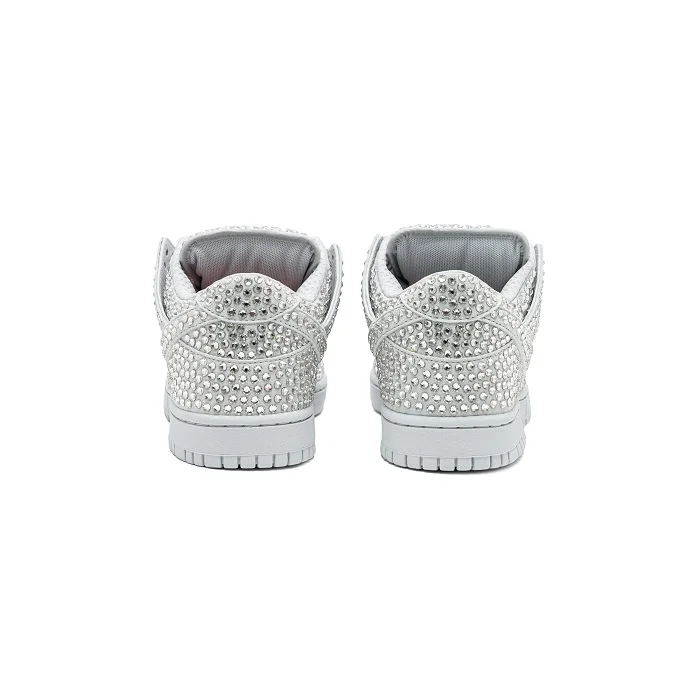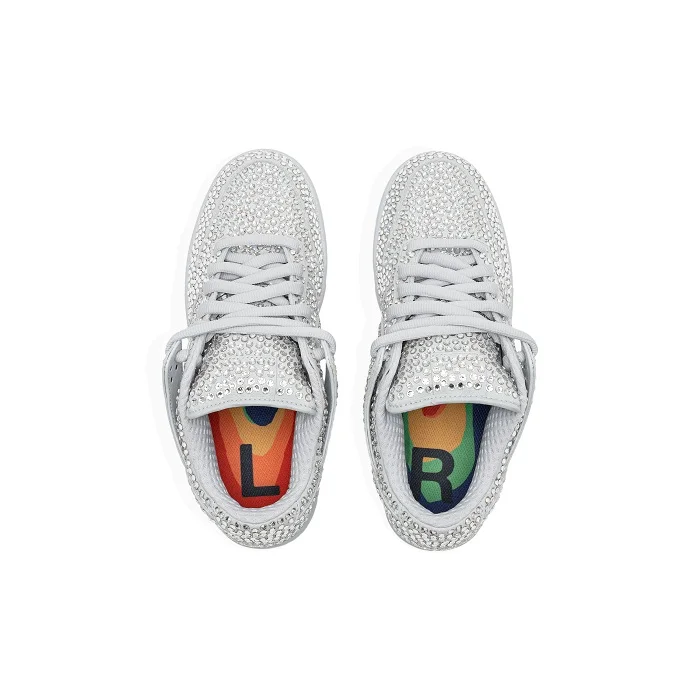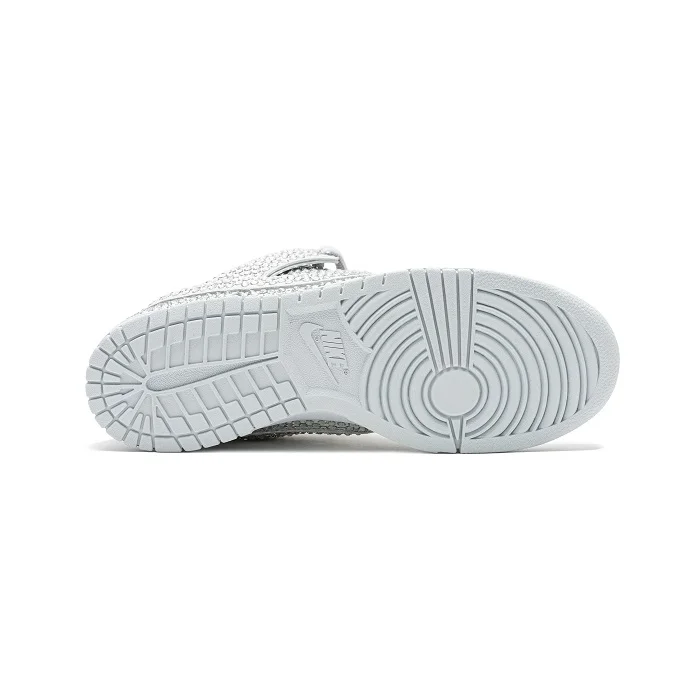 Image Source: Nike