March 26th is one of the most important days in the sneaker calendar. Once a year, Nike celebrates the birth of the Air Max. The truly revolutionary technology changed the footwear industry forever. For over three decades, Nike Air Max has become a staple part of pop culture. 33 years later, the Air Max line is still a staple piece in any footwear fanatics line up. Yesterday showed just why the Air Max stood the test of time.
Check out a recap of what went down below and see what went down at KLEKT's Air Max Day celebrations.
New Drops
No Air Max Day would be complete without Nike releasing a slew of new models and colourways to celebrate. We thought it was only right to show off these new items and give one of them away to one lucky winner!
Show Us Your Kicks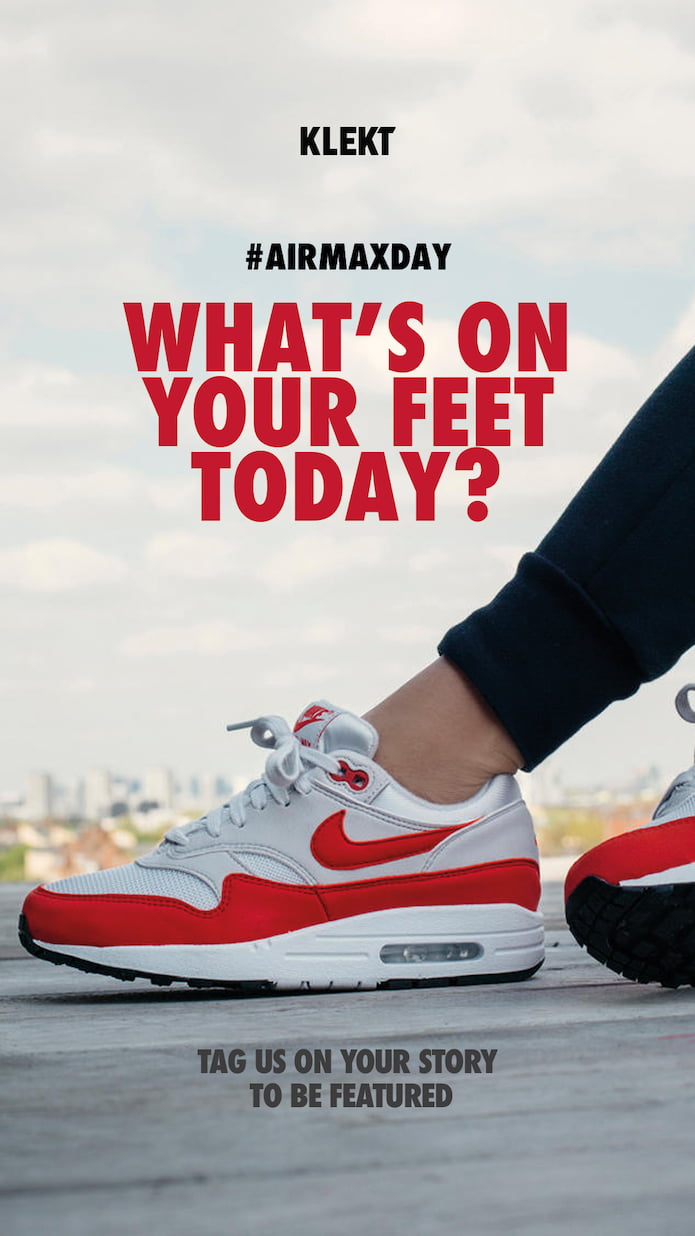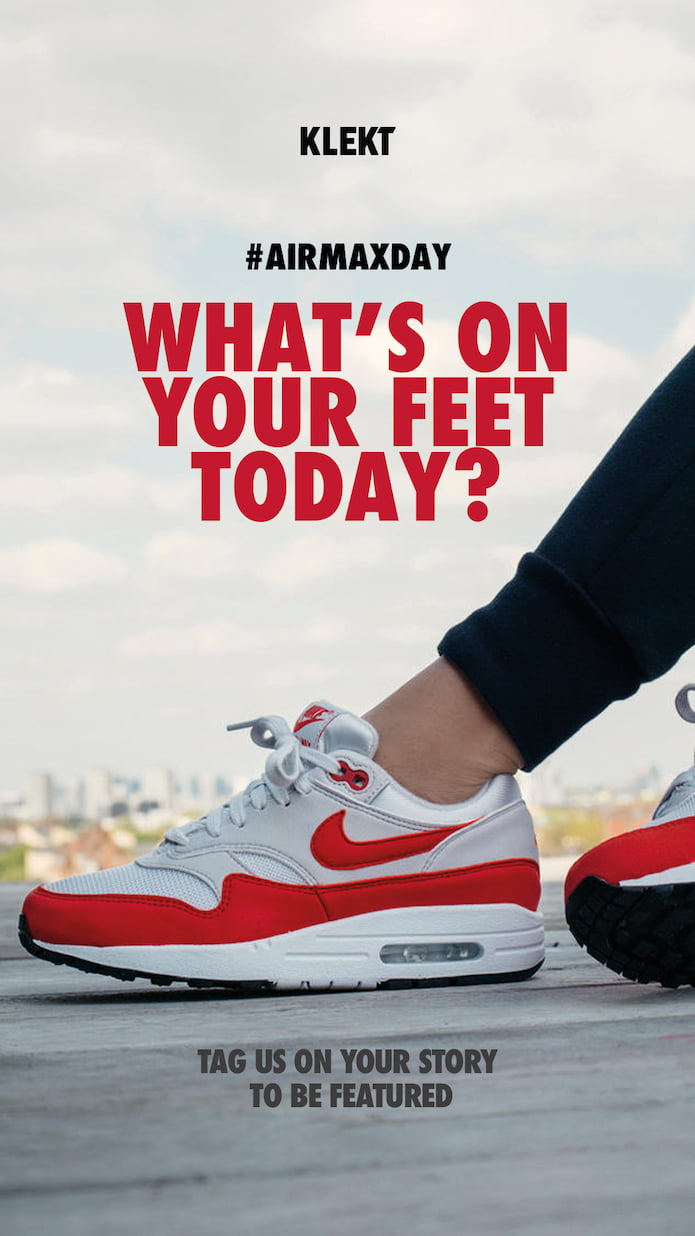 Here at KLEKT, we were celebrating Air Max Day in a big way. As passionate sneakerheads, we know-how big March 26th is around the world. We knew that you guys would pull out some rare heat, old gems, and future classics in order to commemorate all things Air Max. Yesterday's success wouldn't have been possible without all of you so, first of all, we'd simply like to say: THANK YOU!
We had thousands of entries and one of the biggest community focused days in our history. Thanks to you guys, we saw some of the rarest Air Max gems, samples and slick shots we've ever seen. Just to make the day all that sweet for one lucky winner, we also gave away the Nike Air Max 90 "Duck Camo" to one lucky winner.
We rounded up some of our favourite shots from Air Max Day, take a look below to see whether or not your entry made it onto this list!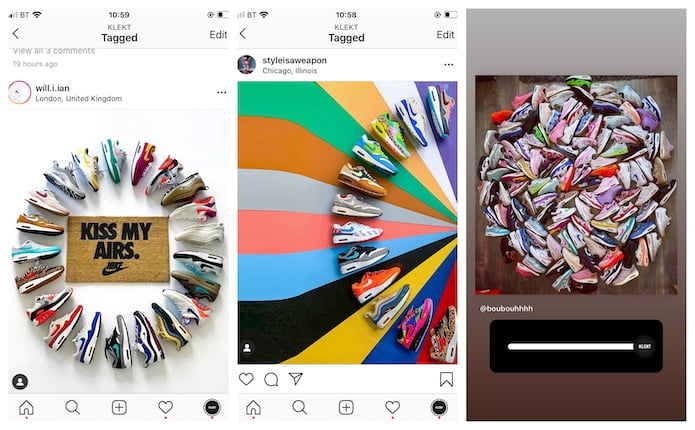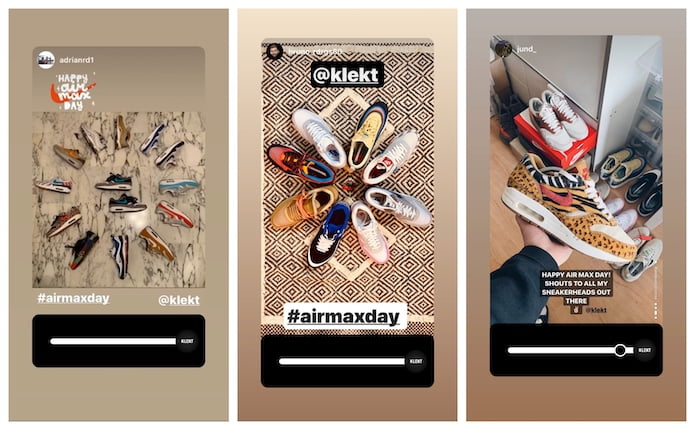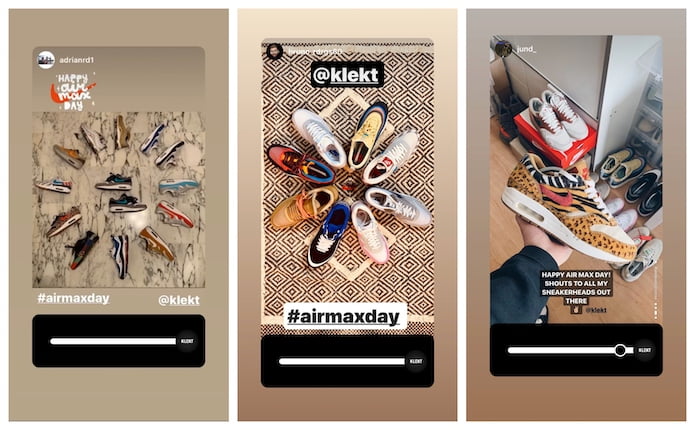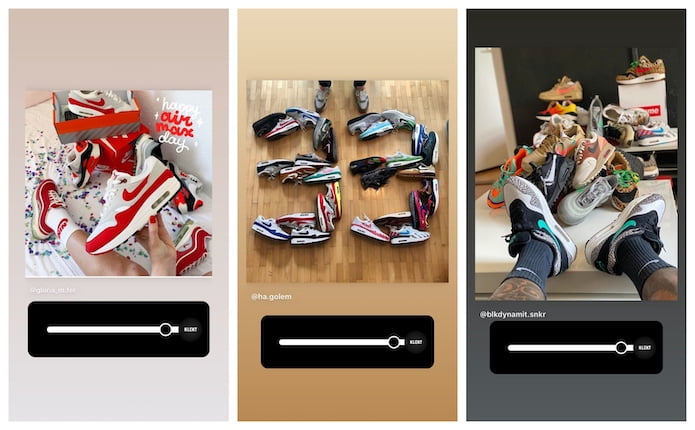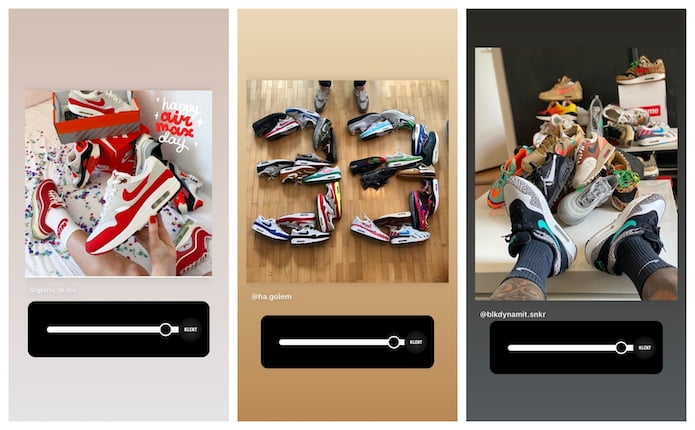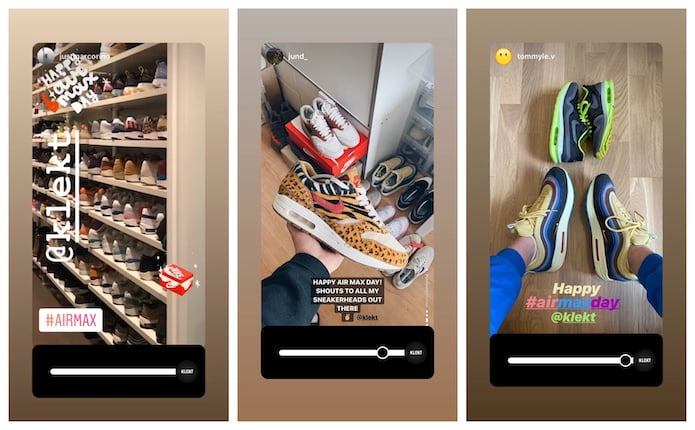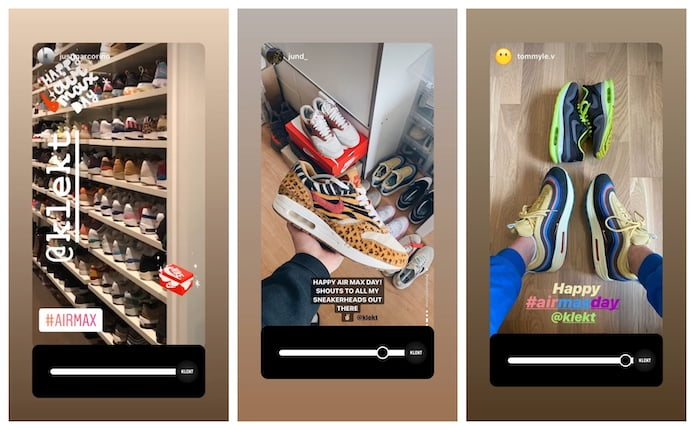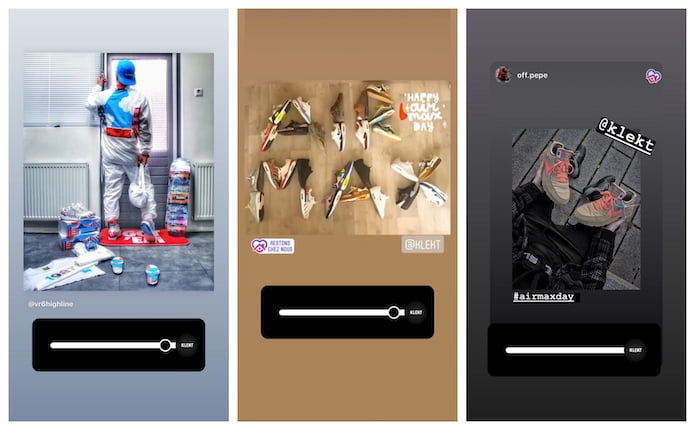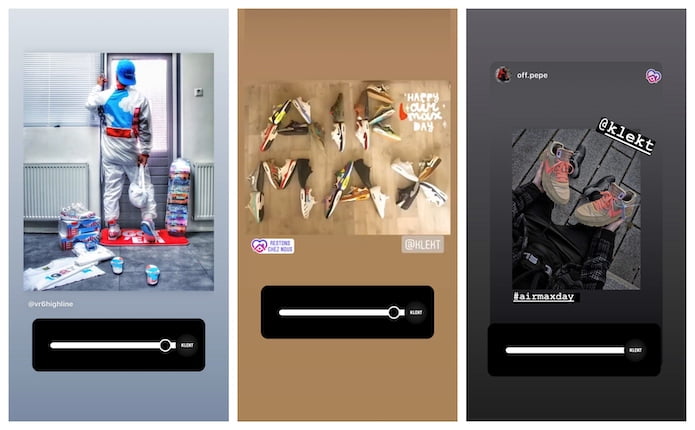 The winner of our Air Max Day competition was @boubouhhhh for this stunning collection of Air Max sneakers, congrats!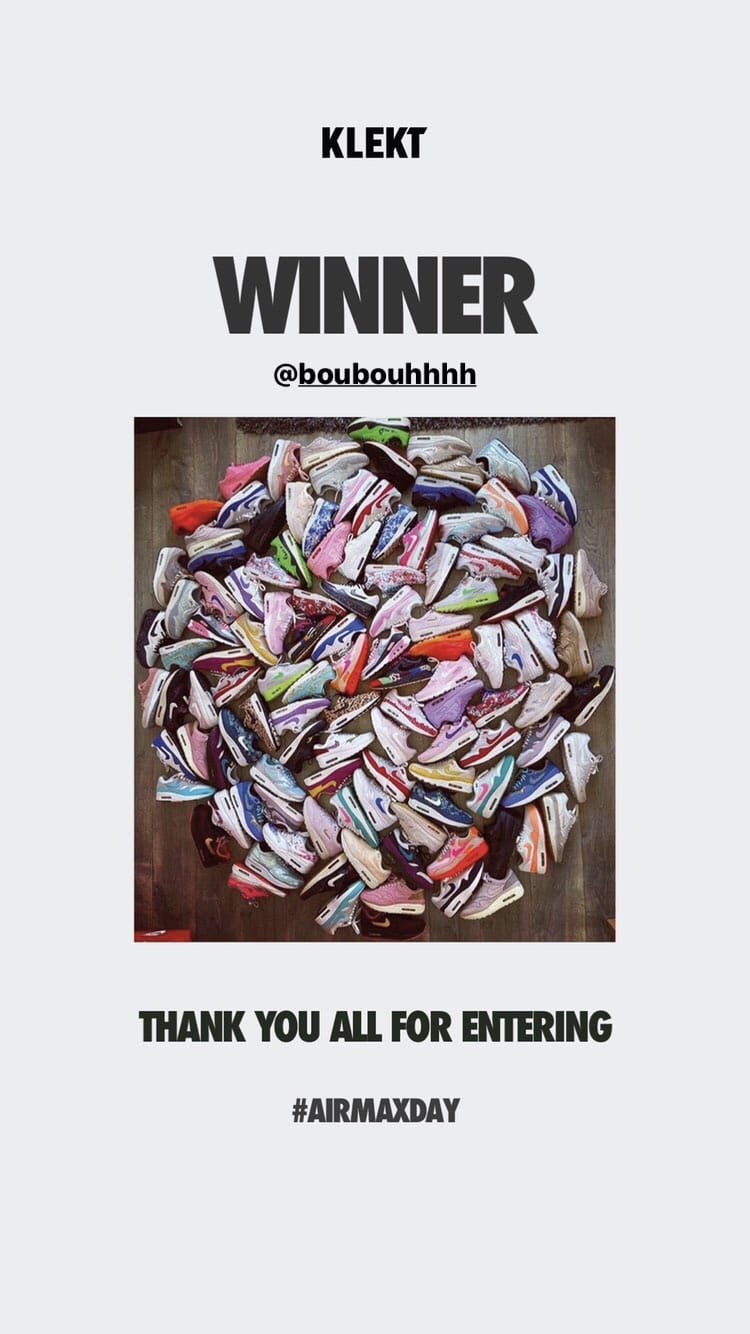 Final Thoughts
We hope you enjoyed our Air Max Day celebrations as much as we did. We are proud to have seen such a positive reaction to our competition as well as how creative all of you guys were in your entries. Next Air Max Day is going to be bigger and better so keep your eyes peeled to KLEKT!