The Air Max 95 is celebrating a big birthday in 2020. Sergio Lozano's unconventional design turns 25 this year and Nike is certainly celebrating. A string of country and city exclusives, new colourways and crazy versions have all released so far, leaving many wanting more. Well, the good news is that the sneaker is returning in its OG form later this year.
A key player in the Nike Air Max line, the AM95 has always been a divisive sneaker. When it was first unveiled by Lozano, it was very hit and miss. However, as soon as it hit the shelves, it became a cult classic. The combination of varying shades of grey suede, as well as a black midsole and neon accents, made the Air Max 95 an instant hit.
2015 was the last time the Air Max 95 "Neon" made a return when the sneaker turned 20. Thankfully, Nike is bringing back the original colourway at some point this year. Given the recent success of the AM95, we are sure that every sneakerhead is excited for this one. We hope to see the return of big bubbles, that's for sure.
Whatever your opinion on the Air Max 95, you can't deny the sneakers importance. Take a closer look at the shoe below and let us know if you plan on copping these.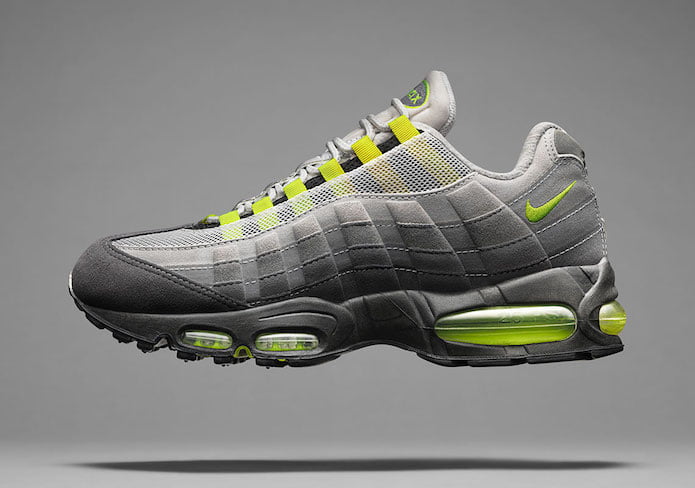 Image Source: Nike