In the world of sneakers, there is much debate about how the location of Nike's factories determines the quality of the product. For some, Vietnamese factories are the pinnacle of craftsmanship for Nike sneakers (just ask any Tn fan about this!) For over 25 years, Nike Vietnam has been a key part of the Swooshes global operations. Now, it looks as though Nike is honouring this landmark achievement with a special edition SB Dunk Low.
Though details are still a little sketchy, to say the least, images of a commemorative Nike Vietnam SB Dunk Low have surfaced online. A combination of red, white, gold and black adorns the entire sneaker and references the Vietnamese flag. Constructed in leather and nubuck, the Vietnam SB Dunk Low has a few standout details. Triple stacked embroidered Swooshes and a single gold star on the heel are subtle, whilst the "Nike Vietnam" graphic on the tongue is much bolder. Even the tongue tag has been updated and reads "Nike 25" instead of "Nike SB." This commemorative crep is one you won't want to miss.
At the moment, no exact release info has been given. Vietnamese sneakerheads may also be treated to a quickstrike release, but that's not yet been confirmed. However, from what we know, this is most likely going to be a difficult pair to cop. All we do know is that a retail price of €110 is most likely going to be set. Check out the first images below and let us know if you'll cop these Nike Vietnam SB Dunk Lows.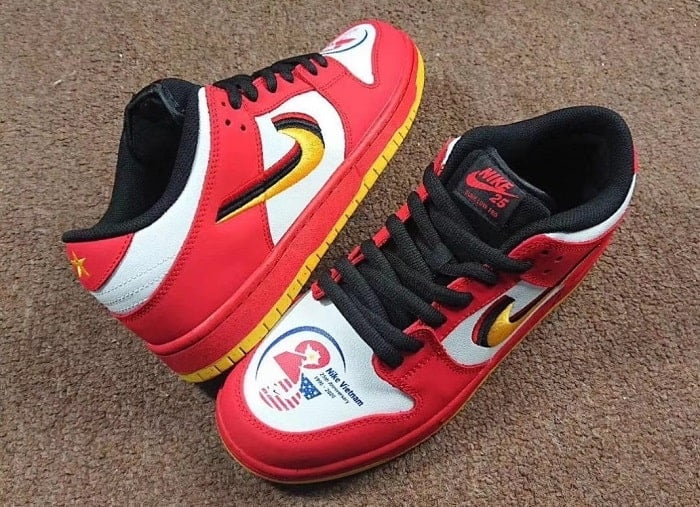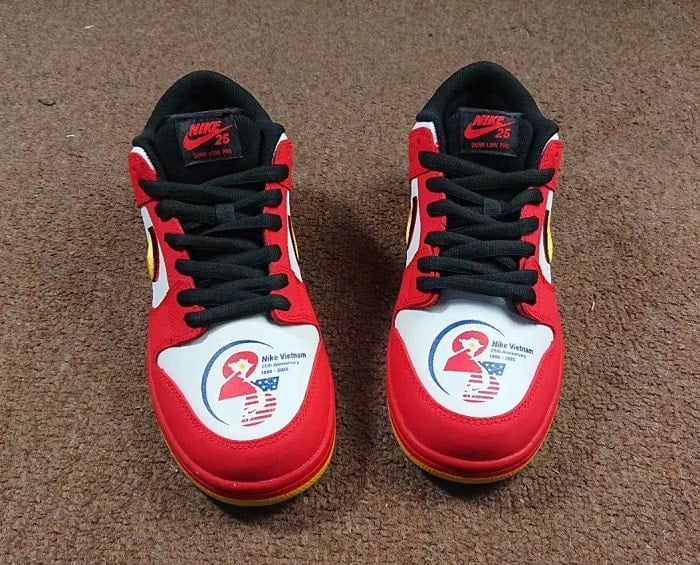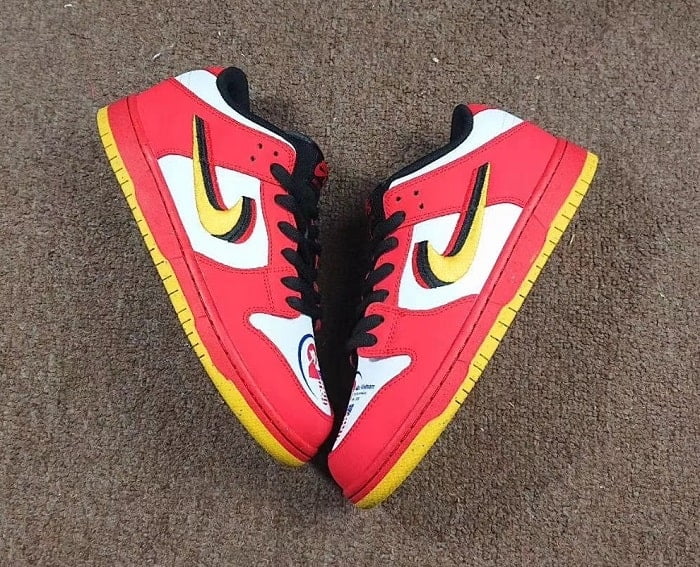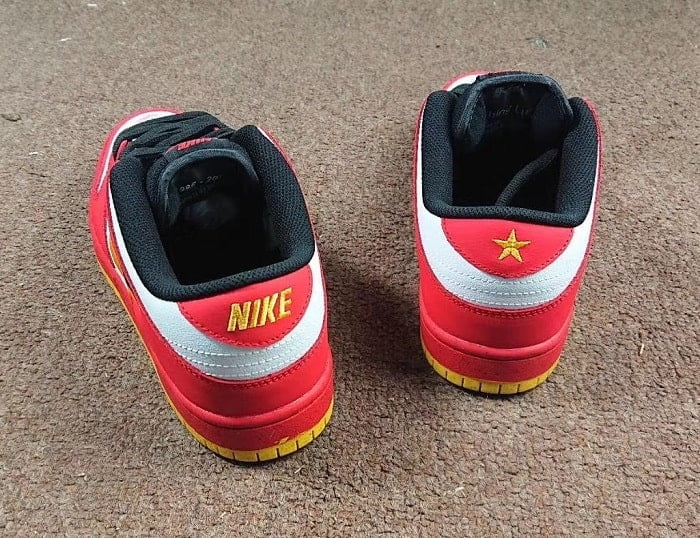 Image Source: s.sam.group