Unless you've lived under a rock since 1977, you will have no doubt heard of a small movie franchise called Star Wars. It's epic plots, ground-breaking production and instantly recognisable characters have allowed it to be just as popular now as it was over four decades ago. Created by George Lucas, Star Wars has become something of a religion for many fans of the movie, even though critics and producers thought it would be a complete flop.
Since Disney bought the rights to the Star Wars franchise, things have only gone up a gear. Three brand new films, multiple spin-off series and even Baby Yoda (even though it's not Baby Yoda) have attracted a brand new generation of fans once more. As you can probably imagine, this has brought about a number of collaborations, ranging from BAPE to Pandora. However, when it comes to standout Star Wars collabs, few come close to the sneakers.
Although Star Wars sneakers may seem a little far-fetched, footwear fanatics across the globe would dispute the questions. Over the past two decades, we've seen a number of Star Wars shoes that even the most seasoned of critics would fall in love with. With the Star Wars franchise offering so much diversity, there have been some pretty well-done collabs. From official adidas Star Wars sneakers to "homage" Nike Star Wars shoes, there's nothing that hasn't been done.
In this post, we'll be rounding up some of the best Star Wars sneakers that have ever released. Whether it's Stormtroopers or Han Solo, the list of Star Wars shoes really is endless. Without further delay, let's get started on the top Star Wars sneakers to release!
Nike Dunk High "Stormtrooper" (1999)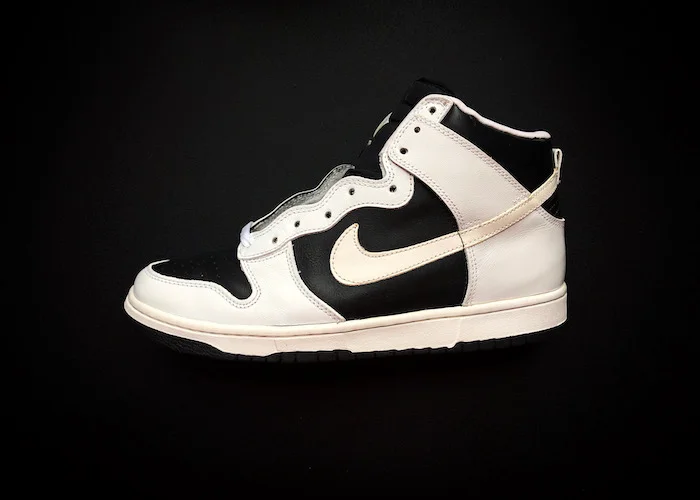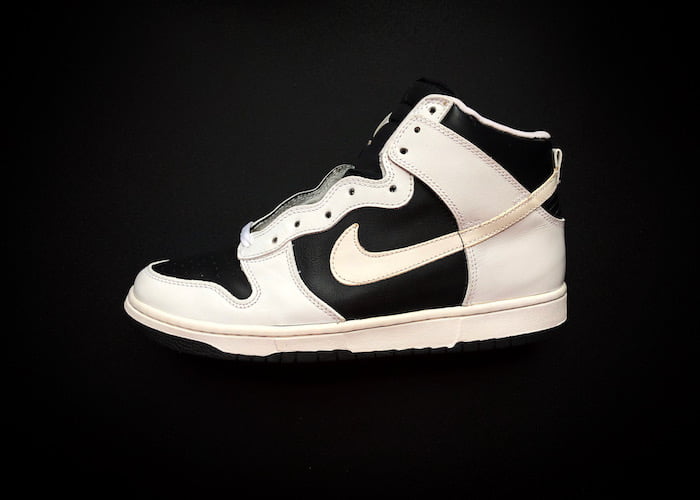 Although this may not be an official Star Wars sneaker, it is easy to understand why it earned its "Stormtrooper" nickname. Released in 1999, the Nike Dunk High "Stormtrooper" was most likely intended to be a simple black and white Dunk with a reversed colour scheme. However, it didn't take long for the thriving sneaker community to give it its "Stormtrooper" moniker. Whilst it may not be a proper Star Wars shoe, we couldn't leave this one off the list.
adidas Top Ten Hi "Boba Fett" (2020)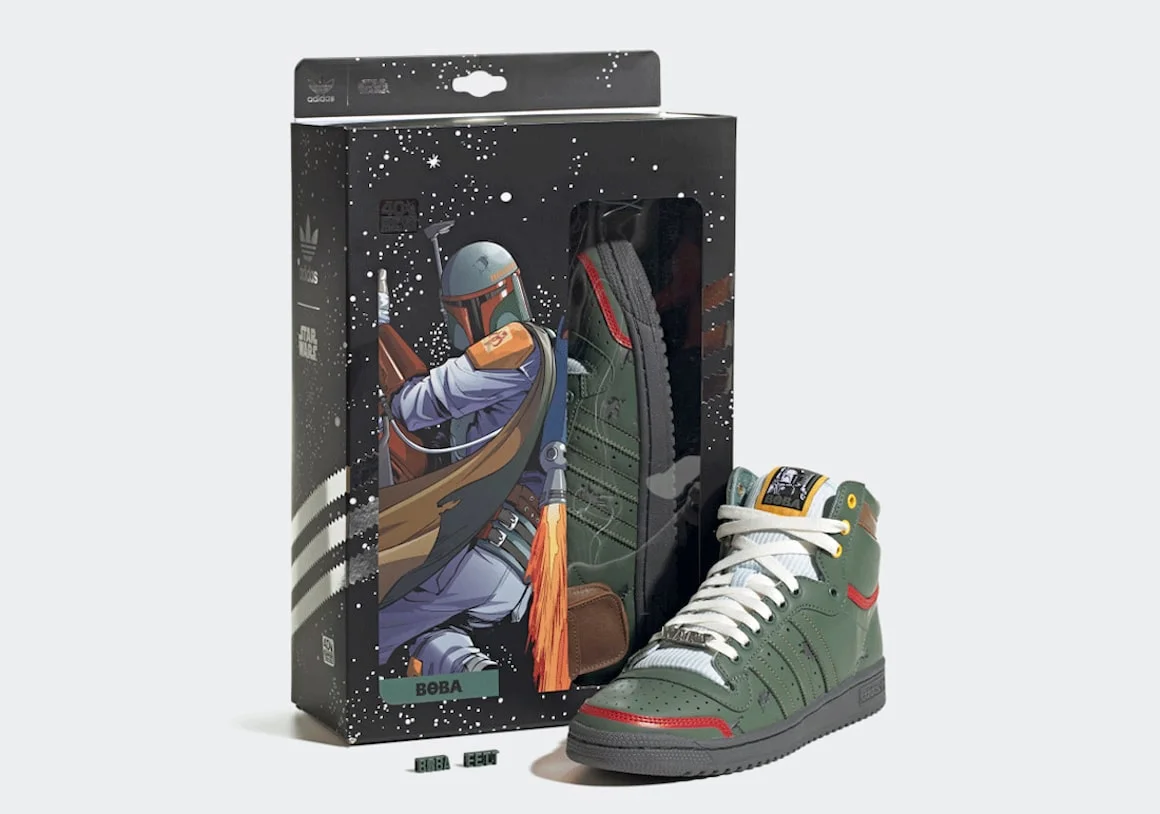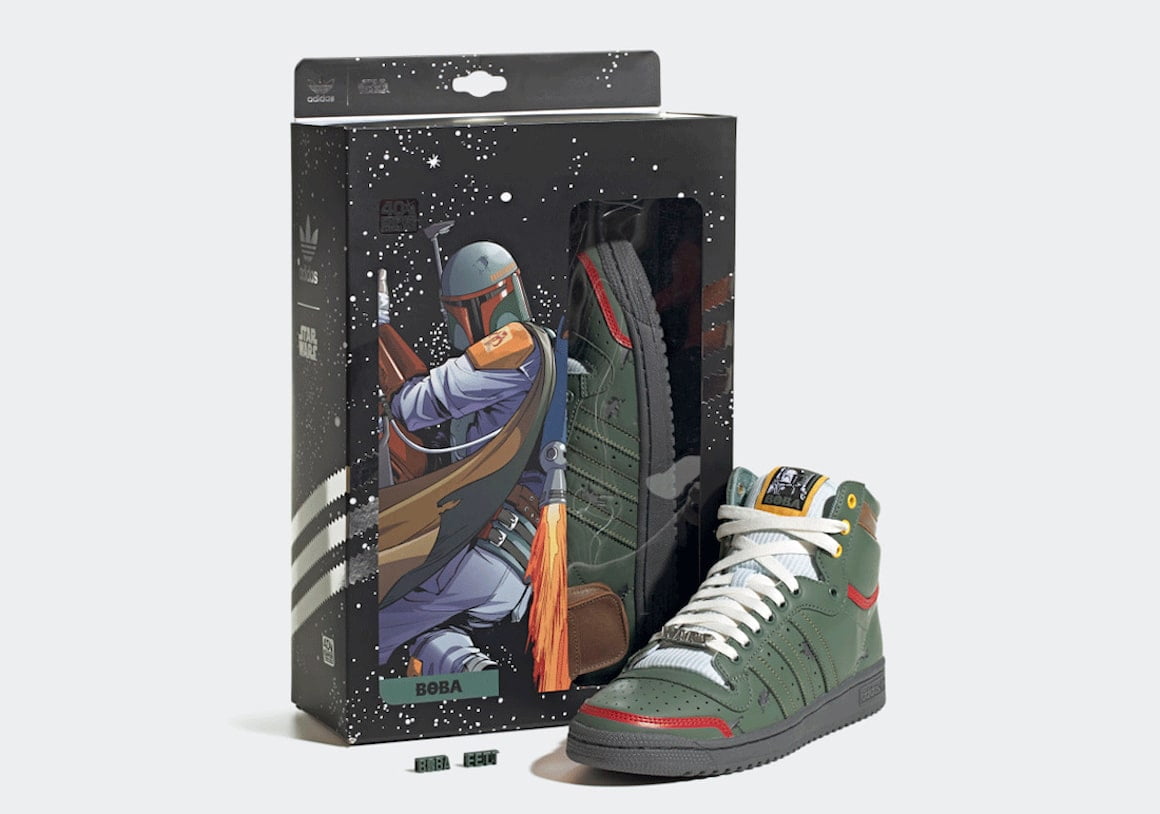 Star Wars adidas sneakers date back to 2010 when the two brands began working together. Over the years, the designs have gained a big following from fans of Star Wars, with sneakers inspired by the likes of X-Wings, Yoda, Luke Skywalker and more. But, since the smash-hit series The Mandalorian released in 2019, a new favourite has emerged from a galaxy far, far away: Boba Fett.
inspired by Boba Fett's armour, this adidas Top Ten Hi is certainly distinctive. An olive leather upper is complete with rips and tears to replica Fett's distinctive look, with red detailing as referencing the armour. However, its the subtle details on this sneaker that really make it great. The print on the sockliner depicts Boba Fett standing at Lando Calrissian's base next to Darth Vader's troopers.
A pocket also comes attached to the ankle, with the iconic line "You can run, but you'll only die tired" on the inside. On the heel, a printed tab references the patch found on Boba Fett's armour. Custom Star Wars lace dubraes are attached at the bottom too for good measure. Even the packaging looks like a toy box, something Star Wars x adidas collectors know only too well.
Star Wars x adidas Superstar "Dark Side Light Side" (2007)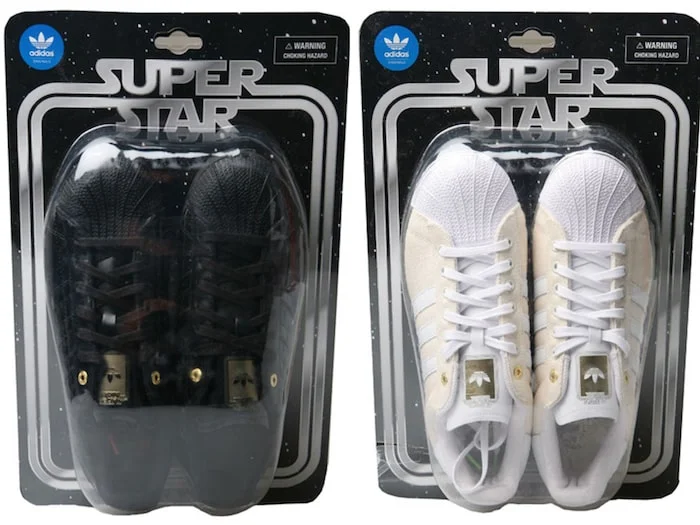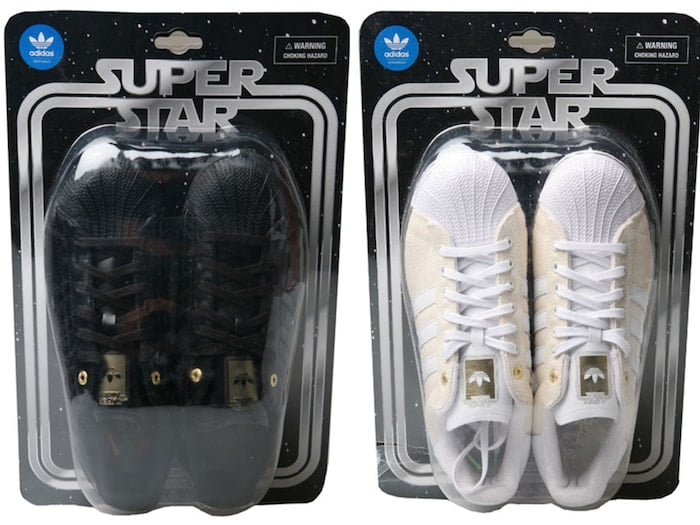 As any Star Wars fan will tell you, there are two sides to the force: the Light Side and (arguably the cooler) Dark Side. Whilst you may have people like Yoda, Obi-Wan Kenobi and Mace Windu on the Light Side, you have Darth Vader, Anniken Skywalker and Darth Maul on the other. Over the years, there's been a number of adidas Star Wars sneakers inspired by both parties, but back in 2007, the brand with the three stripes started an unofficial collaboration.
Launching two adidas Superstars, the pack consisted of two opposing colours: Dark and Light. The shoes came in toy-like packaging and featured subtle nods to the Star Wars franchise, such as a red or green sole depending on which side you were repping. Gold trefoils on the tongue bear "Superstar" branding in Star Wars style font. Exact pairs of these are unknown, but it's rumoured that less than 2,000 exist around the globe.
Star Wars x Vans Sk8-Hi "Darth Vader" (2014)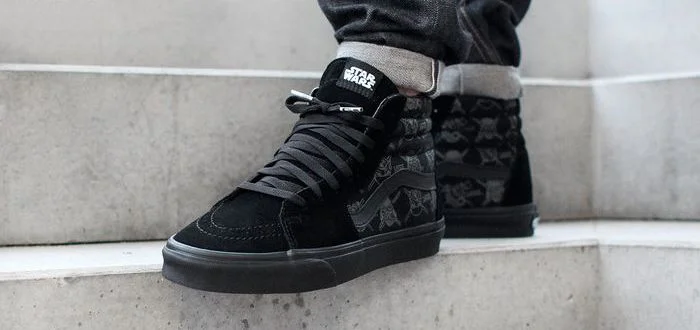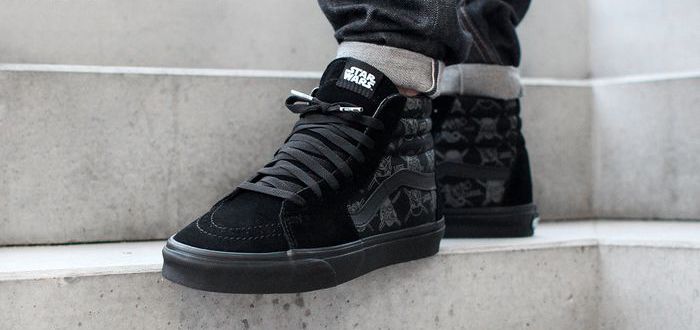 Sometimes, less really is more. In the world of Star Wars sneakers, you'll often find a lot of colours. However, back in 2014, Vans opted for a simpler approach. Inspired by the infamous Star Wars villain Darth Vader, this all-black Sk8-Hi is a fitting tribute to everyone's favourite bad guy. Black suede adorns the upper, whilst black canvas bears Darth Vader and Stormtrooper helmets. A simple "Star Wars" tongue tag rounds this sneaker off, bringing this well-balanced Star Wars shoe to a close.
adidas Top Ten Hi "Luke Skywalker" (2009)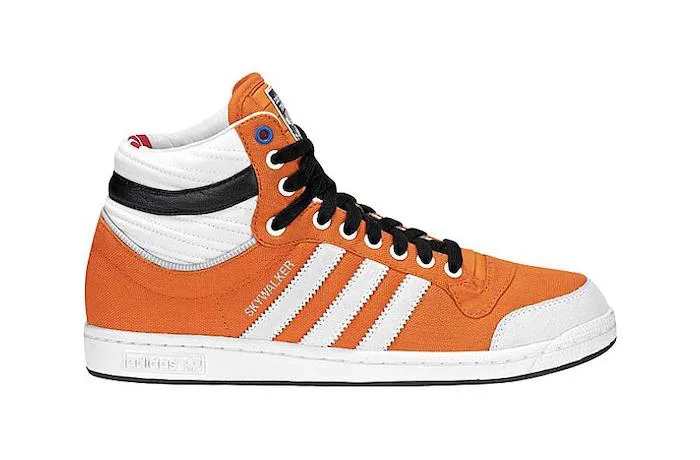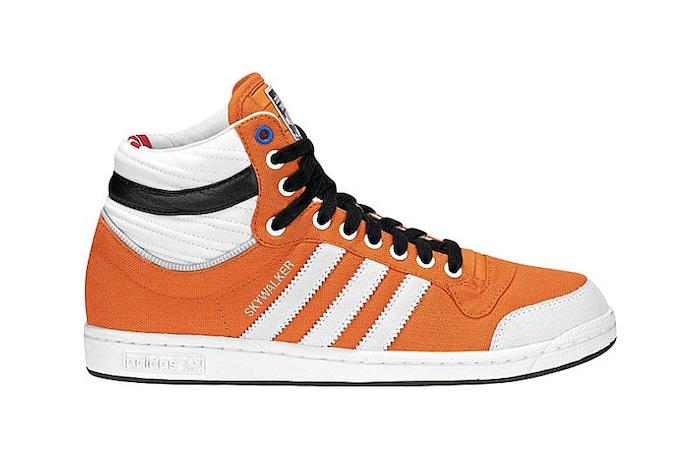 In the wonderful world of Star Wars, there are a few memorable moments. From Darth Vader's famous "No, I am your father" to Jar Jar Binks being incredibly annoying for over two hours, some things just stick with you forever. However, Luke Skywalker's famous X-Fighter mission in Star Wars: Episode VI – Return of the Jedi is probably a standout battle scene for many. As you can see from the sneaker above, adidas was also pretty fond of it too.
Inspired by his bright orange suit, this adidas Top Ten "Luke Skywalker" is certainly eye-catching. An orange canvas upper bears matching white and black accents reminiscent of that on Luke's uniform. Subtle updates include "Skywalker" down the side, as well as a matching tongue tag bearing Mark Hamill's face. Our favourite part about this shoe however was the packaging. Shrinkwrapped within an inch of its life, the shoes look like a toy more than a Star Wars sneaker.
Nike SB Dunk Low Pro "Jedi" (2004)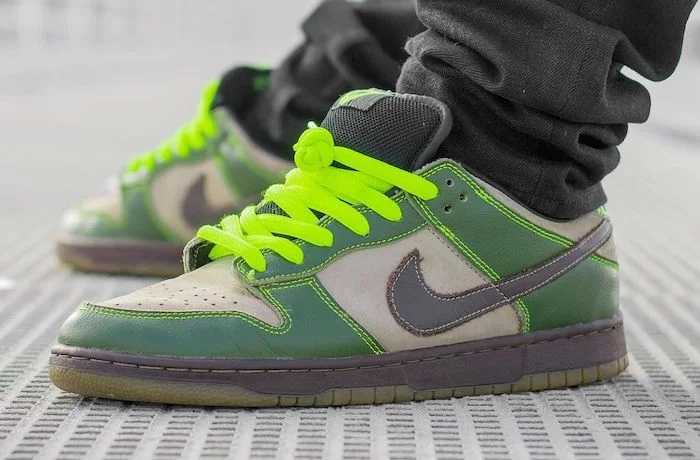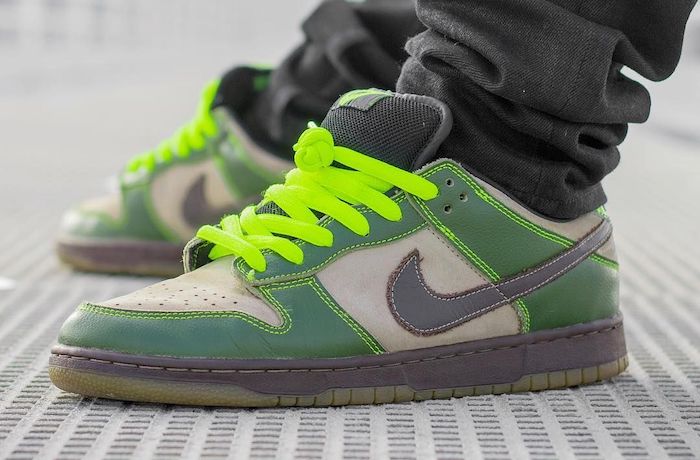 As you've already seen, Nike is no stranger to using popular culture as a reference point. Back in the early 2000s, the Swoosh began experimenting with its already successful SB Dunk line. With the thicker skateboarding silhouette experiencing a meteoric rise, Nike started to create more adventurous colourways. One of those was inspired by a certain film franchise which we won't mention (it was Star Wars) and it's main characters (Jedis).
In 2004, Nike officially released the SB Dunk Low Pro "Jedi." The autumnal looking sneaker features brown, green and khaki throughout, as well as volt stitching for a splash of colour. Although no exact ties can be made to the Star Wars franchise, it's pretty clear to see where they got the idea from. A big fat puffy tongue is contrasted by volt laces and a simple brown midsole and gum sole. Since Travis Scott posted a picture of him in these, prices have only gone one way, regularly selling for over €1100+!
adidas Tubular "Stormtrooper" (2016)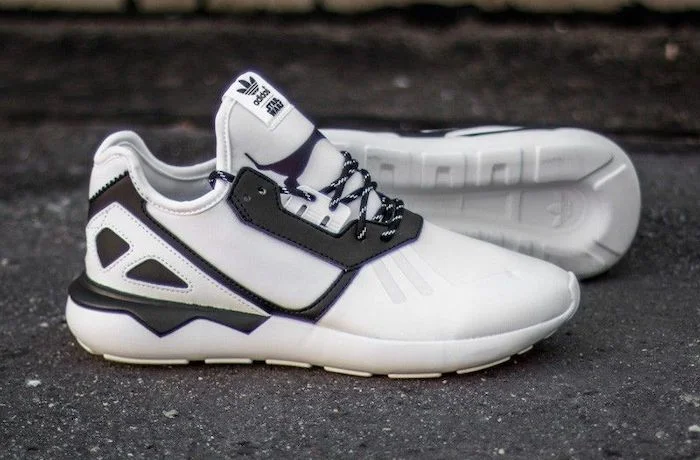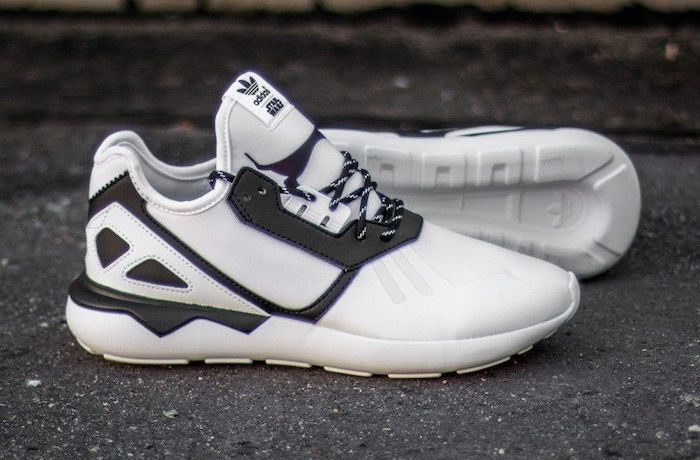 Over the years, we've seen some of the worst Star Wars sneakers you can imagine. From outright garish to simply unwearable, the footwear industry has experienced a lot of bad Star Wars shoes. Thankfully, adidas' 2016 Tubular inspired by a "Stormtrooper" isn't one of them. Taking the popular silhouette, adidas transformed this shoe into one of the best Star Wars collabs we've seen.
Bearing the face of the iconic infantry on the tongue, the adidas Tubular "Stormtrooper" is certainly bold. White leather and TPU panelling on the upper is contrasted with a black heel tab and white overlays. A thick Tubular sole boasts black accents, whilst a co-branded tongue tag helps to add a nice touch. Selling out pretty quickly, these have remained a favourite of adidas and Star Wars fans alike.
adidas Top Ten "C-3PO" (2020)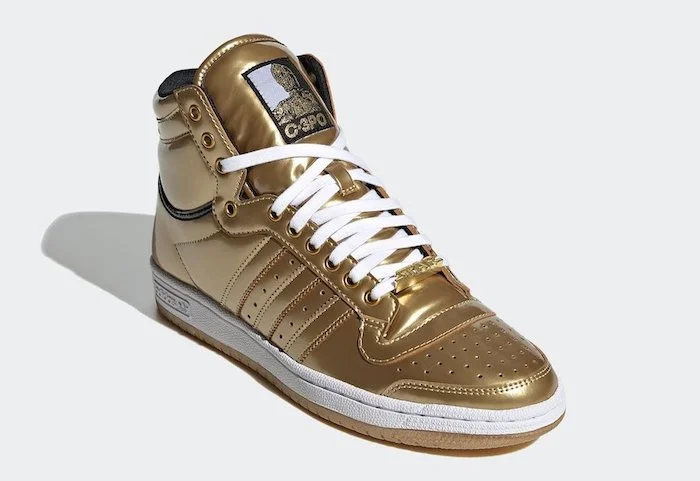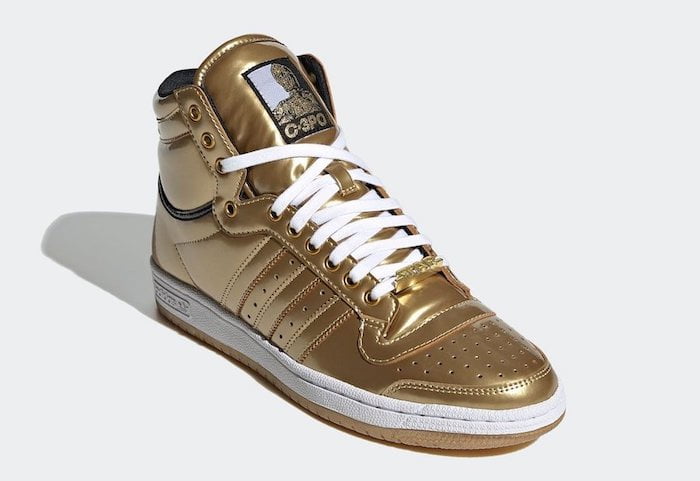 Whilst C-3PO may be one of the stranger characters to emerge from the Star Wars universe, he is certainly one of our favourites. The gold droid has remained a constant over the last 40 years, known only for arguing with R2-D2 and being extremely fussy. As one of the original cast of the Star Wars films, C-3PO became a loveable character and inspired a number of Star Wars sneakers. However, this adidas Top Ten from earlier this year was our favourite.
Draped in bright gold, the shoe is certainly a statement piece. The patent sneaker gives the shoe a glossy shine, with a set of white laces cutting through the luxuriousness of the gold. A crisp white midsole is contrasted by a semi-translucent gold sole and adds a nice touch. It's the branding that is our favourite part though. An updated tongue tag features 3PO, whilst lace dubres bear "STAR WARS." Even the heel features one of C-3PO's most famous lines for good measure.
Nike SB Dunk High "Tauntaun" (2011)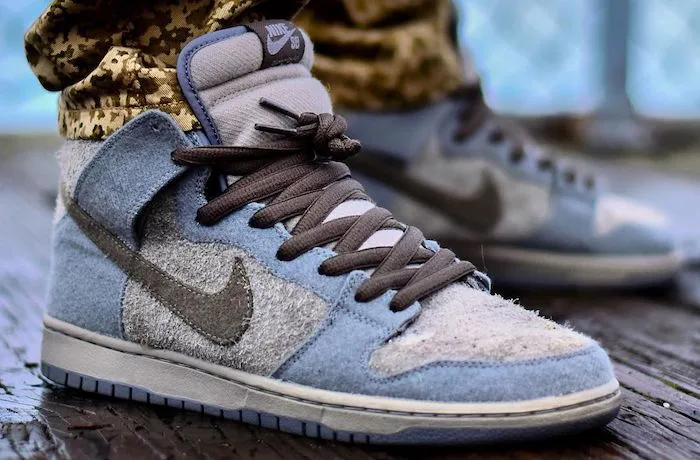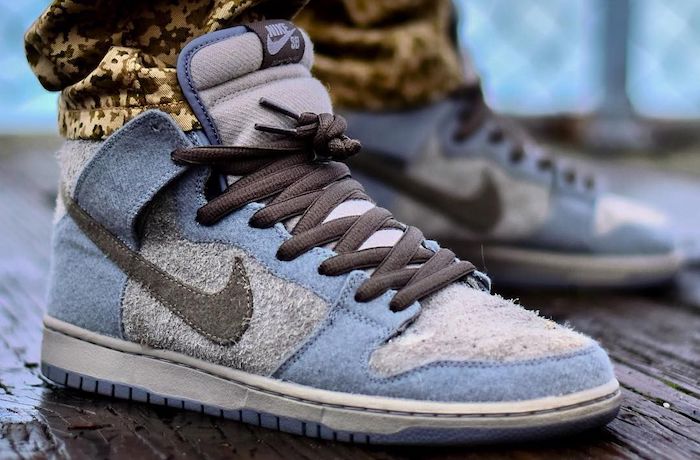 As the renegade division of Nike, Nike SB has often taken its inspirations as close to the wire as possible. Whether it's the "Heineken" or the "Freddy Krueger" Dunk, Nike SB knows how to play with fire. In 2011, following a seven-year hiatus from the Jedi Dunk, Nike decided to "pay homage" to another classic Star Wars creature: the Tauntaun.
Ridden by Luke Skywalker in Star Wars: Episode V – The Empire Strikes Back, the Tauntaun was instantly memorable. Nike decided to use a clever combination of furry suedes throughout this SB Dunk to give it its animal-like appearance. The balance of grey and slightly blueish hues was a knowing nod to the Tauntauns fur, whilst the darker grey suede on the Swoosh and tongue represented the horns. Whether you love them or hate them, these are one slick Nike Star Wars sneaker.
adidas Ultraboost "Princess Leia" (2020)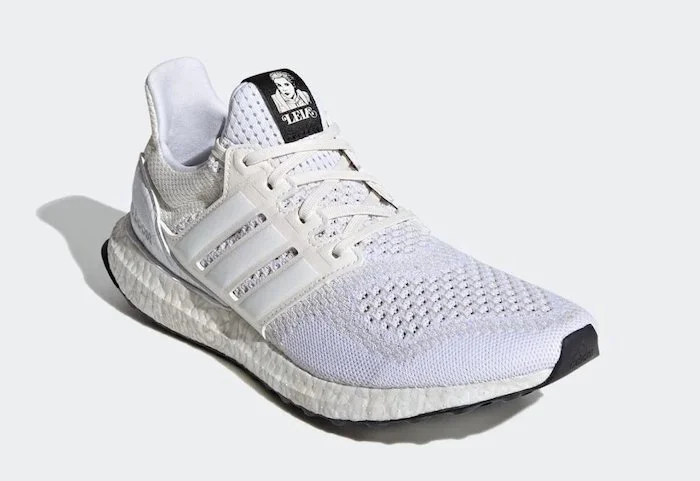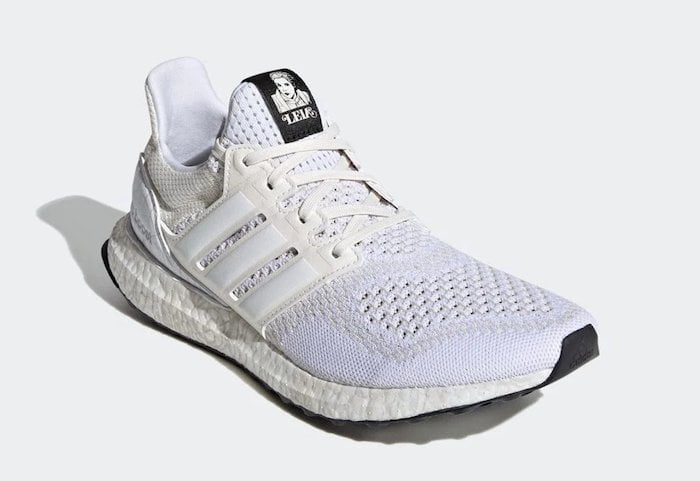 Princess Leia, played by the late, great Carrie Fisher, is one of the most important characters in Star Wars history. As a key figure in the first three films, Princess Leia was a rebel that became a heroine throughout her time on screen. Her all-white outfit, signature hairstyle and appetite for danger allowed Princess Leia to become as important as any Jedi in the films.
This year, adidas dropped an Ultraboost inspired by "Princess Leia" much to the delight of Star Wars fans. Featuring a white Primeknit upper and cream accents on the laces and Boost midsole, the shoe is a fitting tribute to Leia's uniform. An updated tongue tag features a print of Princess Leia as well as her name being written down the heel tab. Finishing the shoe off is a patterned heel cage and black sole unit, bringing this Star Wars collab to a close.
Final Thoughts
So, young padawans, we hope that you enjoyed this guide on the best Star Wars sneakers out there! There have been so many great Star Wars shoes that have released over the past few years that making a top 10 was tough. However, we think you'll agree that these are some of the greatest pairs. With the Star Wars x adidas Top Ten "Chewbacca" set to drop tomorrow, keep your eyes peeled for some of the surprises we've got planned…