In 1998, Spike Lee drafted in Denzel Washington and a young Ray Allen to star in He Got Game, a film that has since become a part of sneaker culture. One of the most memorable moments of the film sees Jake Shuttlesworth, played by Denzel Washington, lace up a pair of Air Jordan 13s and, in the process, engraving the image into every sneakerheads memory. After a re-release of the OG in 2018 to mark 20 years since the film, we now have a closer look at a reverse version of the classic He Got Game Air Jordan 13 colourway.
Using the same colour scheme as the original, the simple monochromatic flip helps to create a sneaker that looks entirely different from the original. Tinker Hatfield's design, which was inspired by a panther, had some unique details which were highlighted through the original He Got Game colourway. However, these details have been updated to create a brand new sneaker.
Black tumbled leather is found across the upper, with the familiar punch marks dotted throughout. A white heel and midsole helps the black carbon plate to thrive, with a teal holographic eye adding a touch of colour that brings the entire sneaker together.
With the He Got Game sneaker holding such an important part in street basketball culture, you can expect this to be an instant sell-out.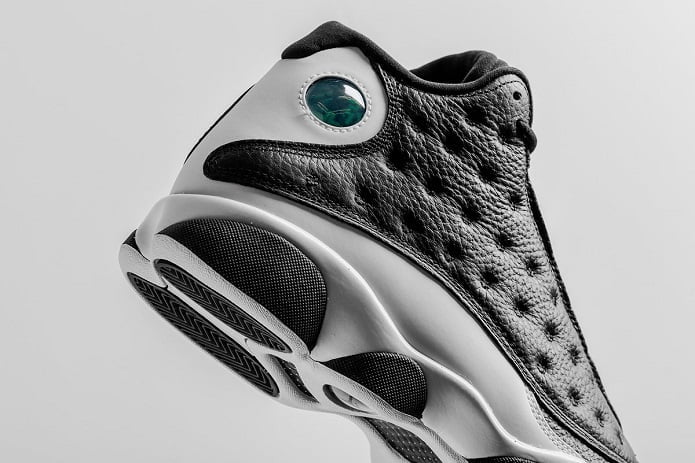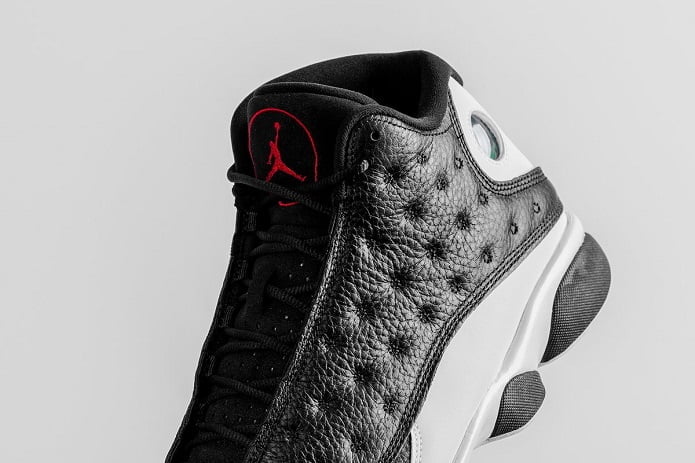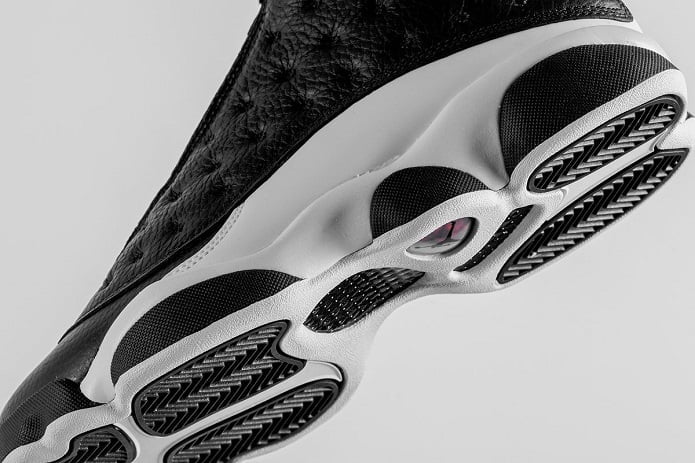 Image Source: Feature