Lucien Clarke is no stranger to skating in Louis Vuitton shoes. Since Virgil Abloh took over the reins of the French fashion house, he has been gifting Clarke with almost every Louis Vuitton shoe he has made. It has been a wonderful relationship to see blossom, showing the influence of both in the world of high fashion and skating. But, it doesn't look as though things are stopping there. In arguably one of the biggest announcements this year, Virgil Abloh revealed that he had signed Lucien Clarke to Louis Vuitton for the brand's first-ever signature skate shoe.
The news has sent the streetwear and skate community into a frenzy, as you can probably imagine. In Louis Vuitton's 166-year history this is the first time that it has made a shoe specifically designed for skating. Virgil Abloh revealed in an Instagram post just how the collaboration came to fruition, revealing that he had given Lucien Clark "free reign to design his pro model" and that they had "been filming clips for a year now." If the news that an LV skate shoe was on the way, the reveal in this month's Thrasher Mag only sweetens the moment.
For Lucien Clarke, this is huge news. Born in Jamaica before living in New York and eventually moving to London before he was 12, his success story is unrivalled. To commemorate the occasion, Clarke also revealed a Palace deck complete with Louis Vuitton's monogram. In his own Instagram post, Clarke has also hinted that "this is only the beginning."
Right now, we don't have much info on the release. However, we do have a look at the LV shoe itself. The slick sneaker features mesh and durable suede as well as a loop heel tab. On the tongue is a large "LV" motif, with the fashion house's emblem on the midsole. Sitting on the side of the shoe is a handwritten "Lucien Clarke," rounding off this landmark signature sneaker deal.
Will you cop these Louis Vuitton skate shoes?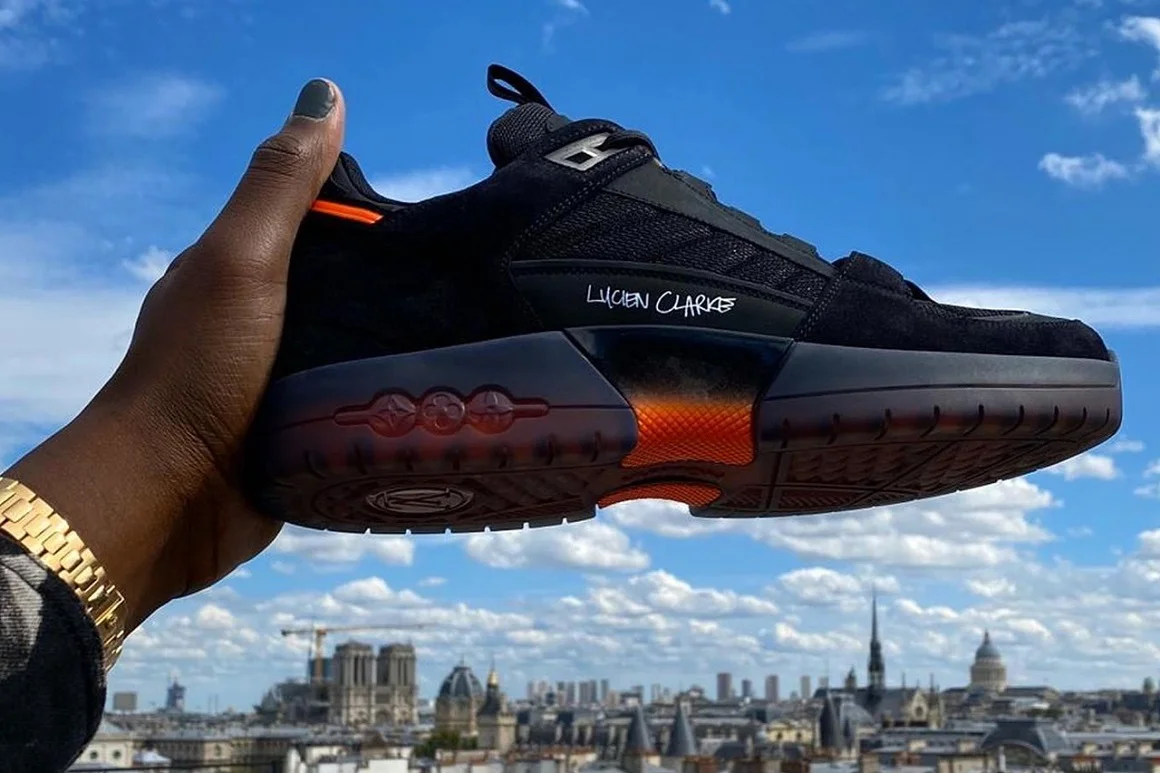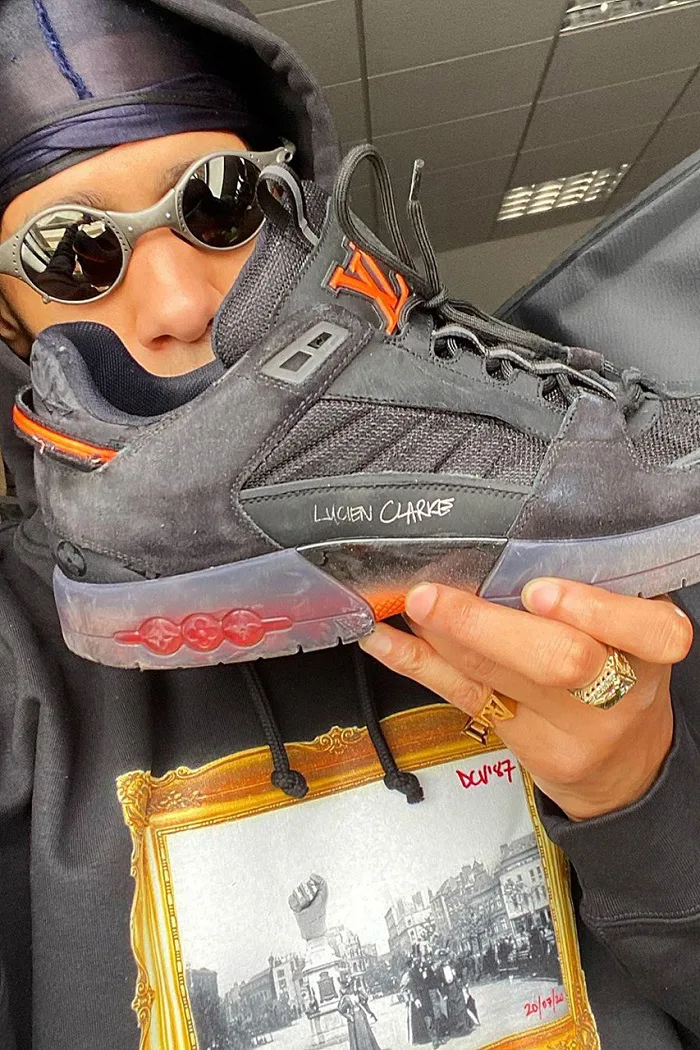 Image Source: Lucien Clarke/Virgil Abloh