When it comes to Air Force 1s, few do it better than CLOT. The Hong Kong brand, founded by Edison Chen and Kevin Poon, has become a major player in the sneaker world since its 1WORLD AF1 collab back in 2009. Adorning the classic AF1 design in a patterned silk upper, CLOT carved itself a niche and memorable design from day one. After a few more releases over the past decade, with two coming in 2019 alone, we now have a closer look at the 'Rose Gold' version of this popular sneaker.
After images first began circulating in December last year, fans have been patiently waiting to get a look at the silk silhouette. The familiar pattern, which is reminiscent of a traditional Chinese royal pattern, has been updated in a Rose Gold colouring. This pattern, which is exclusive to CLOT, adds to the allure and luxuriousness of the sneaker.
The Rose Gold colouring is across the entire upper, laces and inner sole. Silk tongue tags and lace dubraes have also been given the gold treatment; creating a nouveau traditional Air Force 1. The leather Nike Swoosh and liner help to break the silk up nicely, adding an additional texture to the silhouette. A white midsole and gum bottom break up the regal vibe and balance the sneaker out nicely.
Fans of CLOT will all be itching to know what the colour underneath all of this silk is. It is, in fact, the same Rose Gold used on the silk, a simple but effective choice. Dubbed "INNER PEACE" by CLOT, this Air Force 1 marks the finale of its silk Air Force 1 line. What a perfect finale.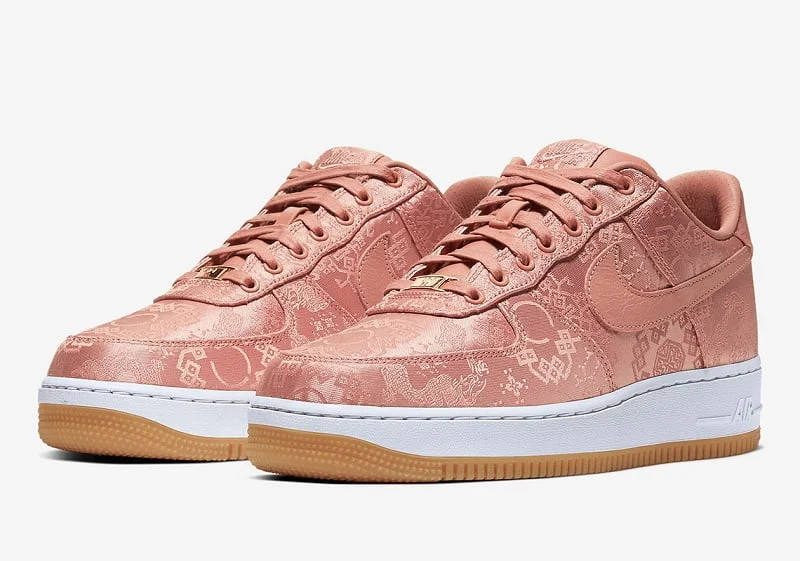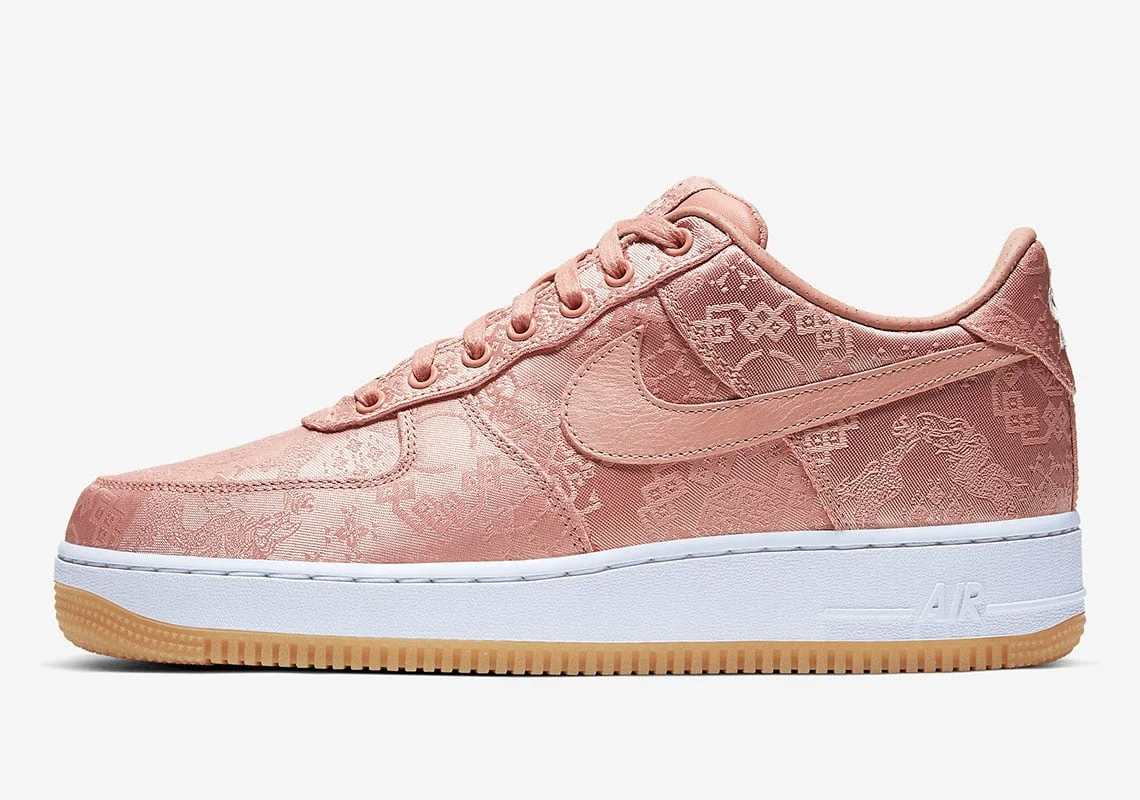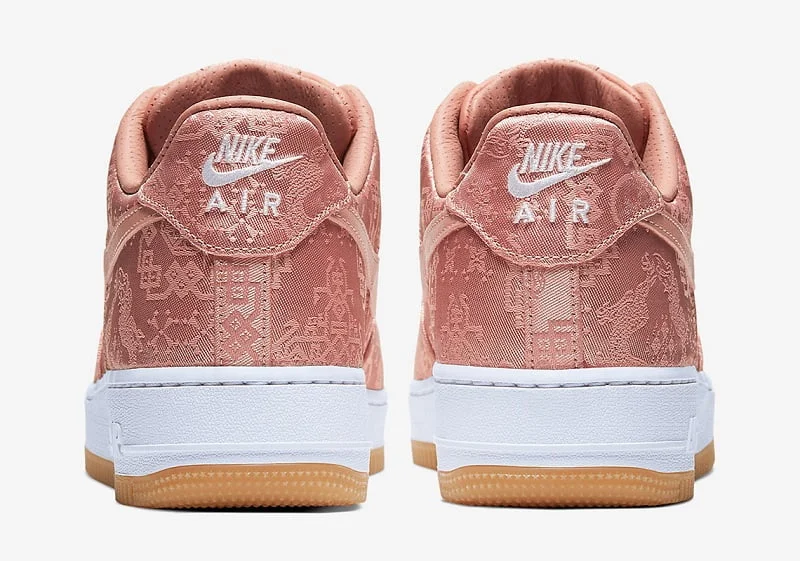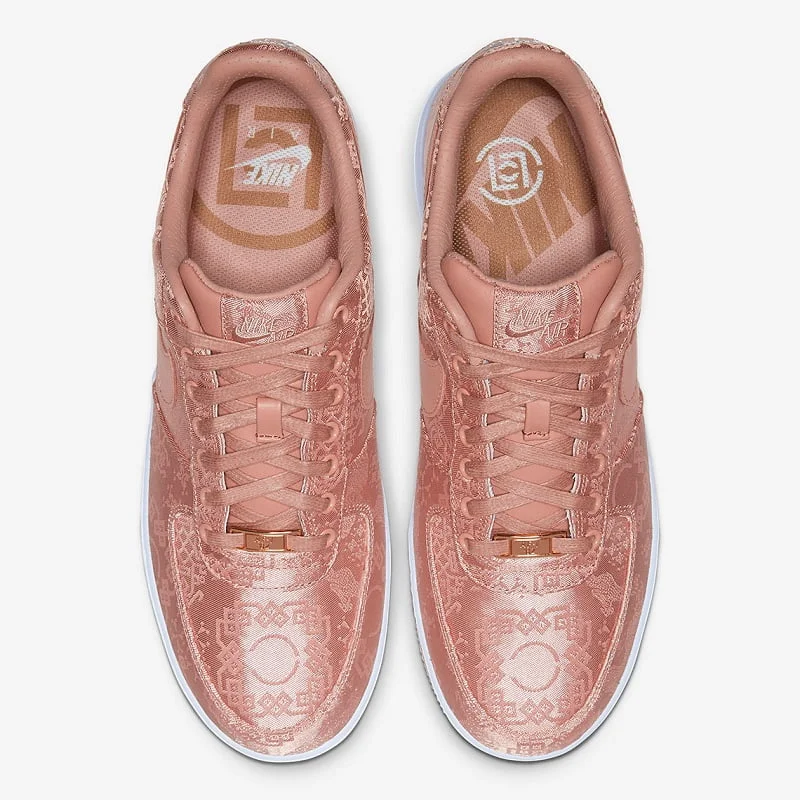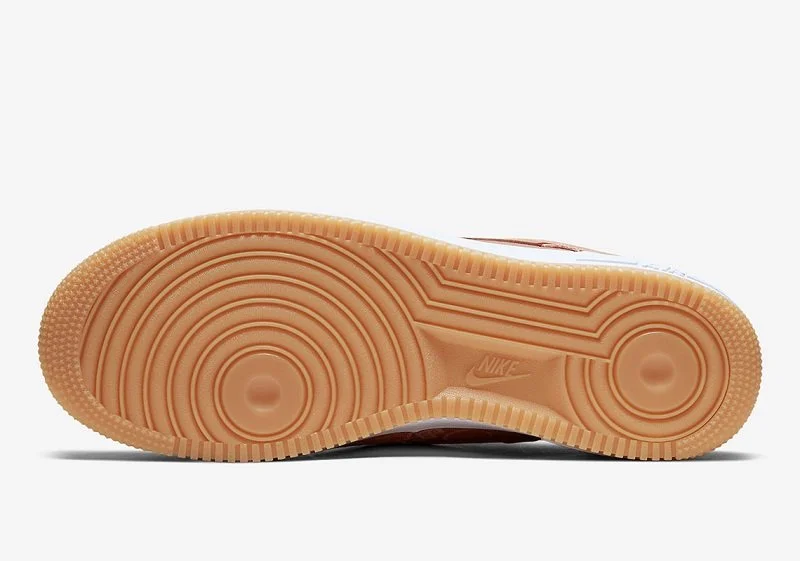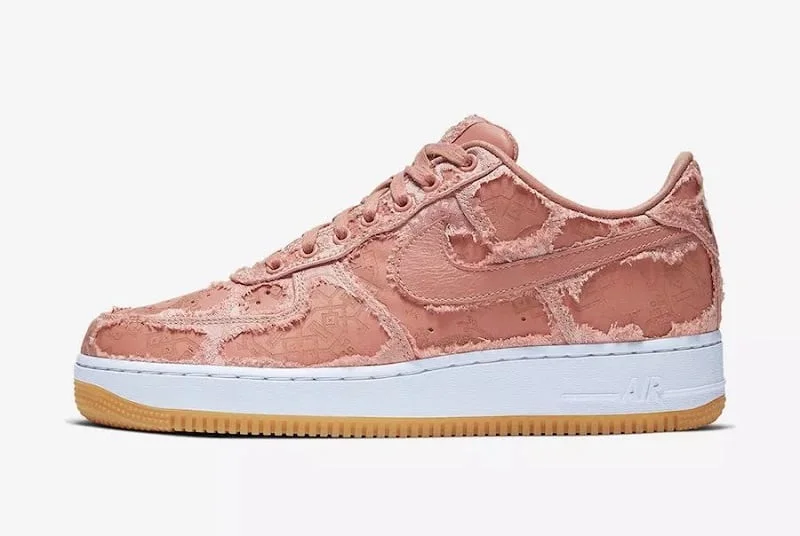 Image Source: Nike