Manufacturing is one of the leading causes of CO2 emissions. For big businesses, they know that more needs to be done when it comes to reducing their carbon footprint. Since 2015, adidas has been working on recycling ocean plastic with Parley to help the situation. As a brand that made 409 million (yes, that's right) pairs of shoes in 2019, adidas is trying to make sure its products are more sustainable. Now, it's teamed up with Allbirds to create the world's most sustainable running shoe.
The partnership was recently unveiled by adidas and Allbirds in which they outline plans to create a sports performance shoe with the lowest carbon footprint by 2021. Using innovative manufacturing and better supply-chain processes, adidas and Allbirds are looking to explore renewable material resources. Of course, this shouldn't come as a surprise. Back in 2018, adidas unveiled the Futurecraft.loop, a sneaker made entirely of recycled materials.
According to James Carnes, VP of adidas brand strategy, the two brands "don't want to just participate in the sustainability conversation, we want to to continue being catalysts and creators of substantial improvement…to influence the industry practices forever."
Tim Brown, co-CEO of All birds, adds, "There is an urgent need to reduce our global carbon number, and this mission is bigger than just Allbirds or adidas. Whether we realise it or not this is a race that we are all running together as a planet and it is one that trumps the day-to-day competition of individual companies. I am hopeful that this partnership will be an example for others to follow as we pursue a more sustainable, net-zero carbon future."
The average running shoe carriers a carbon footprint of approximately 13.6kg CO2². That's around the same as driving a car for ten miles. adidas has been trying to change its practices for a number of years, with other brands like Nike and New Balance all doing the same. With adidas committed to reducing its carbon footprint by 30% by 2030, with the aim of being carbon neutral by 2050, this partnership is one step closer to making that happen.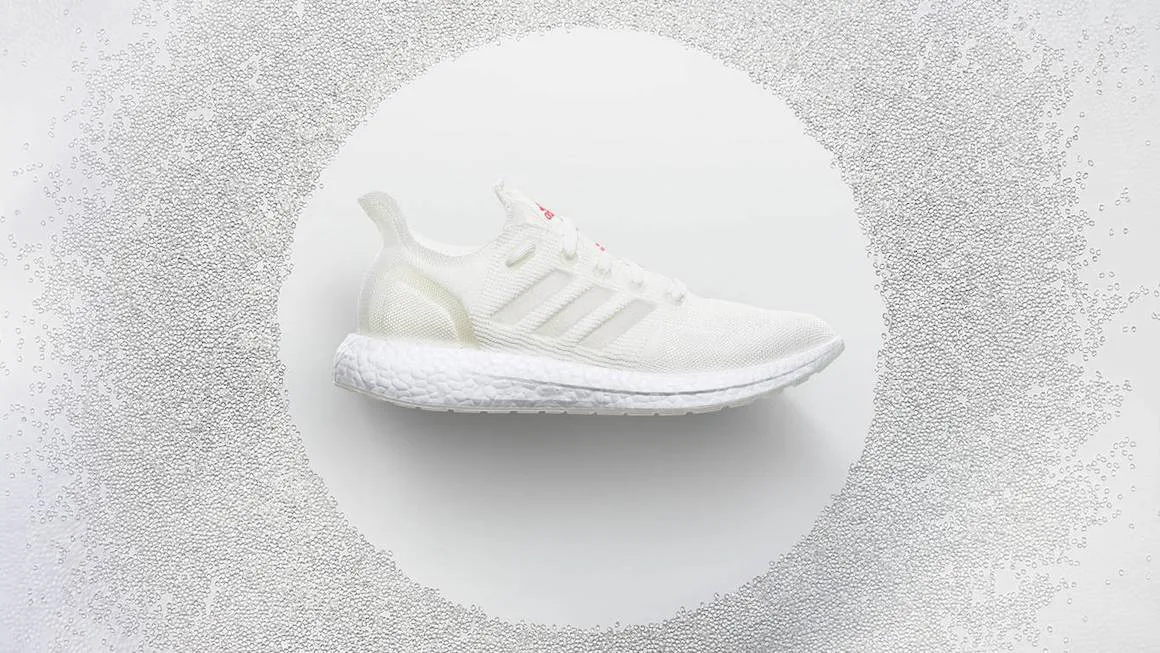 Image Source: adidas