Mother's Day may be a little overlooked by the sneaker industry, but believe it or not, mothers can be sneakerheads too! (who'd have thought it eh?) Here at KLEKT, we thought it was about time to catch up with a couple of our favourite sneakerheads (who just so happen to be mothers) and chat a little bit about motherhood, baby sneakers (are they worth it?) and whether they have any nuggets of wisdom to share with us! And let us assure you, they did not disappoint! So go grab a cup of tea (or whatever libation you prefer), and let's find out what these mamas have to say!
How do you feel motherhood has affected your style?
@rosedehaan – It hasn't! My style has always been oversized and layered up, matching with my sneakers or, as I would call it: comfy in a stylish way? It's a style that fits motherhood the best. The only thing that has changed is that I am always covered in milky spots. But hey! I call it baby art!
@lilyfanjo – Honestly, the first few months after giving birth, I completely forgot about myself. All I cared about was finding nice clothes for my daughter. My girl is way more stylish than me, I swear!! She has the best outfits to match her kicks. Slowly, I got back to the game because I love matching our outfits sometimes!
@katelanpell – It hasn't and I don't think it should have to. My style is very personal to me I don't dress to be a mum I dress to be me and I think that's so special to each person.
Mummy & Me styling, is it for you?
@aude_julie – Oh yes, for sure! Even before becoming a mom, I used to buy baby sneakers to match mine so naturally, I like buying my son clothing to match! I think we coordinate almost every day, whether it's colours, materials or pieces. He hasn't noticed yet! But, he'll thank me later when he sees our photos, haha!
@rosedehaan – As cheesy as it is, Mummy & Me styling is definitely something for me. I really can't wait to wear matchy sneakers and oversized fits with my baby girl and show it to the rest of the (online) world.
@jemimangkotta – I don't really like wearing the same clothes, but shoes… DEFINITELY YES!
Baby sneakers, yes or no?
@rosedehaan – Yes! She owns about 25 pairs already! Hopefully, karma won't get me now! 😉 imagine if she only wants to wear those pink plastic heels with lots of glitter (HELP!).
@lilyfanjo – I've been collecting Babysneakers for a very long time…it was a passion way before my Mini-Me was in the picture! I think she already owns around 40 pairs, and she will inherit my collection one day (if she size US6 of course LOL)
@katelanpell – Are they not the most adorable things!! Yes to baby sneakers mother or not haha, maddox's first sneakers were the Yeezy 350's but reality he didn't keep them on for longer than 5 minutes until he was 1Y that's when his collection really began.
What is the most important lesson motherhood has taught you?
@aude_julie – Patience and organisation! Patience for both my child and myself. We aren't born mothers, we learn every day, so I've learned to understand myself, my body and my mind. And I also learned to be patient with a little human being who is learning and growing every day. Also, I am not naturally an organised person! Haha. But now, scheduling is key!
@rosedehaan – The most important lesson motherhood has taught me is that nothing in the world really matters after seeing your child for the first time. Yes, even sneakers are not my number 1 anymore! But, I can't wait to share my old love with my baby girl.
@lilyfanjo – Patience! I've also had to review my priorities. Now, it's her before me and everything else. Even her shoes before mine sometimes. I didn't know how far love could go. She's taught me that it's endless.
@jemimangkotta – Always put your kid first. You have to think for two now. A mother's love is the most important thing a child can receive.
@raz.lima – The most important lesson is that you need to take time for yourself and most importantly, to be yourself. Being me makes me a better mother. I lost this in the early stages of motherhood. But now I rock them both!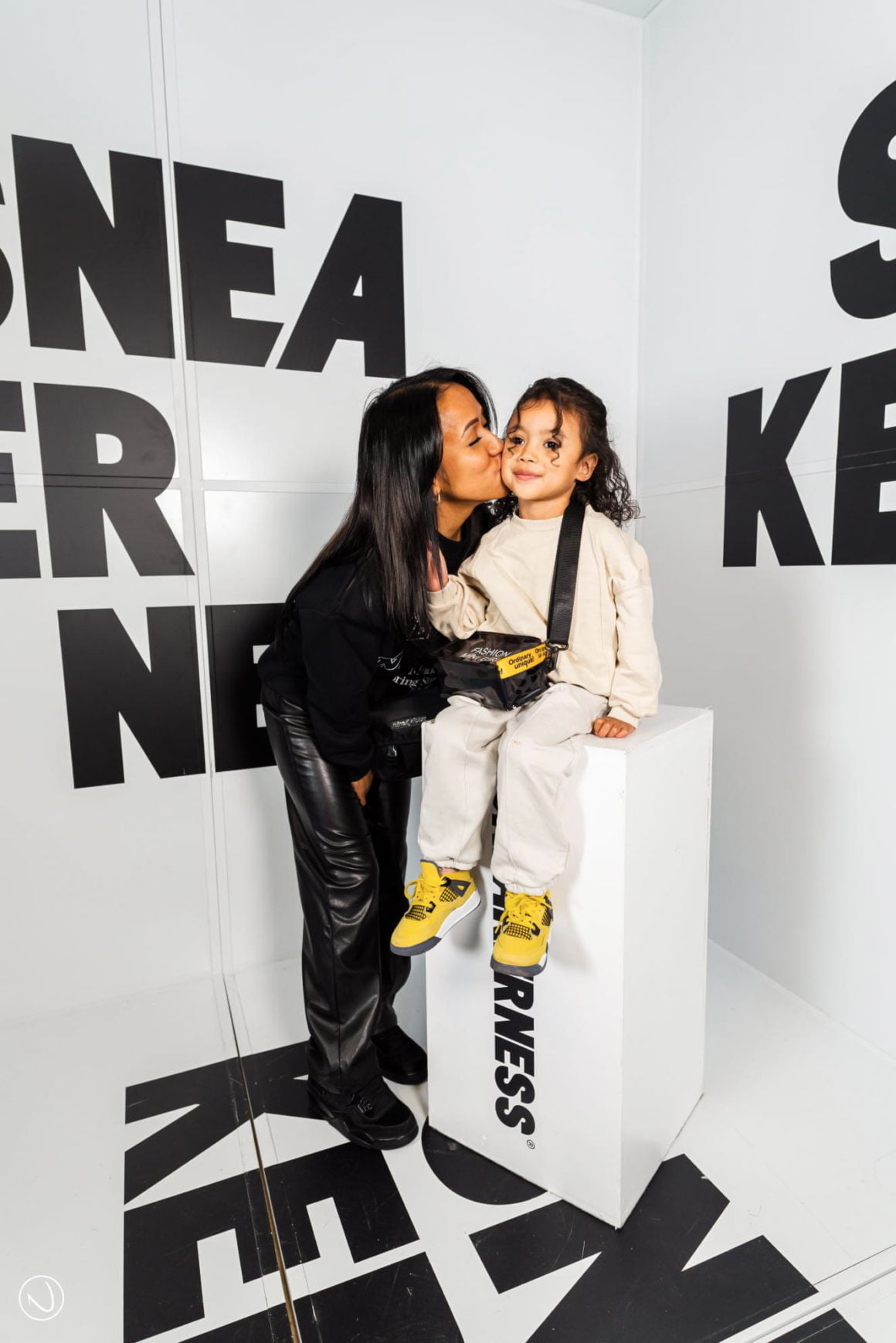 We all know mums give the best advice! Could you give us a word of wisdom or two?
@aude_julie – Appreciate every step in life. Celebrate your small and big victories. You are stronger than you think you are!
@rosedehaan – Sleep while you still can! Trust me, you'll thank me later 🙂
@lilyfanjo – Put things into perspective (especially when it comes to releases and the L's ). Take it easy, enjoy every moment with your Minis, they grow so fast, and you can't buy time!
@jemimangkotta – Never do a thing you'll regret later! The attitude you had in your younger days, is the same your kids will have in the future, haha!
@raz.lima – Reflect, Reflect, Reflect. For all working mums, stop sometimes, and reflect on how amazing you are doing. It decreases the guilt most mothers have, we do our best every day, and that is enough!
@katelanpell – It's the most simple and cliche saying but I must say it every single day to my partner and Maddox. Everything happens for a reason. In bad moments it's probably the most annoying thing to hear but in the worst situations if you can sit back and think why and how you can turn it in to a positive everything works out as it's meant to be in the end.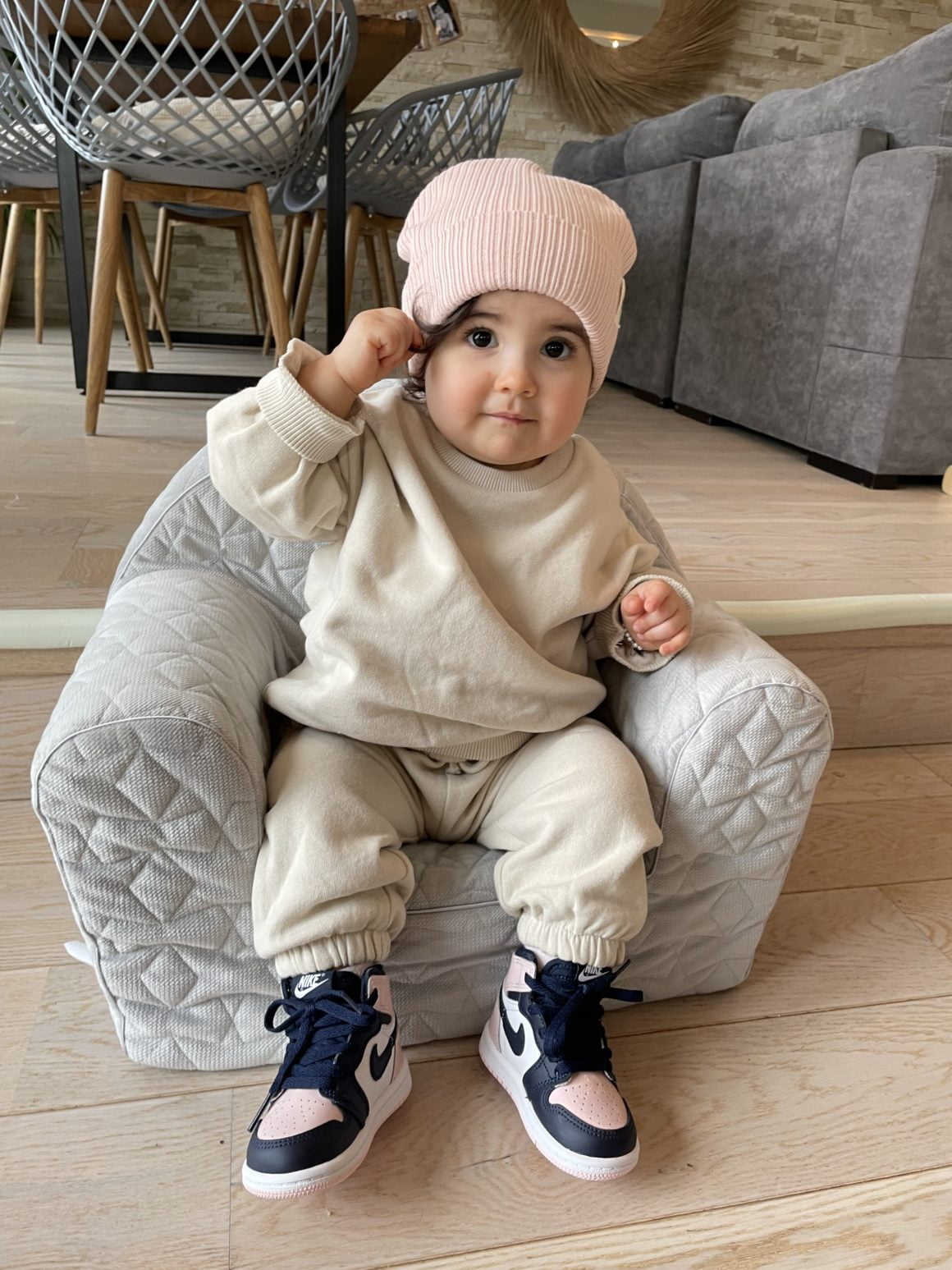 Do you view sneakers and the wider sneaker industry differently now you are a parent?
@aude_julie – I do, especially in terms of innovation in children's sneakers. Like to make them easier to put on, or to help them walk. Something I wasn't even aware of before.
@rosedehaan – I've been a mom for two months now, I'm still very new to this! So, I don't think differently about the wider sneaker industry yet. But when it comes to buying myself a pair of sneakers, I definitely think twice now, I'd rather buy baby girl a pair of sneakers.
@lilyfanjo – Well, my priorities have changed! and the fact of the matter is that my passion is in the background now. I don't feel frustrated anymore if I miss a pair! I'll just get the next one. Or, KLEKT is here to save me! 😉
@raz.lima – Yes, I do. I don't have as much time for it as I want, but my priorities have changed. I look at baby sneakers before ones for myself. He is a lucky boy!
If you could choose any sneaker to match with your little one, what would it be?
@aude_julie – Air force 1's for sure! A classic! I hope he will like them as much as I do when he gets older!
@rosedehaan – It would be the Nike x Social Status Free Lunch Dunk Strawberry Milk from 2021. I think we would definitely rock that one together! The combination of soft colours and tactile fabrics would be really interesting for her.
@lilyfanjo – I'm lucky that my daughter and I already have a few matching pairs, but if I had to choose one to add to our collection, it would have to be the Air Jordan 1 "À Ma Manière"
Thank you to each and every one of you amazing mamas for answering all of our burning questions! You all gave some really interesting and impactful answers, offering valuable insight into the journey of motherhood (and sneakers). Make sure you give each of them a follow for your daily dose of sneaker and baby content.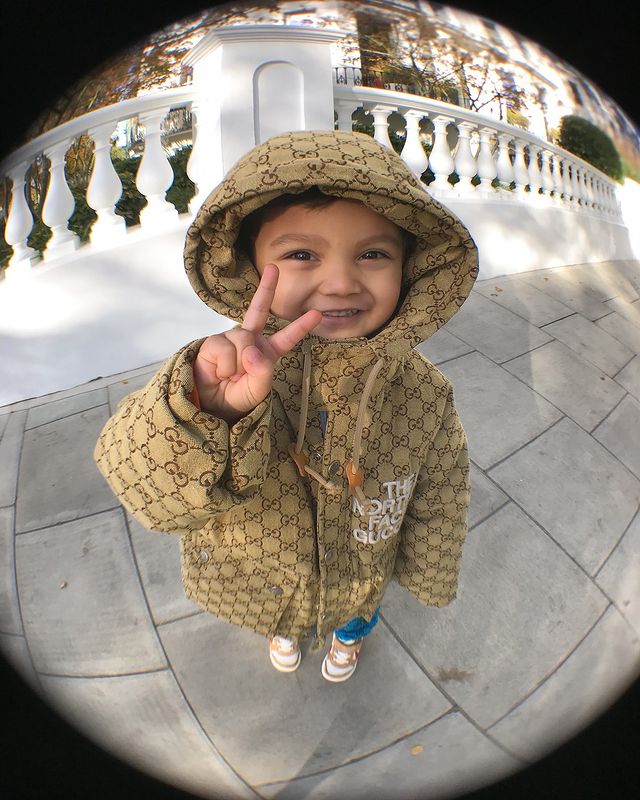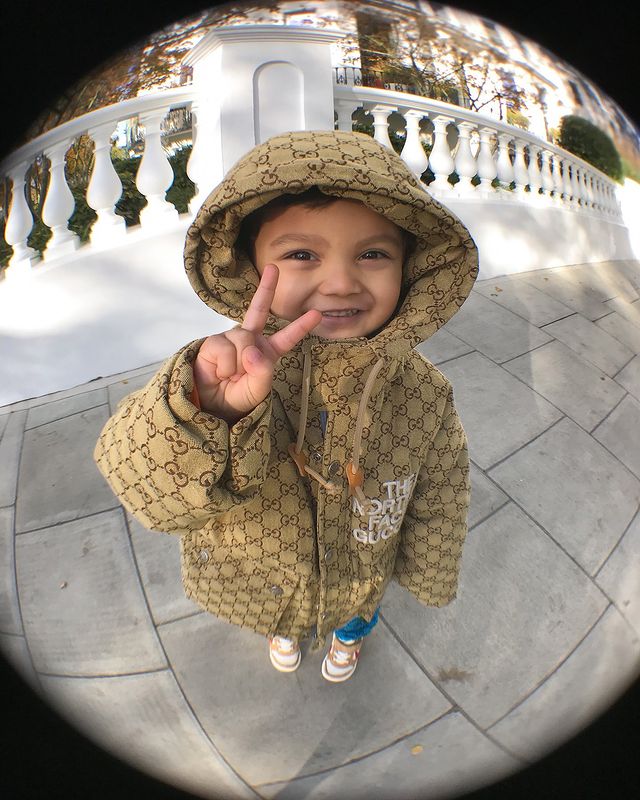 And, THANK YOU for raising the next generation of sneaker lovers!