A trilogy of Dover Street Market Nike Dunks is set to be released later this year. Since opening its doors in 2004, Rei Kawakubo and Adrian Joffe have changed the retail experience with their DSM locations. The spiralling staircases, industrial yet bohemian design has attracted shoppers from every corner of the globe to visit a DSM at some point. In the sneaker world, DSM is known for carrying some of the most limited releases, as well as its monochromatic collaborations with Nike. Now, it looks as though three more are on the way.
Although there's not much information to go off of, a leaked image of a crisp white velvet Nike Dunk with DSM branding has got the sneaker community excited. Known for its less is more approach to its Nike collabs, DSM has opted for a simple look. The velvet is giving us Strangelove vibes and is definitely going to be a cop this summer. Rumour has it that there will also be a "Black/Black/White" and "Black/Black/Black" version is on the way too.
Right now, we're a little in the dark with this release. All we have to go on is that they will release in summer 2021 at some point. Given the recent success of their collaborations, we're sure that these DSM x Nike Dunks will be a big hit. Check out the leaked image below and let us know if you'll cop these DSM Nike sneakers.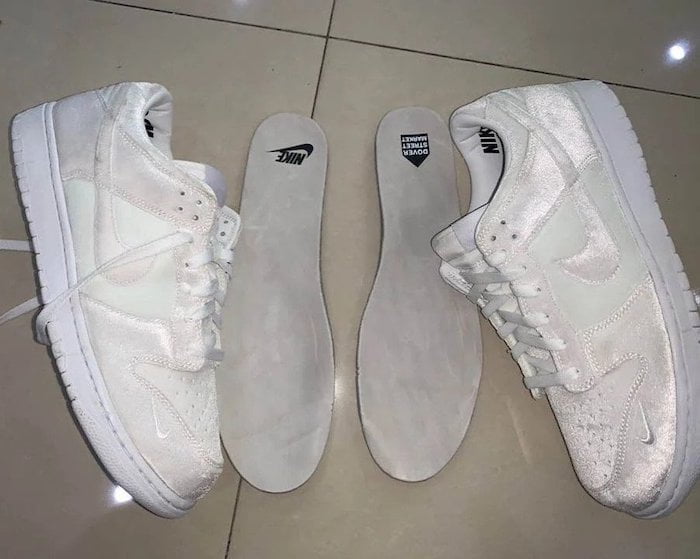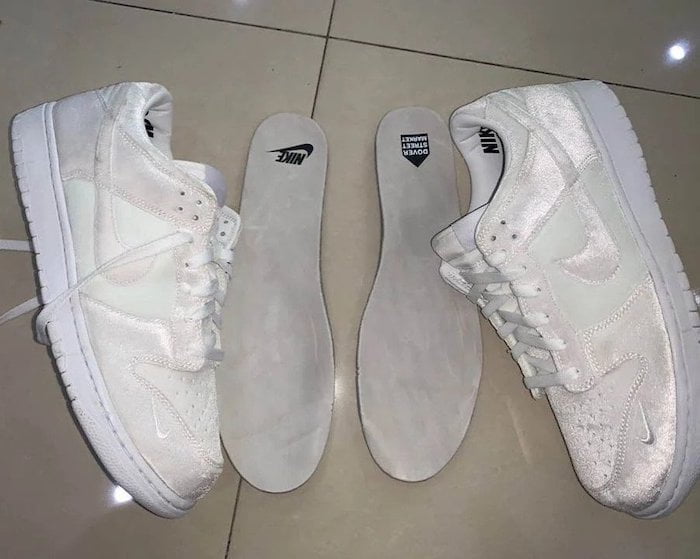 Image Source: Unknown