Earlier this year, the world lost one of the greatest men on the planet. Kobe Bryant, along with eight other people, tragically passed away. Sports stars, sneakerheads and people around the globe all mourned the sudden loss. Out of the tragedy, however, came some light. People across the planet remembered Kobe's legacy, as did some of the brands he worked with. In fact, Reebok had planned to release a special edition Reebok Question PE this year, but things changed.
Whilst this news may come as a blow for fans of Kobe Bryant, Reebok's reasoning is in fact very understandable. After moralless resellers began buying Nike and adidas Kobe's and inflating the price, it brought the sneaker community into question. Inflated prices on the resale market and merchandise being sold out across the world left many angry at what was happening. It is for this reason that Reebok decided to pull the "Kobe Bryant PE" Question.
Originally made for Bryant during his sneaker-free season in 2002-2003, Reebok created a Question PE for Mamba. Using the white tumbled leather base, the sneaker was contrasted by the yellow and purple of the Los Angeles Lakers. According to Reebok employee, "[the sneaker" was originally slated to launch earlier this year, but we pulled it from [direct-to-consumer] and wholesalers in light of Kobe's death."
The Kobe Bryant Reebok Question PE was supposed to drop on All-Star Weekend but was cancelled following Kobe's passing. However, images have surfaced online that suggest the sneaker could drop in the future. According to Frank Cooke, the man behind the design, he explained that "I just want people to know that it definitely wasn't a cash-in" with the re-release planned the September before Mamba's passing.
Hopefully, this sneaker will release in the future to honour the late great Kobe Bryant.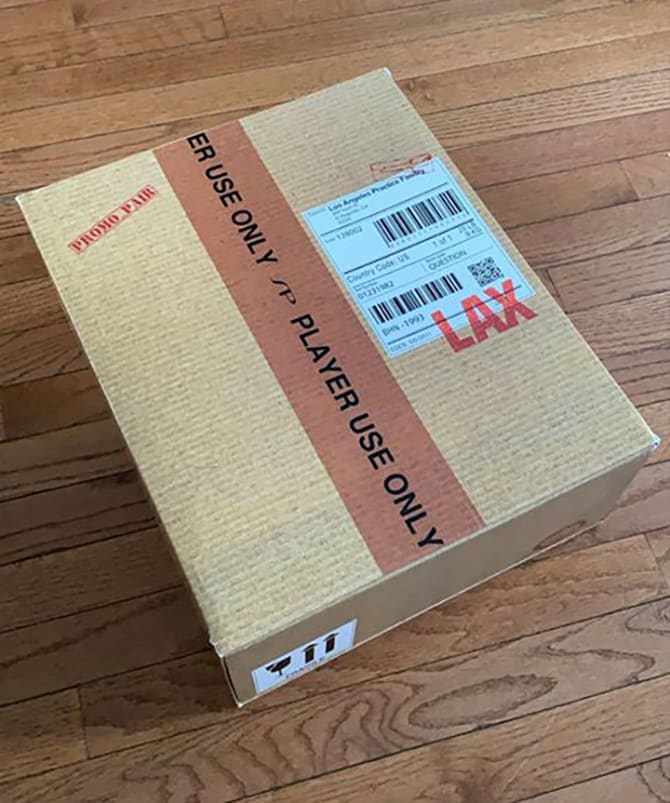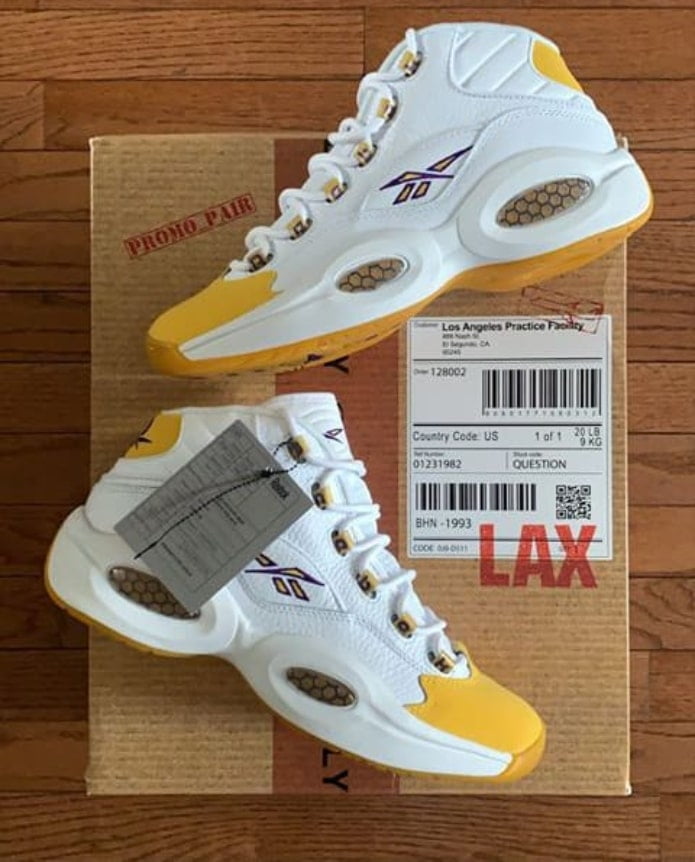 Image Source: Brian Nadav