Spring 20 may just be Supreme's best start to a season for a long time. A number of notable items and accessories have already graced the website, giving fans something to get excited over. Hit collaborations with Lamborghini, Nike and The North Face have certainly helped too. However, as the summer weather begins to creep in, Supreme has unveiled its first band collaboration of the year with none other than My Bloody Valentine.
My Bloody Valentine defined a sub-genre of rock dubbed "shoegazing". The instantly recognisable sound is built on an ethereal-sounding mixture of obscured vocals and effects. My Bloody Valentine was founded by Kevin Shields and Colm Ó Cíosóig in the 1980s after moving from Dublin to London. Soon after, the two recruited Debbie Googe and Bilinda Butcher and the band pushed the new sound to the masses. At a time when bands like Joy Division and The Cure were growing in popularity, MBV offered something new.
On the surprising collaboration, Supreme explained that: "My Bloody Valentine has influenced generations of musicians and audiences. The band forged new possibilities in how to make noise music, as well as how to listen to and experience it."
The collaborative capsule collection features artwork from My Bloody Valentines entire discography. Artwork from the EP Feed Me With Your Kiss adorns a Trucker Jacket, green Rayon Shirt and a T-shirt. Referencing the band's second album artwork Loveless is a pink Rayon Shirt and a hooded sweatshirt; with the blue Rayon Shirt using the namesake promo album artwork. Rounding this collaboration off is a T-shirt from the EP Glider, a simple yet effective piece.
Check out the images below and let us know what you'll be picking up from this week's Supreme drop.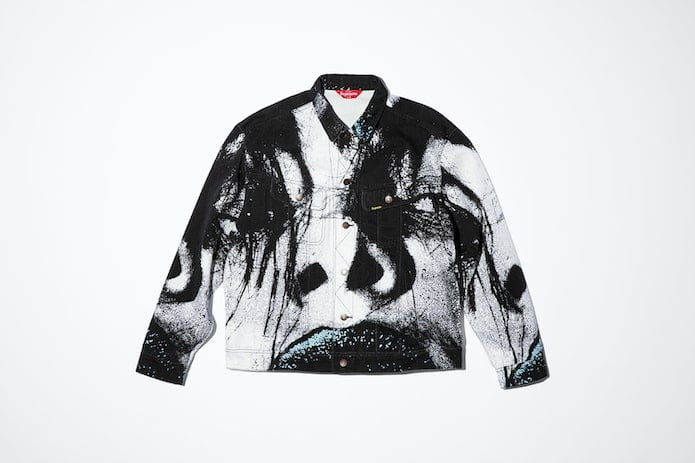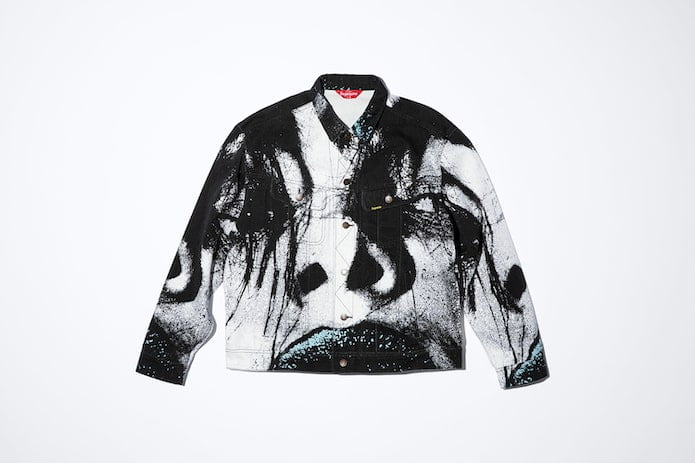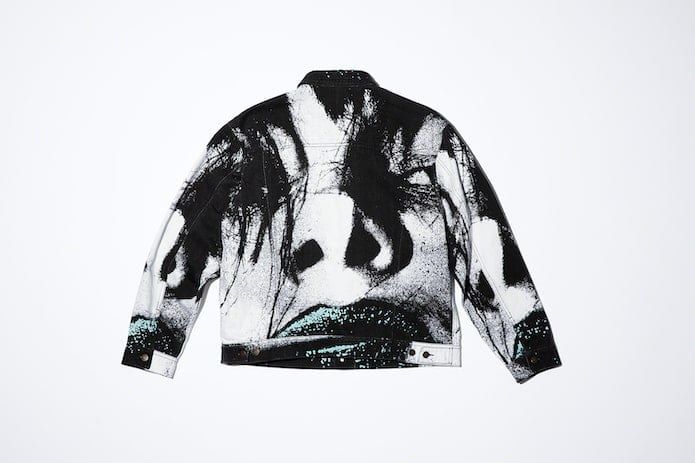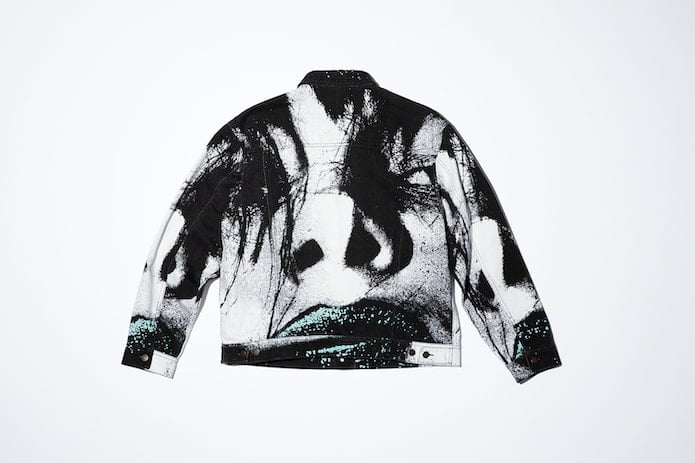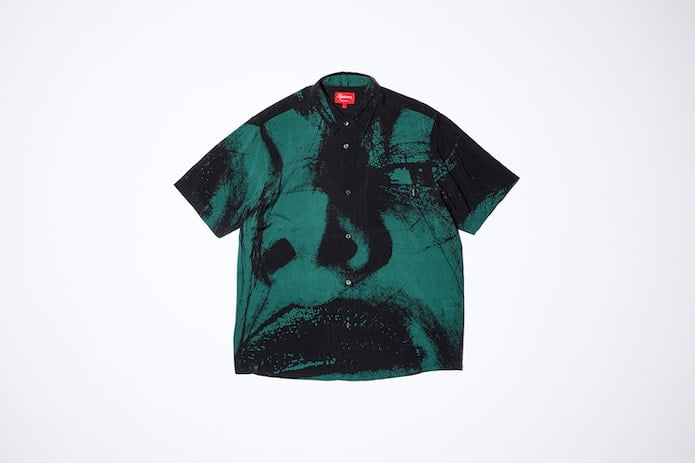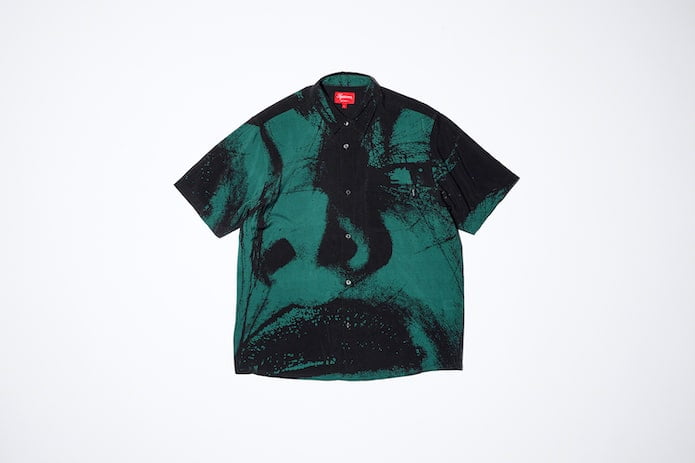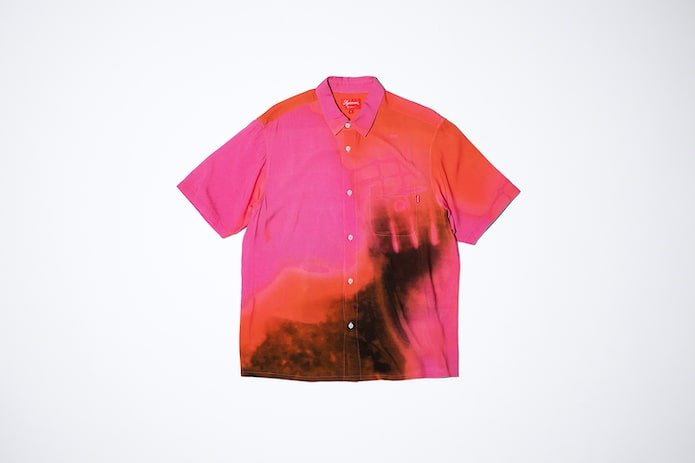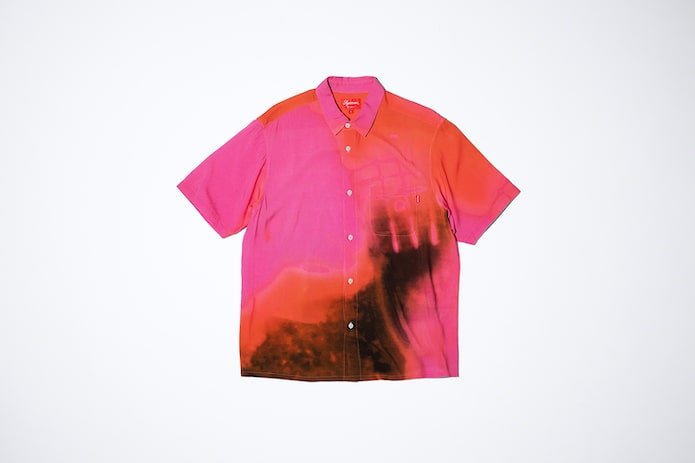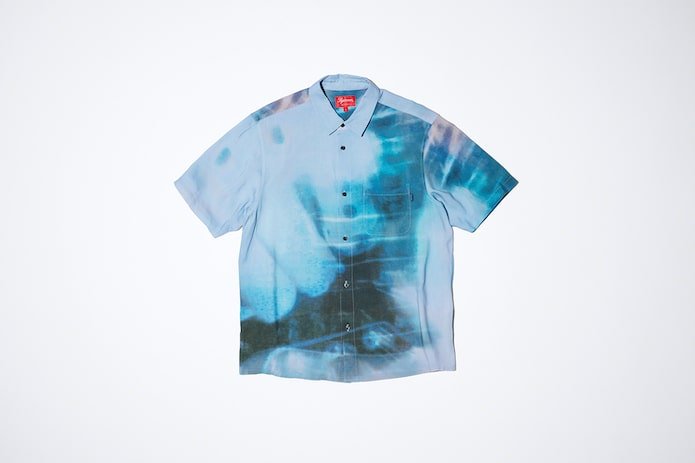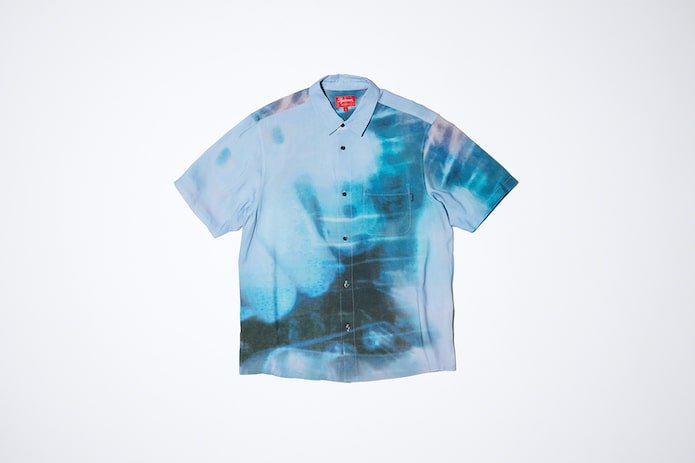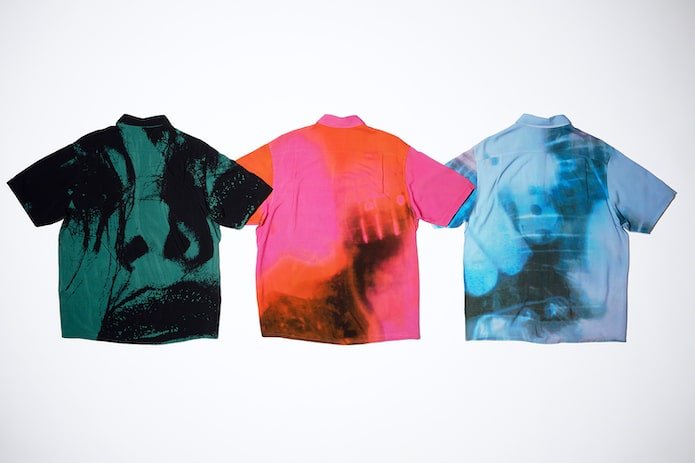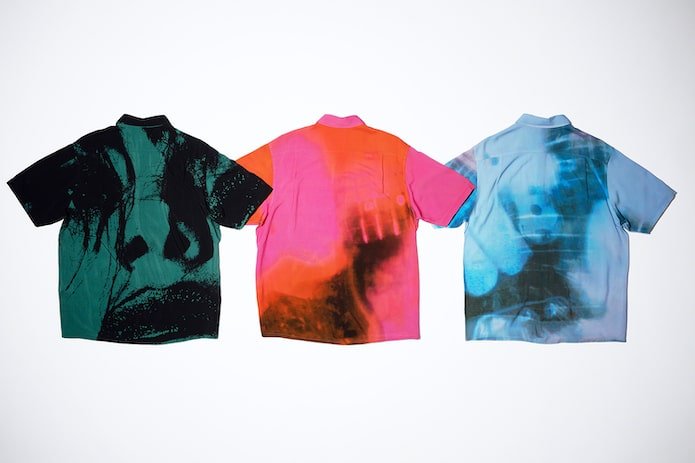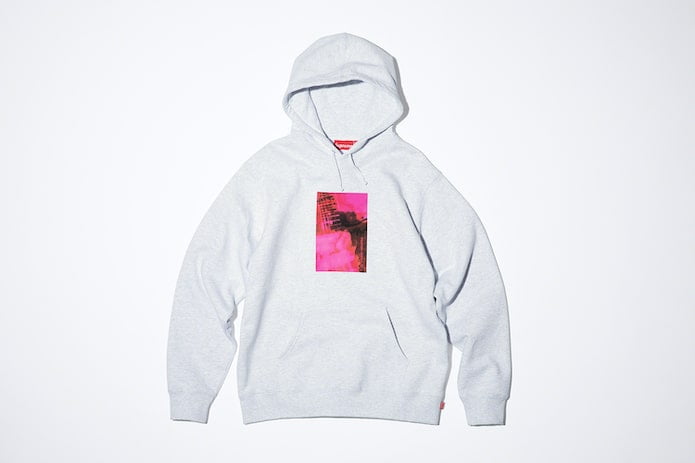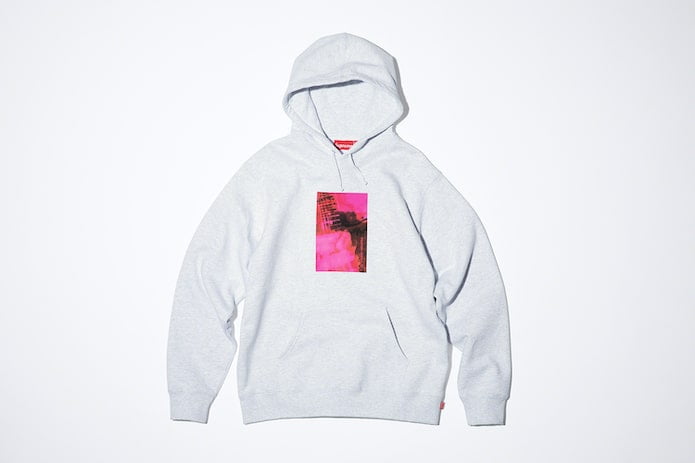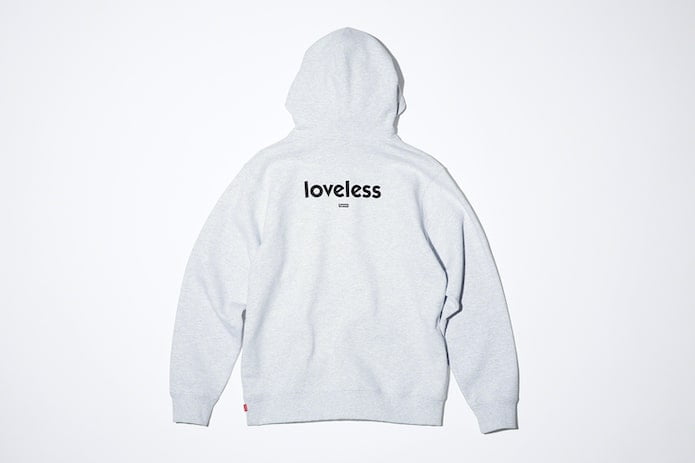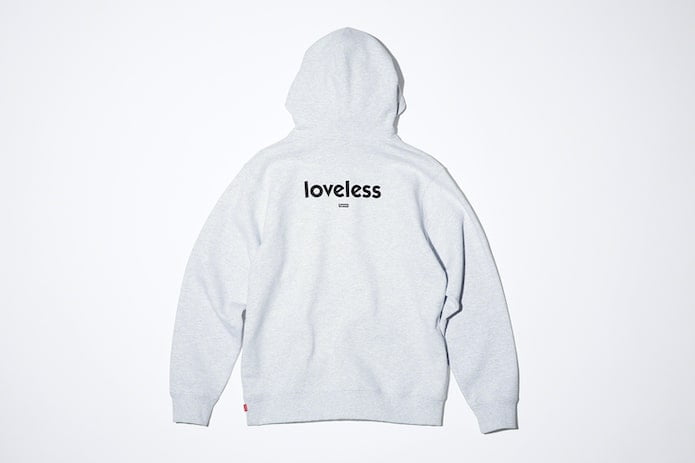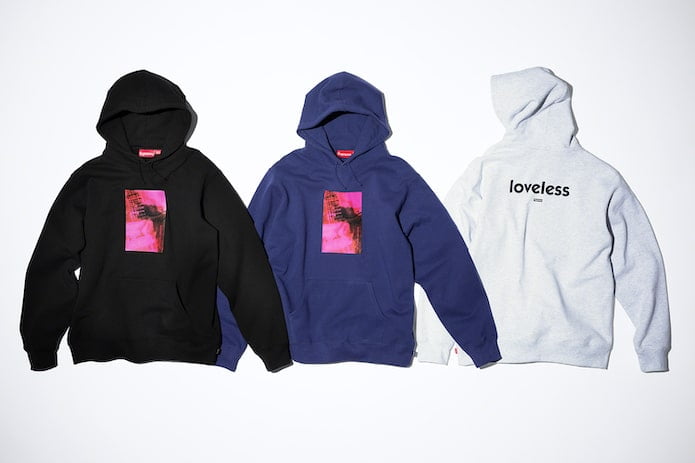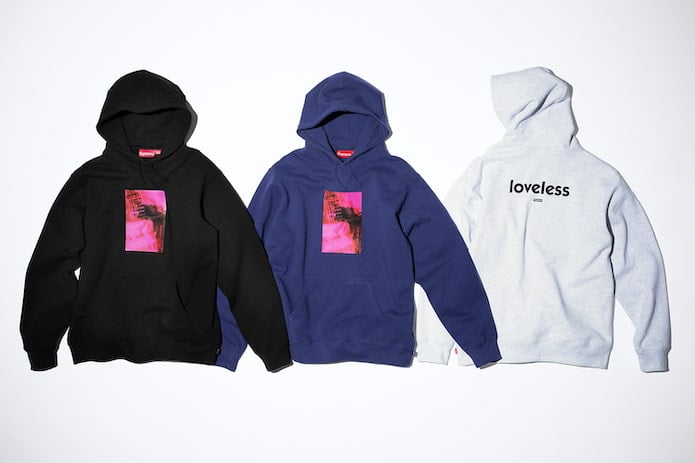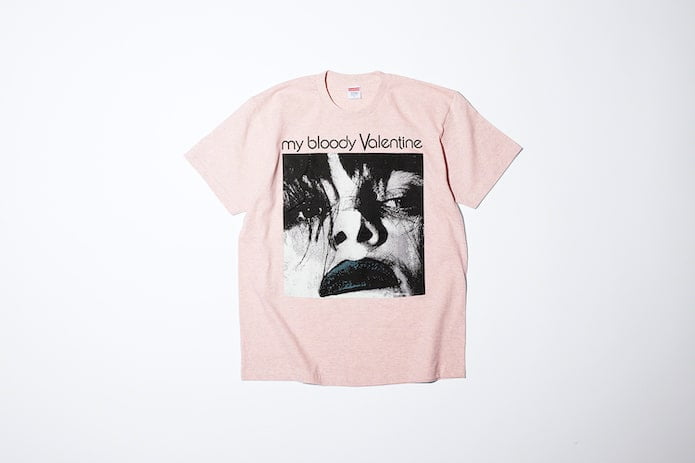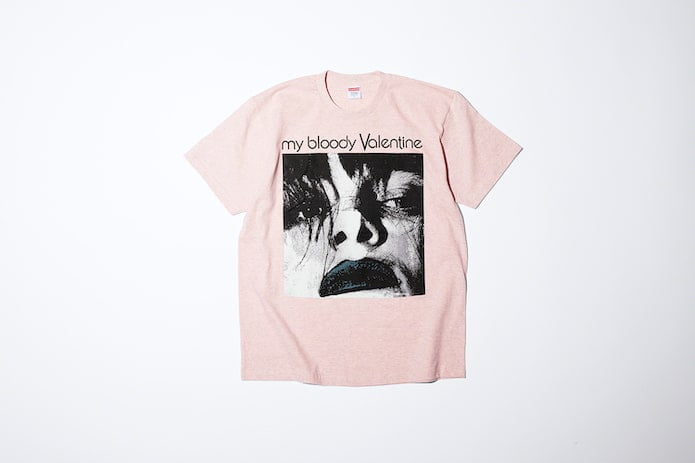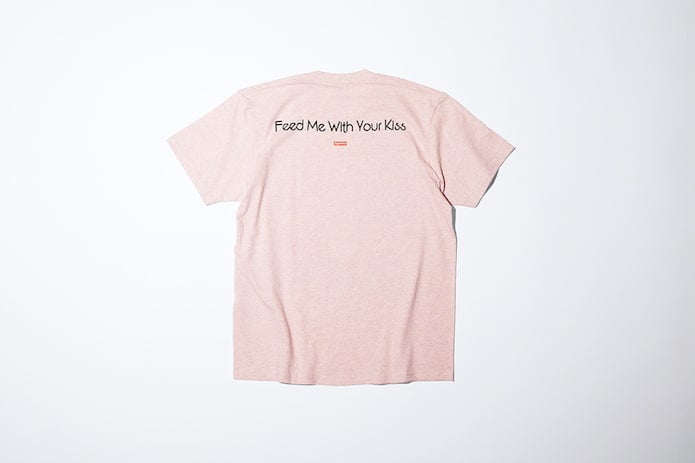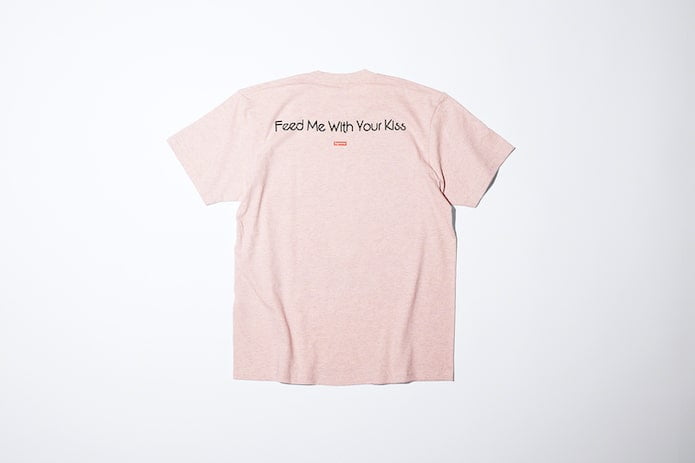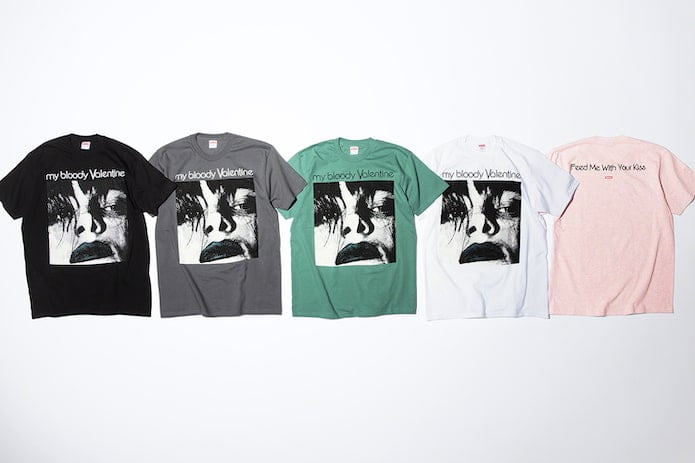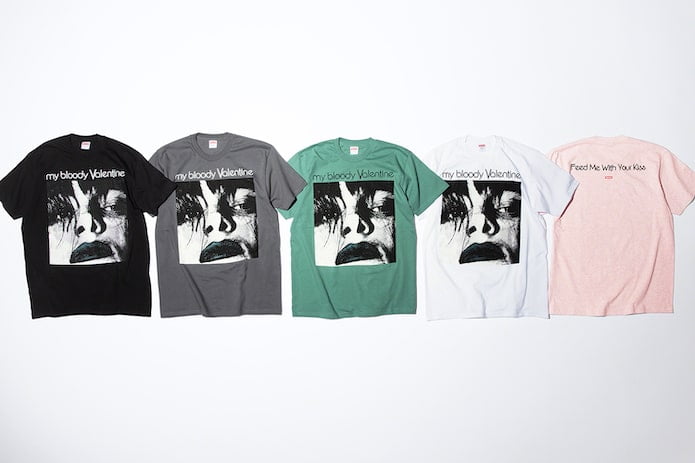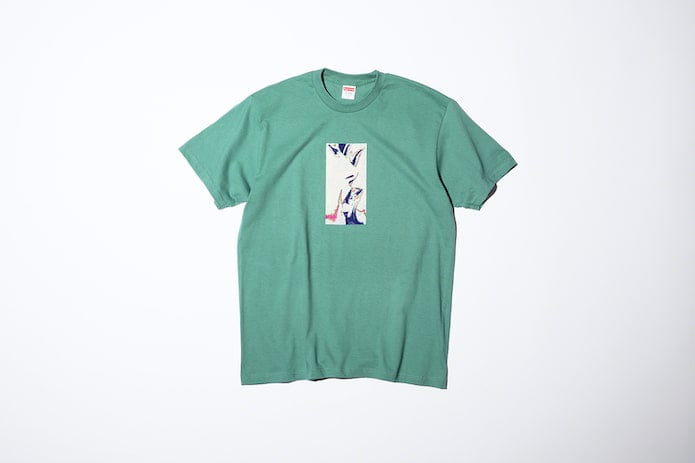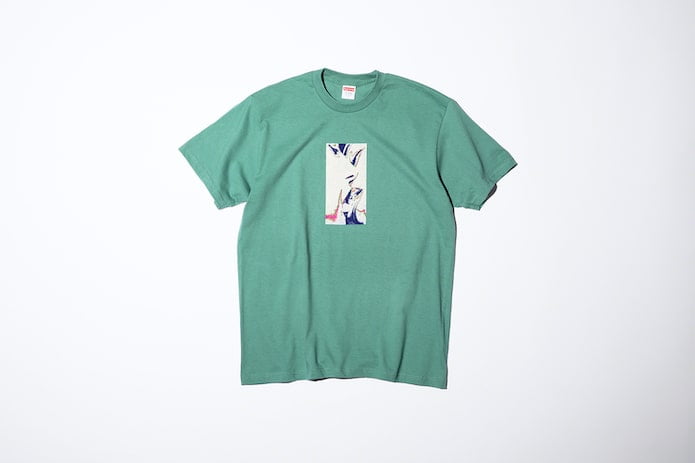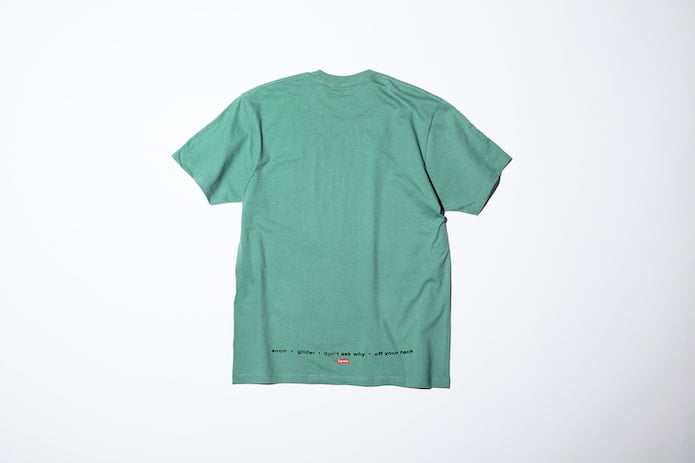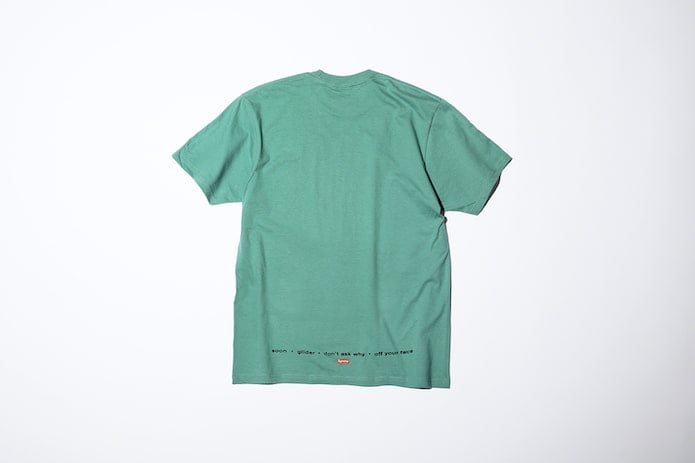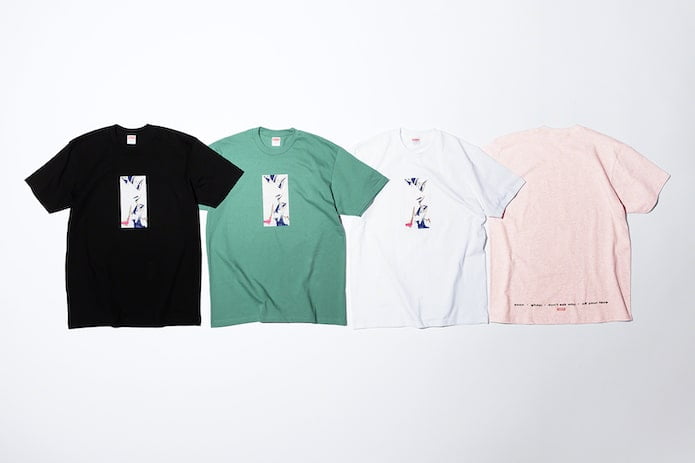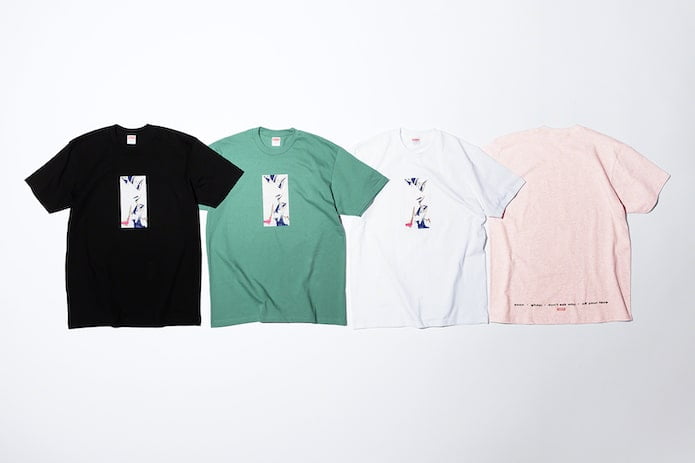 Image Source: Supreme