Whenever Kanye West is spotted with a new shoe, the footwear world tends to get excited. Even from his early days with Nike and Louis Vuitton, whatever's been on Kanye's feet or in his hands has interested the sneaker community. Since joining adidas, those moments have only increased. Known to tease his upcoming creations from time to time, 'Ye has now done it once more with a mysterious new shoe.
Caught by a paparazzi just yesterday, the never before seen Yeezy shoe is already causing quite a stir. From what we can see so far, the shoe features a predominantly black upper with a vibrant blue sole unit. The sole is also split into three sections and features a large cutaway right in the middle. Given the athletic look of this shoe, we wouldn't be surprised if this was a sample pair of YZY D ROSE shoe we've heard about.
Right now, this is the first image of this new Kanye West sneaker. Given how little information there is about the shoe, we're going to have to sit tight on this one. Check out the images below and let us know if you'd cop this next Yeezy sneaker.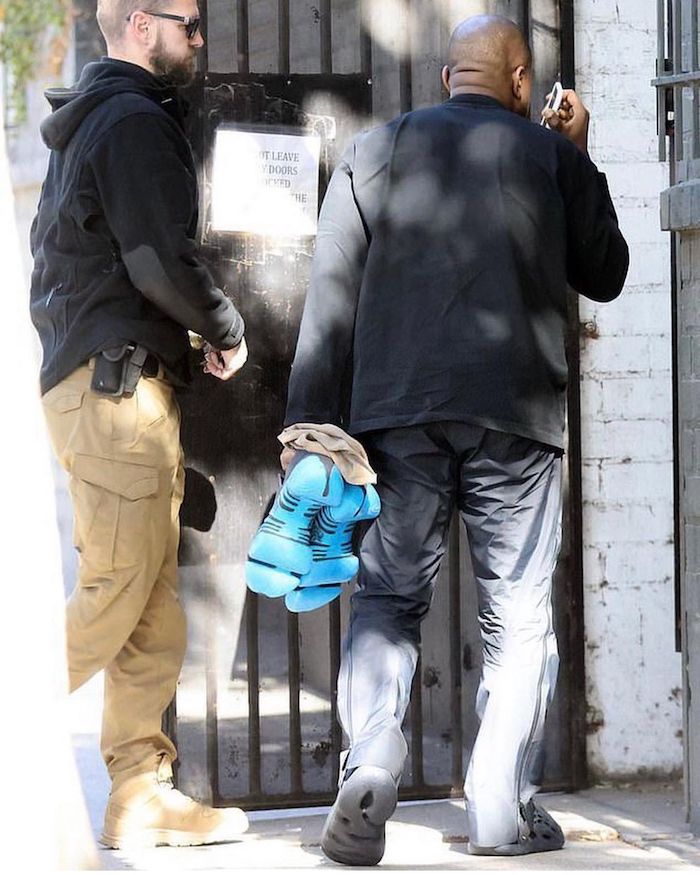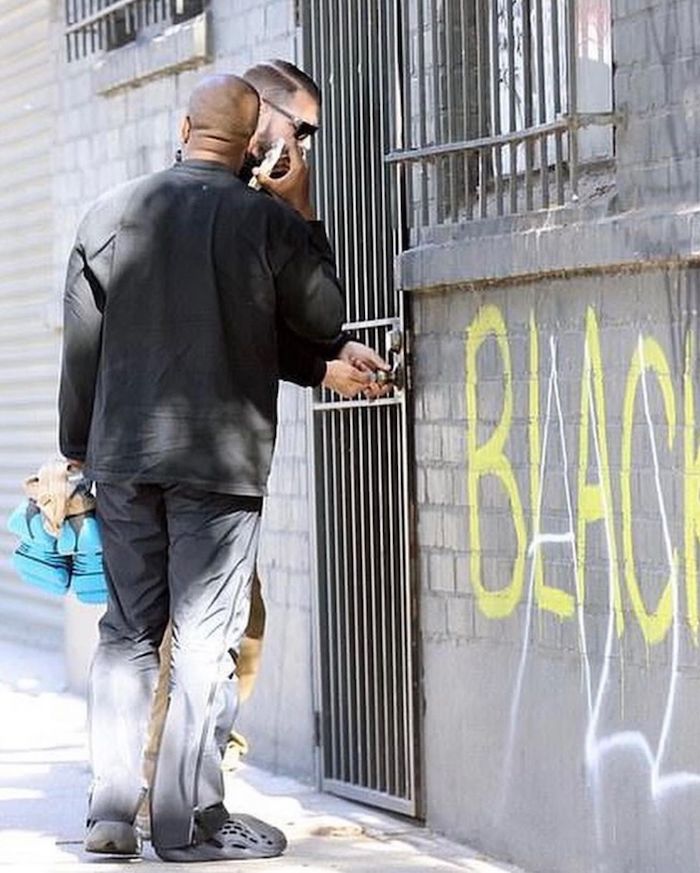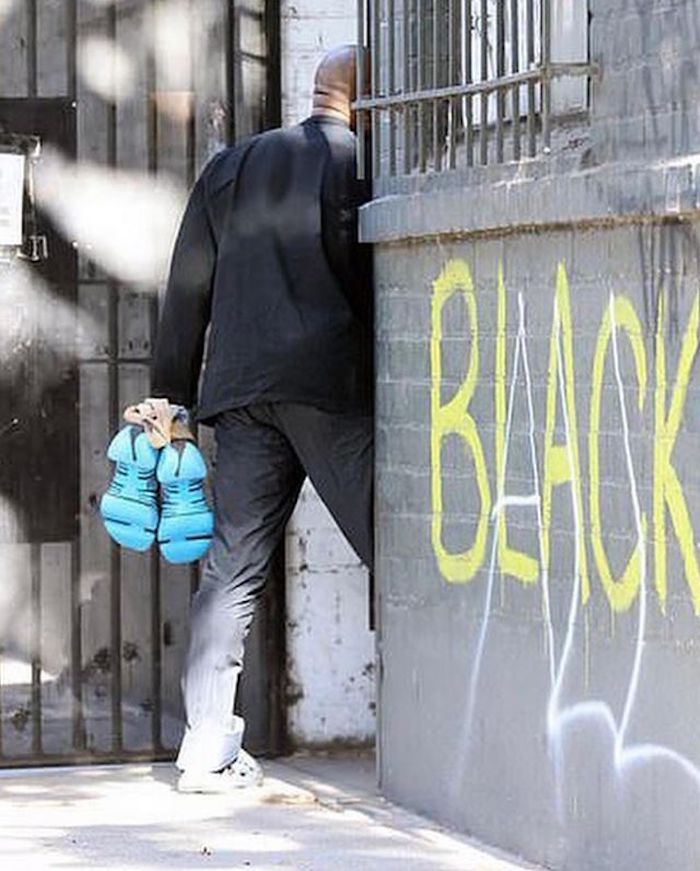 Image Source: hypeneverdies