Supreme SS20 may have only just been announced but fans are already getting excited about what's to come. Continuing with the brands idea of wild accessories, Supreme has partnered with a whole host of big names. Supreme has a Mac Tools tool chest coming out, a BMX with S&M Bikes and a portable turntable with Numark. However, one name that caught the attention of many was none other than Oreo.
Some hardcore fans may have been dreaming they could eat a box logo T-shirt, it has now become a reality. Featuring two red biscuits and a white filling, the Supreme Oreo is already making fans hungry. Each biscuit features a box logo printed on the top, a slick addition. Rumoured to drop at some point this season, Supreme's Oreo is going to be one of the biggest product drops of the year. Thanks to the world of online leaks, we now have a closer look at the packaging that these treats will come in.
As expected, Supreme's red and white adorns the label. Three Oreos will be in one pack, each contained within a large box logo wrapper. Supreme logos can be spotted on the side of the wrapper too, just in case you needed reminding of who made these hyped biscuits.
With an estimated retail price of £6/€8, these are going to be a tough cop. Even tougher if you plan on not eating them.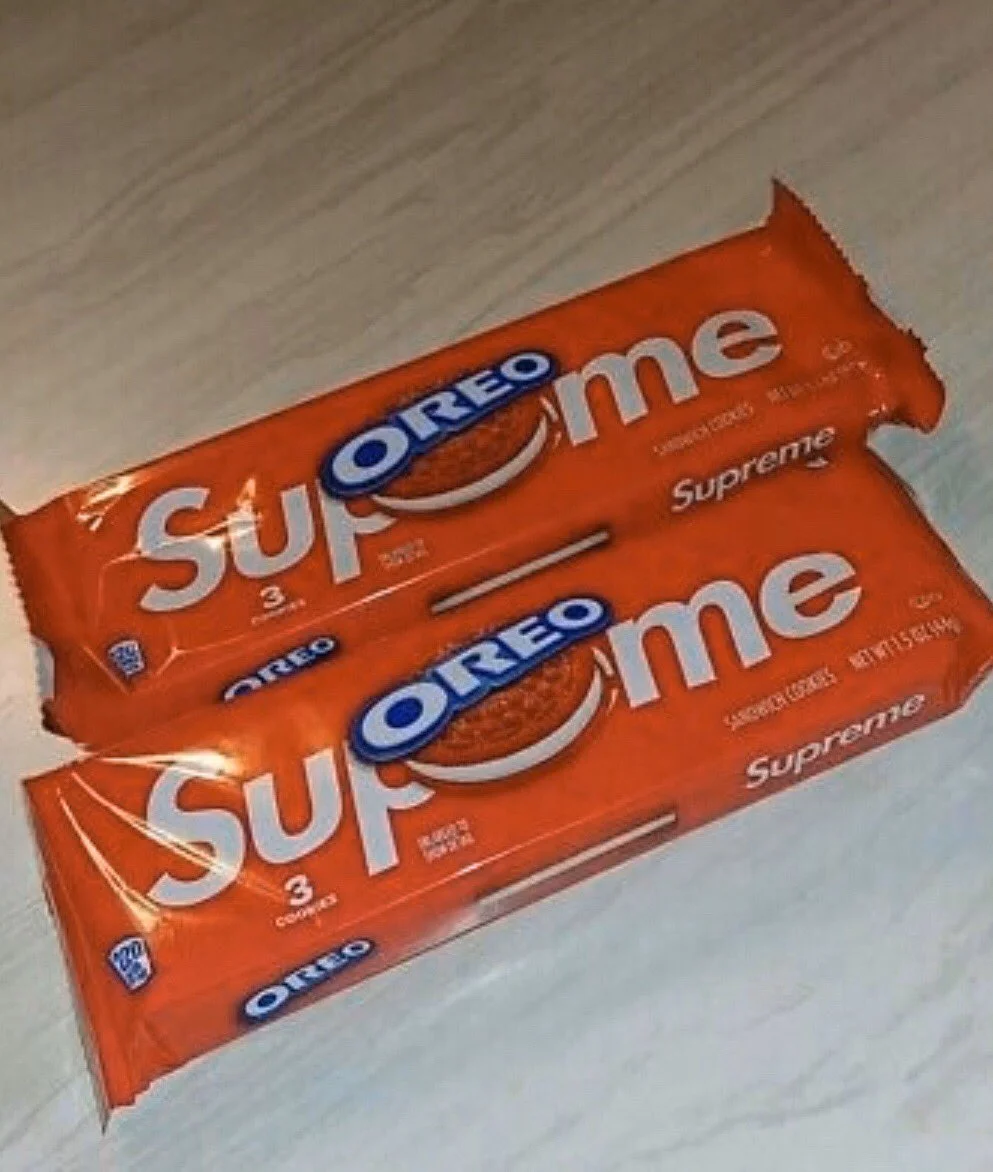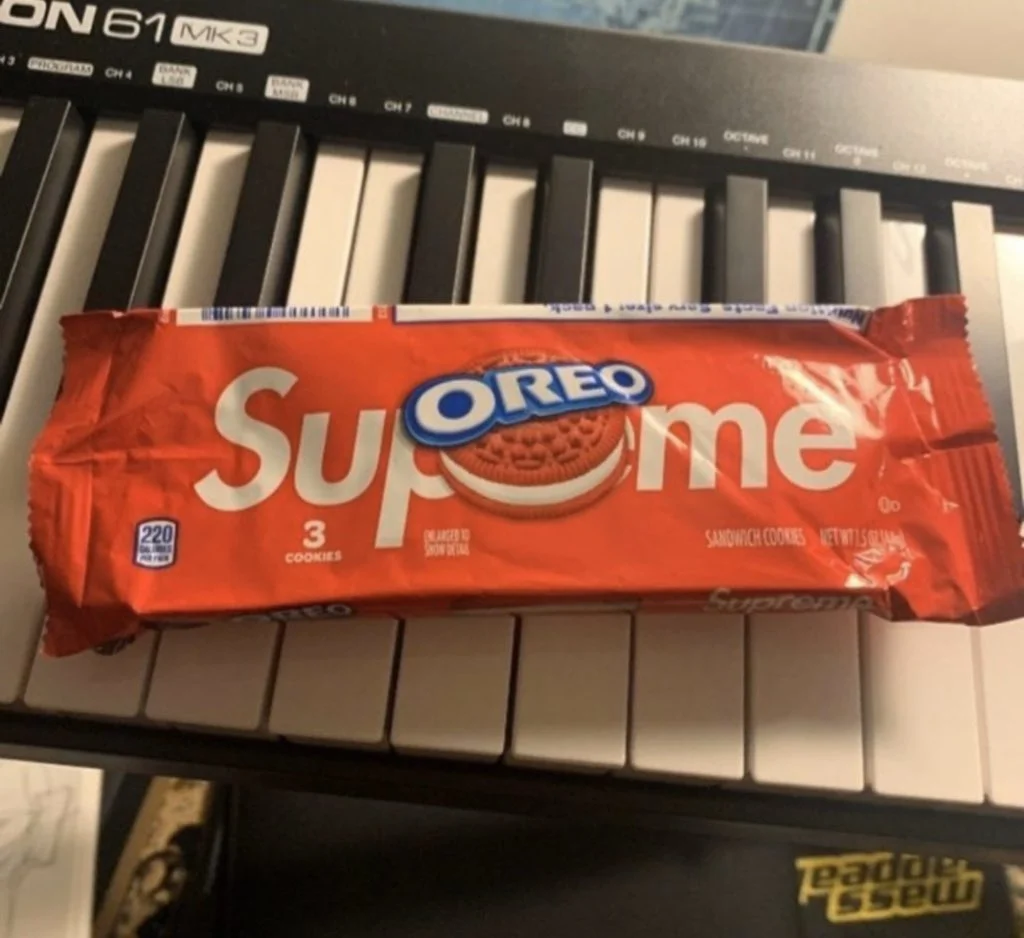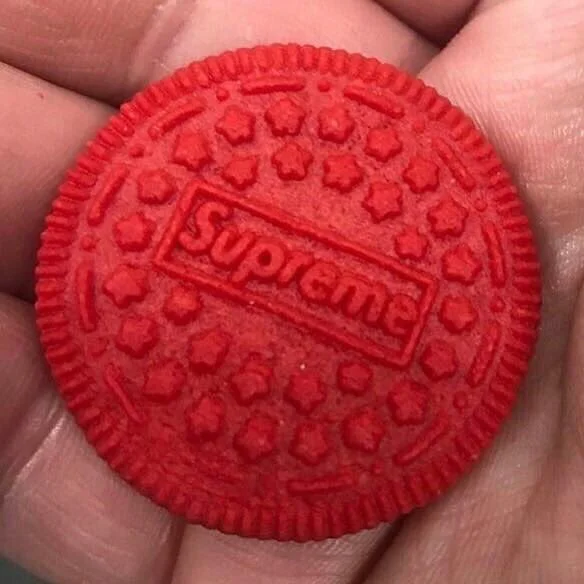 Image Source: Modern Notoriety/Twitter