We may only be three days into the new decade but we have already seen some big announcements in the world of fashion. Gucci has revealed that it will be partnering with Disney to celebrate the Year of the Rat; the upcoming Chinese New Year animal. Though it may seem a very strange partnership, to say the least, it will definitely be one of this year's most playful collections.
Using Disney's signature Mickey Mouse motif across a number of classic Gucci pieces, the collection is brought alive through carefully colour coordinated knits and simple edits to already popular items. The iconic interlocked G logo is paired with a Mickey Mouse graphic to add a sense of childish wonder. This combination of graphics can be found across items such as caps, bucket hats, rucksacks, handbags and even Gucci's chic Grip Watch.
The strongest pieces from the collection are arguably the cardigans; seamlessly blending bright colours with the two global brands logos to create a statement piece without the seriousness of high fashion. Gucci has even draped its chunky Rhython sneaker with a large Mickey Mouse graphic, ensuring that even the sneakers are given a touch of Disney.
Other notable items include the Gucci x Mickey Mouse bracelet; a luxury item that is given a childish sense of wonder. One of the most popular in Gucci's recent history, since Alessandro Michele took over in 2015, has been its large graphic hoodie and T-shirt. Well, thanks to the year of the rat, we have a version which features a large Mickey Mouse graphic hanging over the top.
What are your thoughts on this latest fashion collab?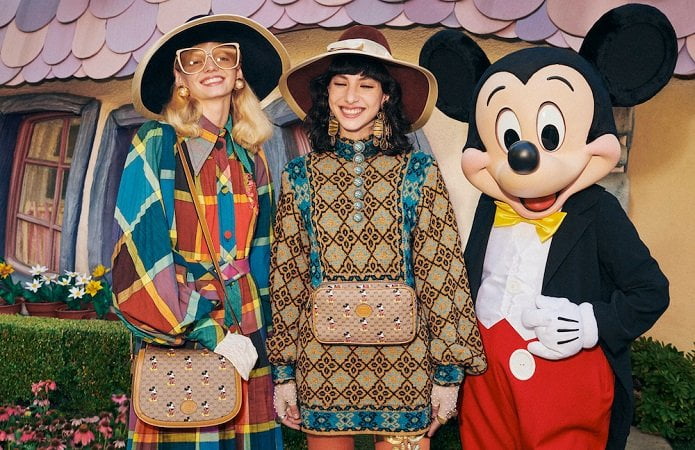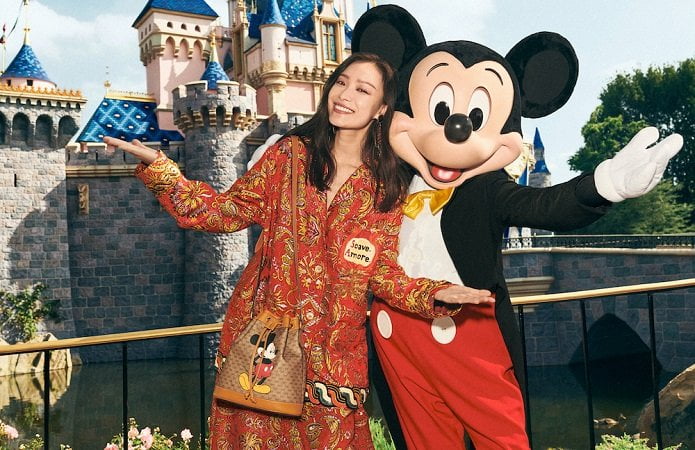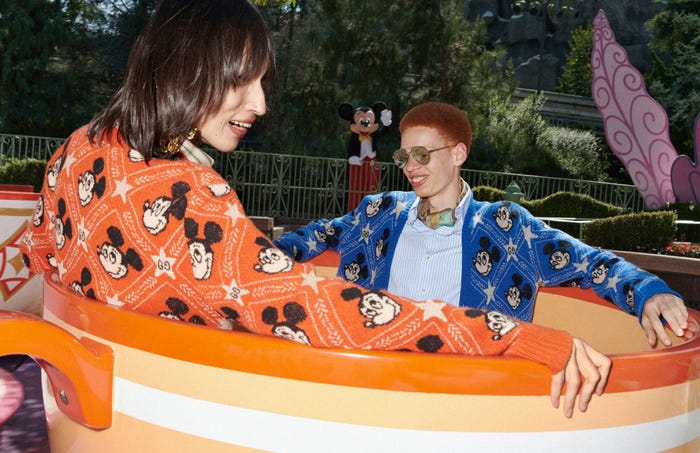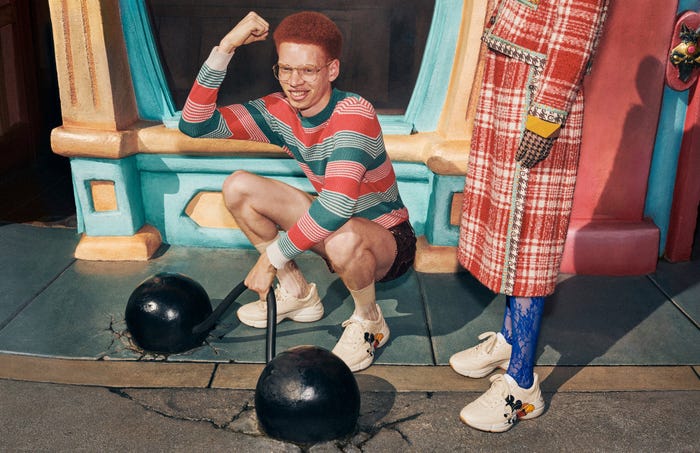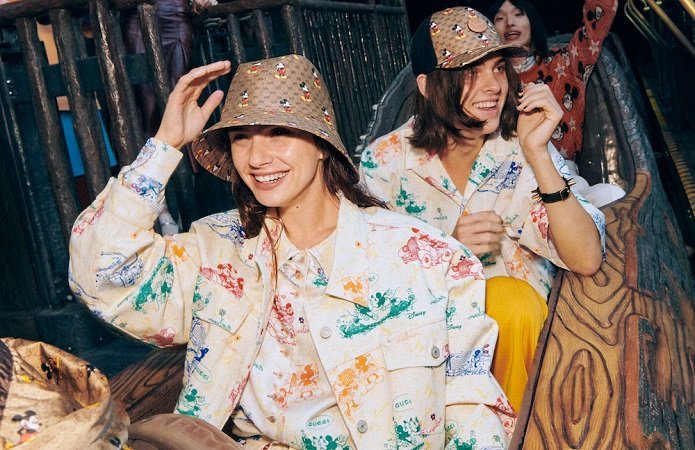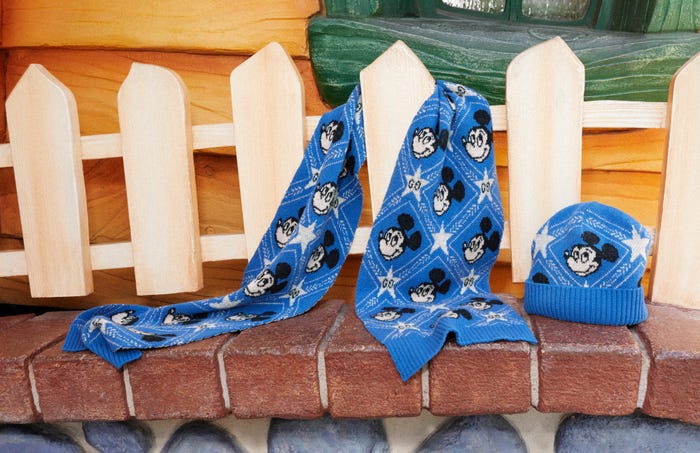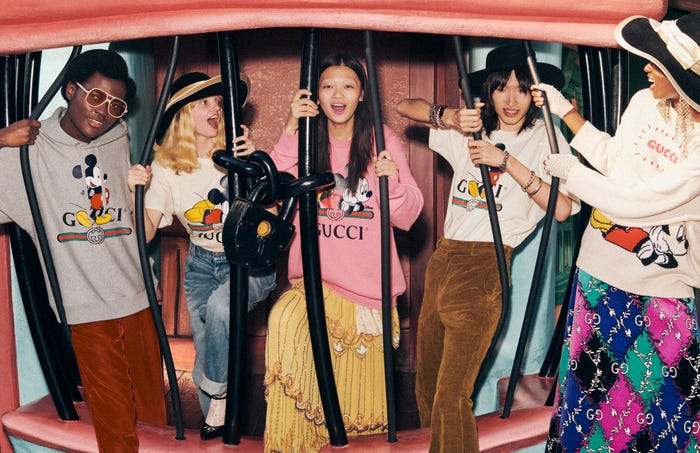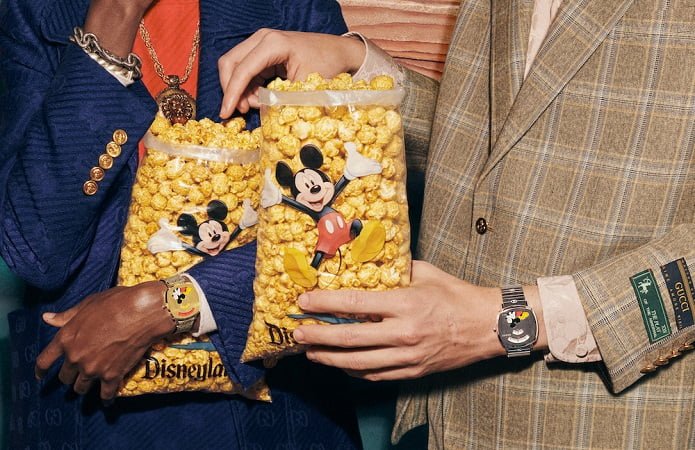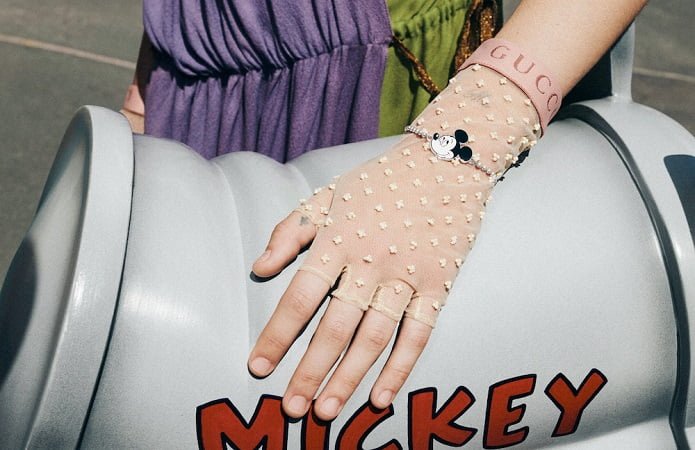 Image Source: Gucci