We're back with another instalment of 5Qs and 5As; the interview series where we sit down with Team KLEKT members to find out more about them. Today, we're sitting down with Marion aka @marionpocasneakers. As a self-confessed sneaker addict, Marion has been collecting for just over a decade, amassing quite the collection in that time. From hyperstrikes to samples and OGs to new school heat, Marion knows a thing or two about the sneaker game.
Today, we're going to be finding out a little bit more about Marion, her interests and just what got her into sneakers. We'll also be finding out just how many pairs she's got, what her grails are and what her top five sneakers are. Without further delay, this is 5Qs and 5As with @marionpocasneakers!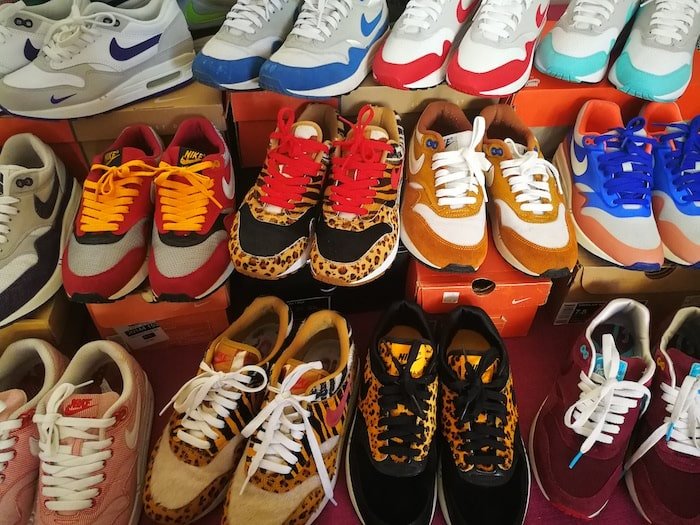 Hey, it's great to have you here. Can you please introduce yourself?
Hi, thanks for chatting with me. My name is Marion but my nickname is Poca. I'm 35 years old and I live near Paris. I am a therapist and have been doing this for more than 10 years – which is when I started collecting sneakers, buying my very first pair with my first pay cheque.
Before 2009, I would only usually buy sneakers if they were sale, or maybe as a birthday or Christmas gift. When I was younger, I played a lot of sport, so would only really wear sneakers when at practice or jogging. Of course, I'd also wear sneakers outside of sports with jeans or dresses etc. Now, I am lucky enough to wear sneakers everyday thanks to my job.
At work, nobody knows how many sneakers I have – something even I don't know anymore! I created an Instagram account to start sharing the sneakers I like and haven't looked back since.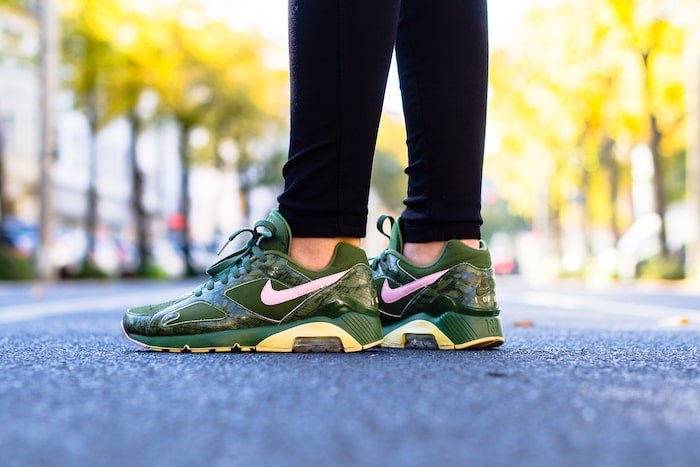 What are some of your favourite women's releases and are there any other women in the sneaker community you follow?
My favourite women's release of all time is the Air Jordan 7 WMNS "Mineral Blue" from 2011, I absolutely love this colourway. Another personal favourite is the Aleali May x Air Jordan 1 "Shadow". The simple colourway and corduroy work so well together. I love the Reebok Freestyle – it's a thinner silhouette that is very versatile, meaning it can be worn with everything. The "Colette" and "Wonder Woman" colourways are personal favourites.
The pictures in Instagram influence my choice of sneakers a lot. When I don't like a pair, I don't hesitate to say so, even if it is limited or hyped. I like to take a closer look at the materials, quality and comfort before deciding whether or not I like a pair.
I follow a lot women in the sneaker community! I really like these amazing ladies collections @shoenica; @britta_ruth920; @jentwice143; @lovetasha; @soletalking. …and of course, many others that I may have forgot to mention.
What's on your feet right now?
The Reebok Freestyle "Colette x Married to the Mob". I like the colourway and the quality of this pair a lot!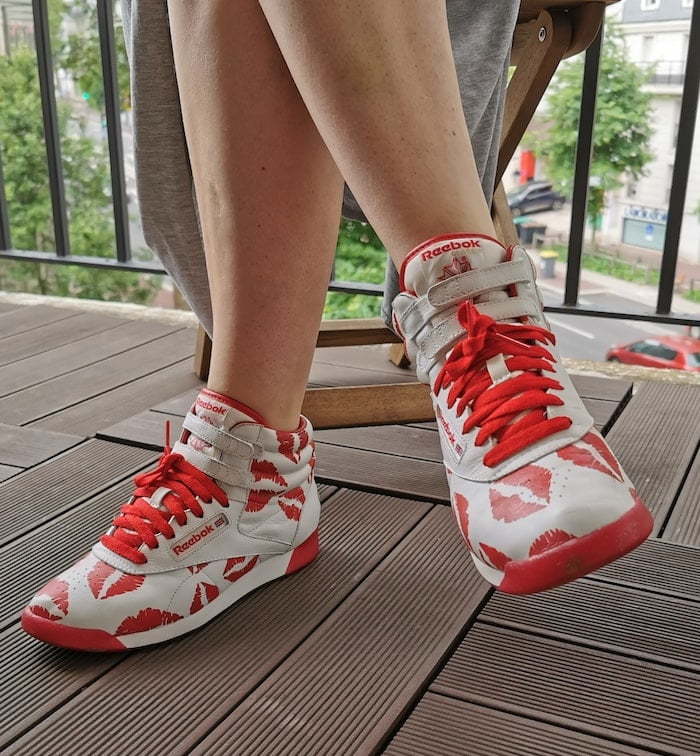 What is your holy grail and why?
My grail would be a pair of Parra x Nike Air Max 1 "Amsterdam". Unfortunately, they were never produced in my size so I would need a miracle straight from Nike to own a pair! My other quests for grails are the Patta x Nike Air Max 90 "Homegrown" Hyperstrike" because of the comfort and the wonderful materials used and the Patta x ASICS Gel-Lyte III "Amsterdam" F&F, for the beautiful colourway!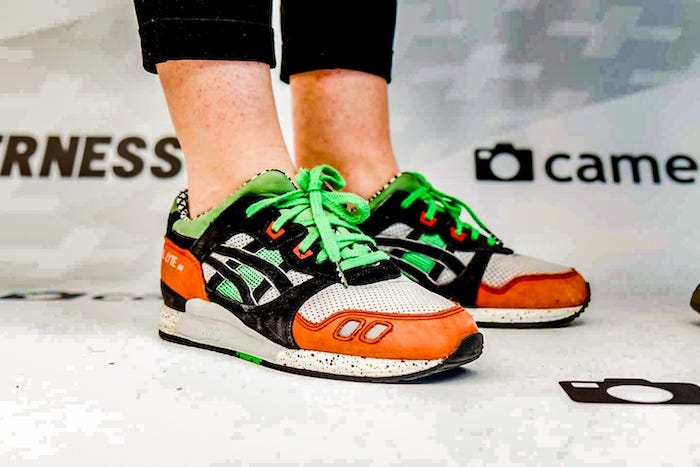 What are the top five pairs in your collection?
The top five pairs in my collection would be the:
Nike Air Force 1 Sample by Mark Smith
Nike Air Max 180 "Sole Collector Cowboy"
Patta x ASICS Gel-Lyte III "Amsterdam"
Reebok Freestyle "Wonder Woman"
Nike Air Footscape "Woven HTM Brown"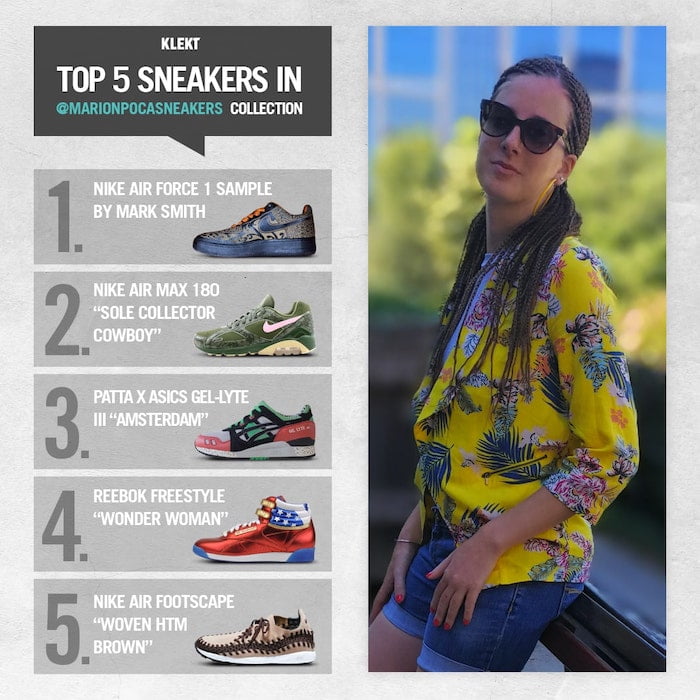 Make sure you follow Marion on Instagram!