When the first images of Baby Yoda appeared it's safe to say that the world went into meltdown. Though there is some debate on whether or not it is Baby Yoda (it isn't), the character has won the hearts and minds of many all over the world. Now, Japanese streetwear Behemoth BAPE is working together with LucasFilm to create arguably the cutest BAPE collection of all time.
Three T-shirt styles use graphics of the hit Disney series characters in the form of both Baby Yoda and The Mandalorian himself. Accompanied by BAPE's BABY MILO graphic, the T-shirts are a playful twist on the classic logo, offering both Star Wars and BAPE fans the chance to cop a future classic collaboration tee. Coming in both black and white, the three T-shirt styles feature variations of the graphics.
Keeping things simple is a co-branded T-shirt which features both instantly recognisable logos to the left of the chest. On the back, Baby Yoda and The Mandalorian are sat side by side with a large Star Wars logo underneath. An APE HEAD logo is stitched onto the left arm, finishing the tee off nicely.
For those looking for a more eye-catching tee, BAPE has got just the answer. A large graphic application on the front features all three characters stood next to each other. Just in case there was any question on who the collaboration was with, a large Star Wars logo can be found underneath them. Co-branded logos appear on the right arm, with the signature APE HEAD tag sewn on the left.
The final option sees Baby Yoda and The Mandalorian on one side and BABY MILO on the other. Using a large graphic application on the front, this T-shirt is certainly going to stand out. The familiar Star Wars logo underlines the characters.
You can expect the BAPE x The Mandalorian collab to drop February 29th.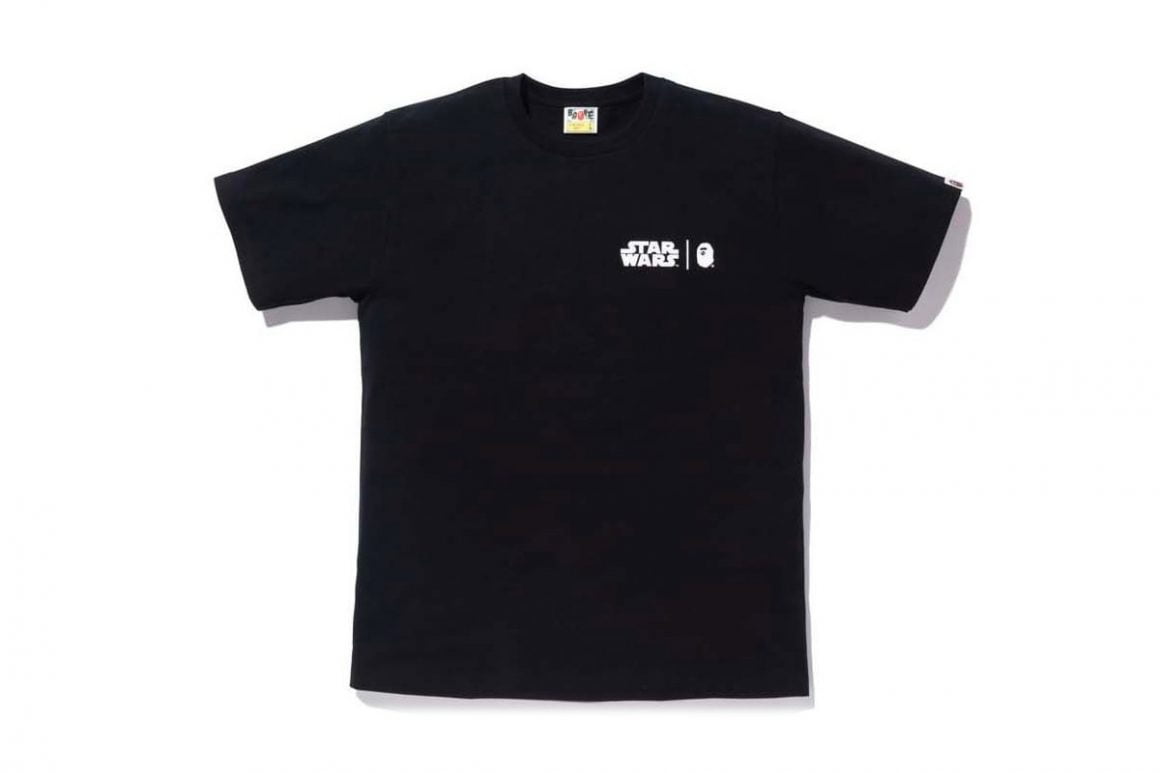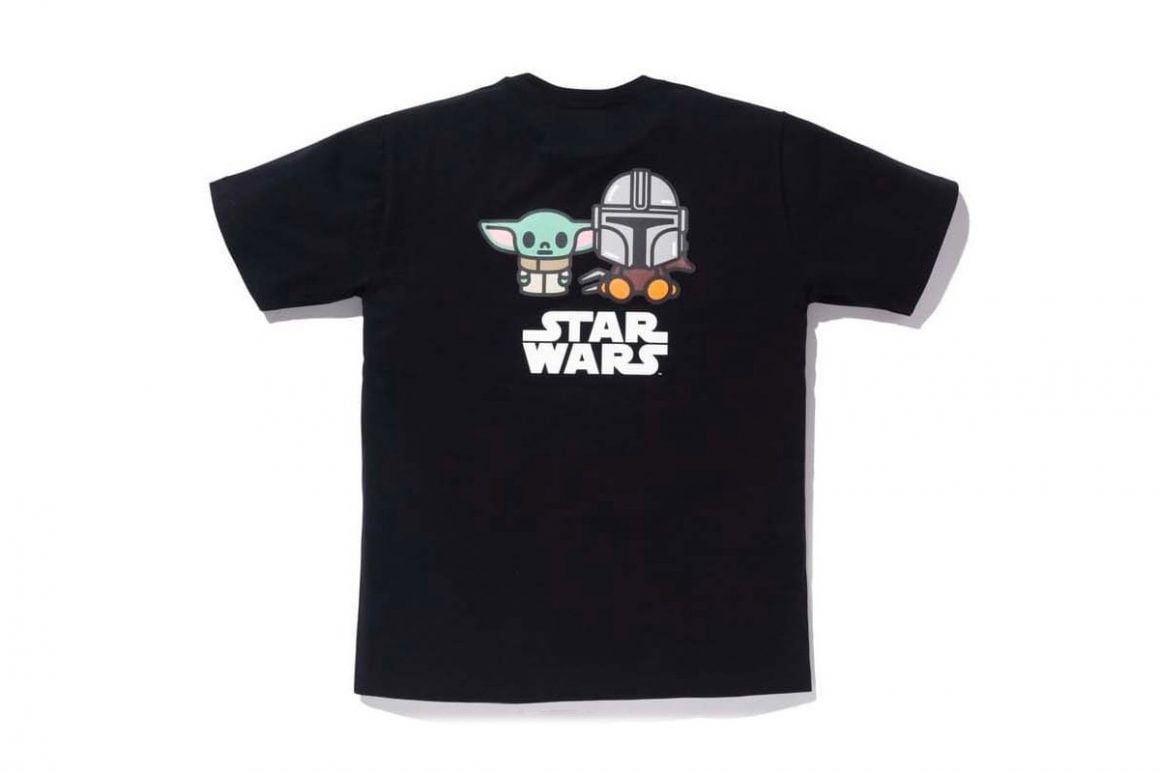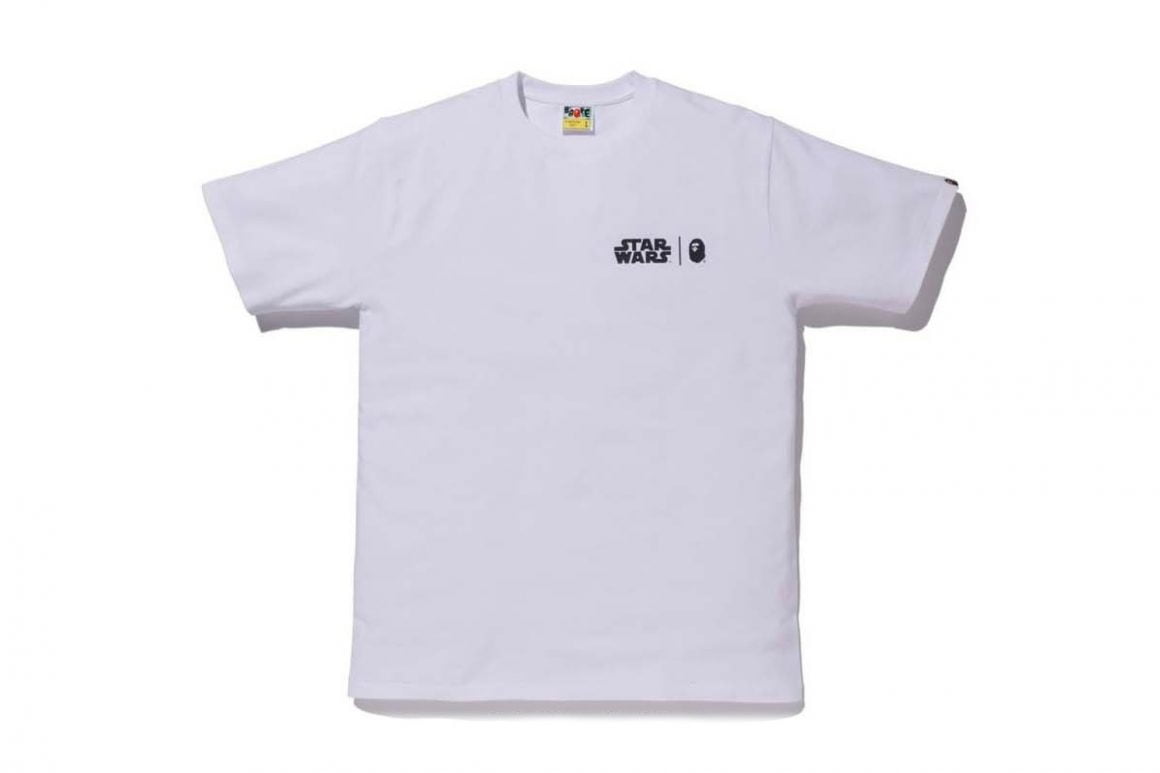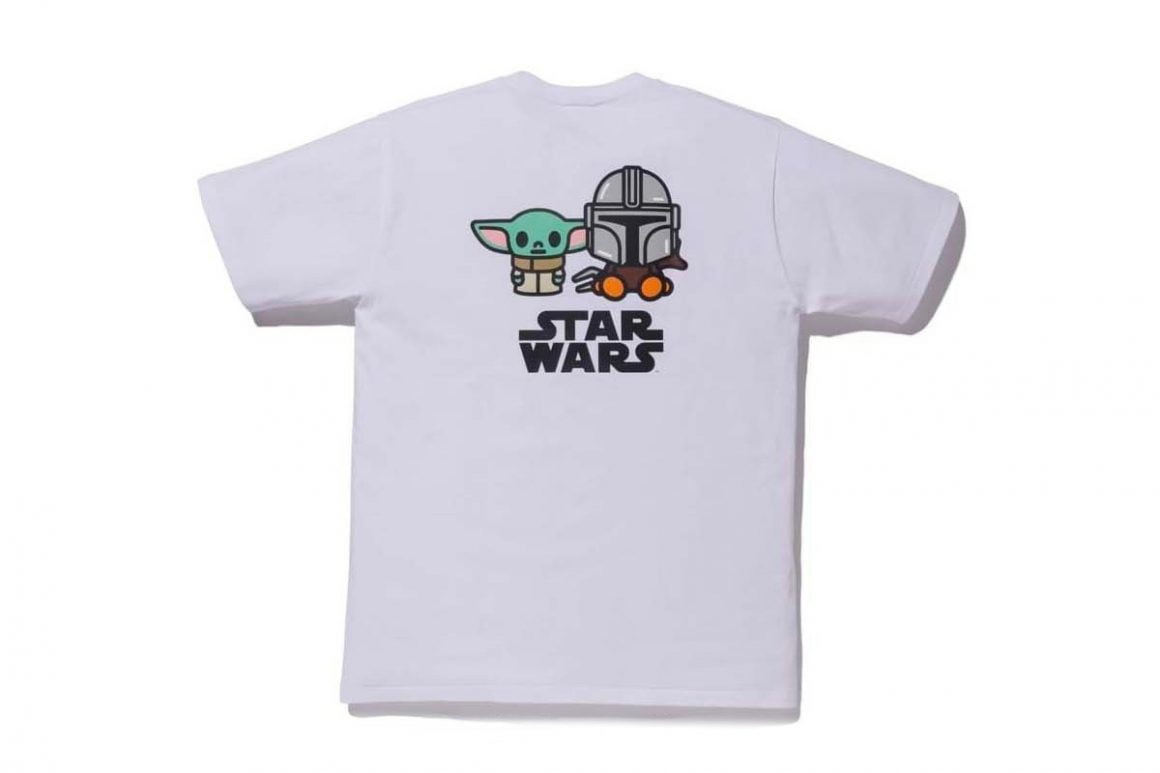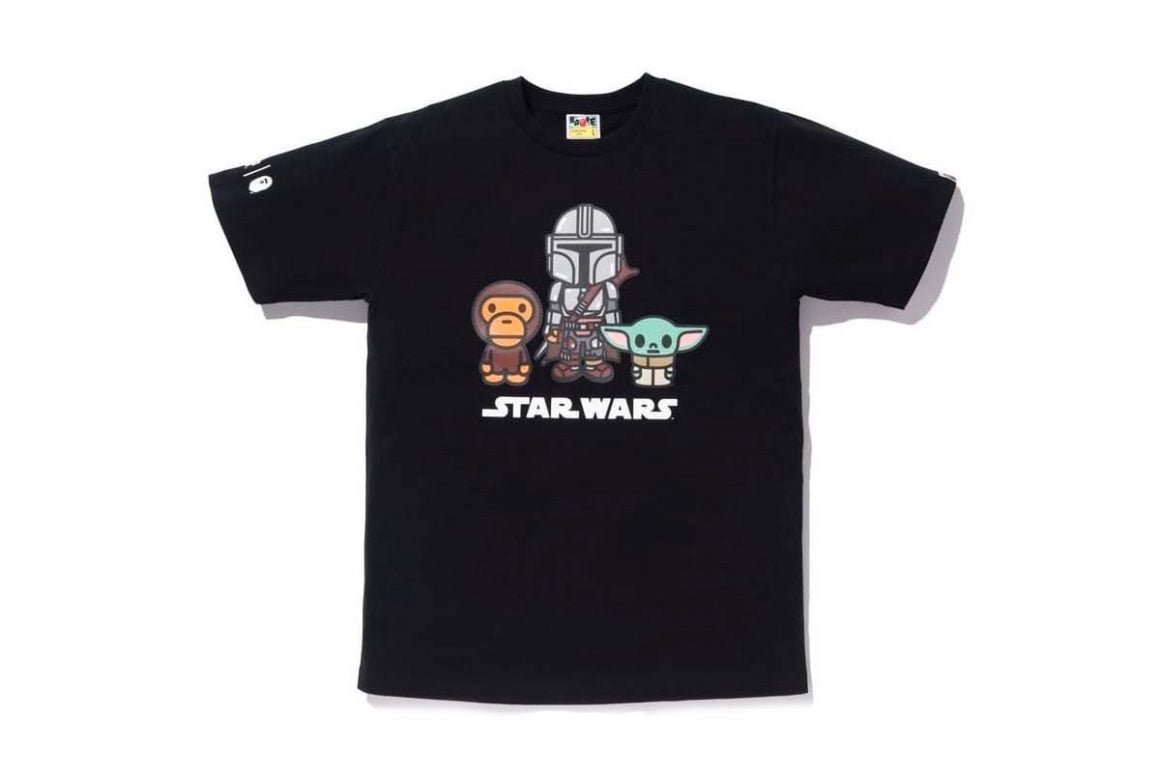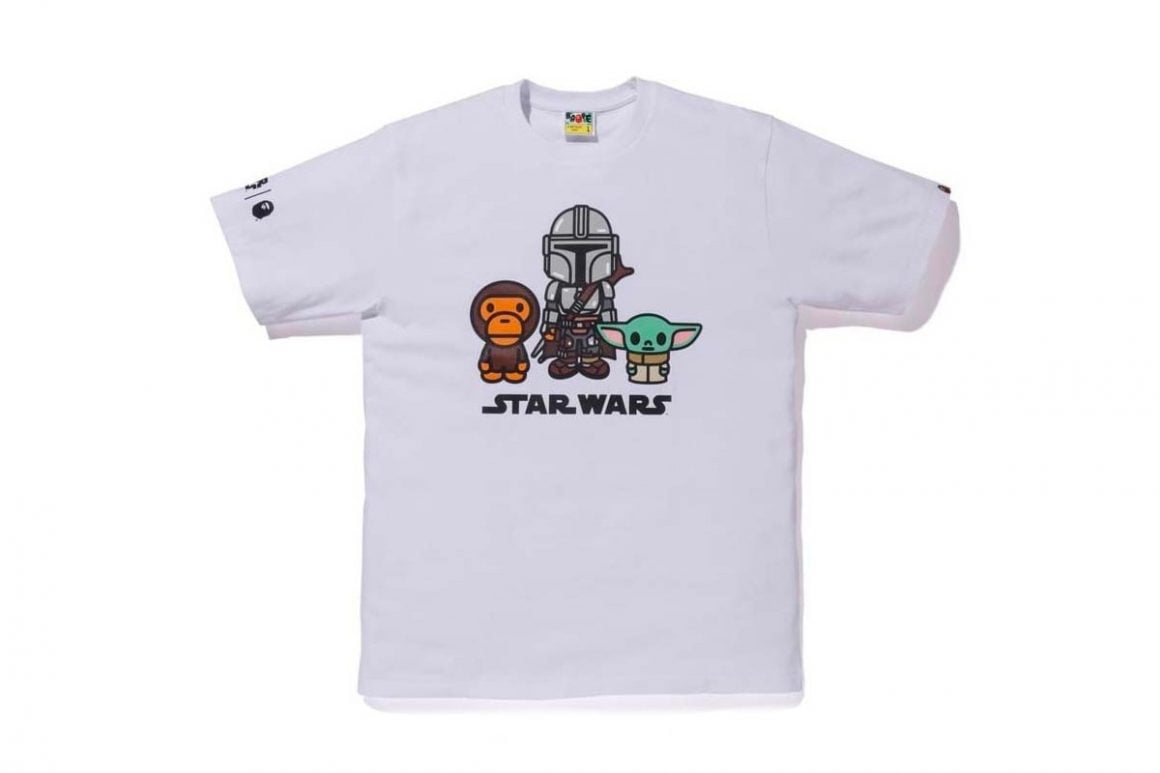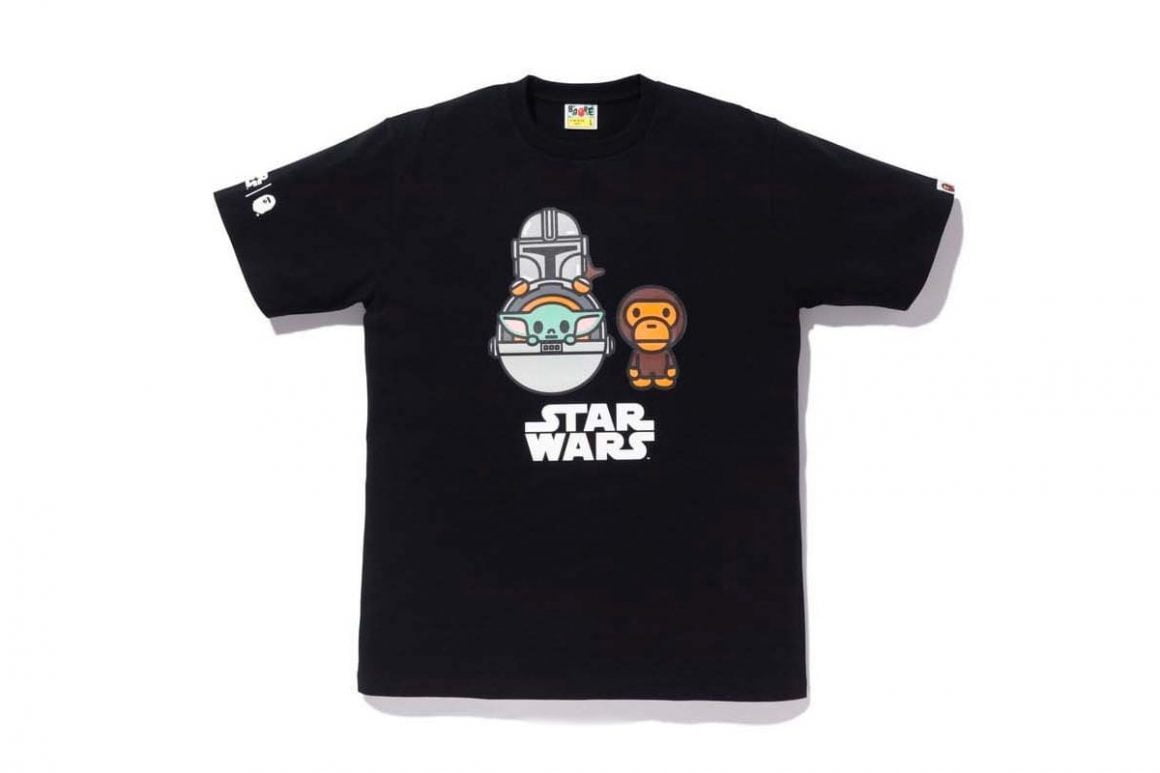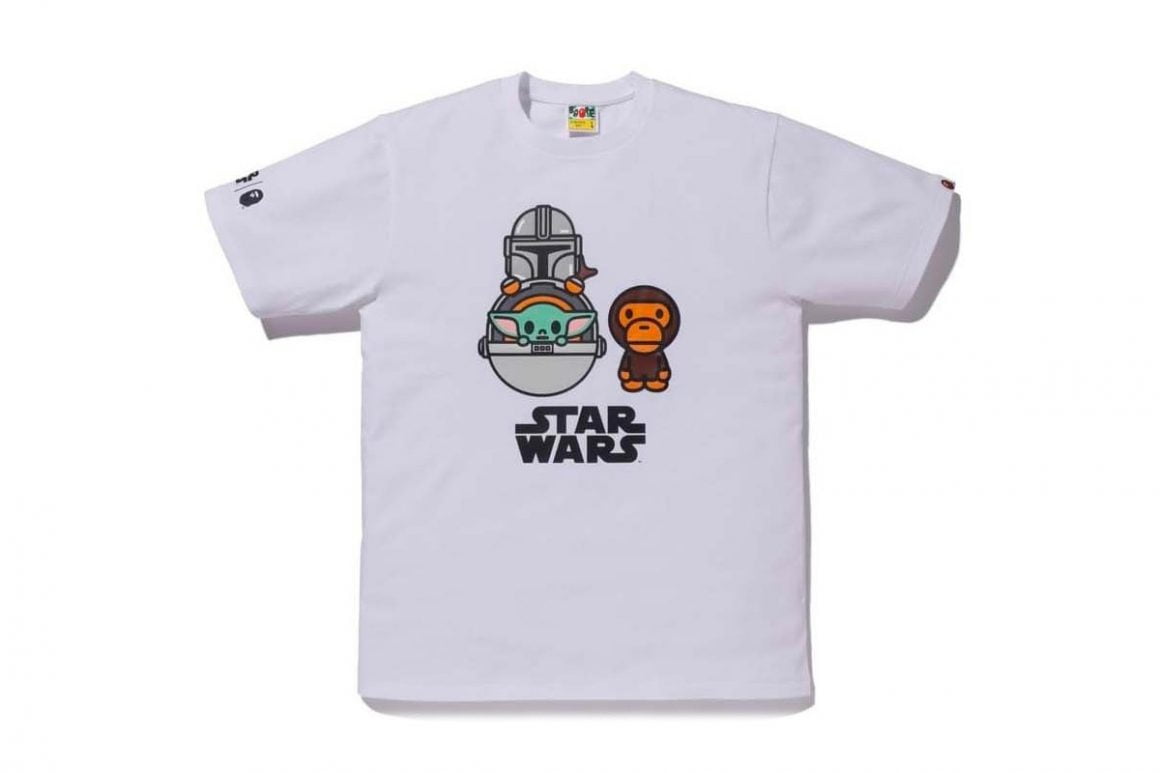 Image Source: BAPE