For the latest instalment of our 5Qs and 5As interview series, we're sitting down with arguably the biggest adidas collector in Europe. Located in Germany and a die-hard fan of the brand with the three stripes, Tobi, aka @hypetobs, has shown his love for adidas time and time again. Having only started collecting around 2016, Tobi has amassed a sizeable collection of adidas that almost any sneakerhead would be jealous of, and we're not just talking Yeezys.
It's always refreshing to come across a collector who loves a brand so much that they stick solely too it. Whilst you're not likely to find any Air Max or Air Jordans in Tobi's collection, you will certainly find some rare adidas heat that far beats a GR pair of Nikes. Check out the interview below to find out a little bit more about Tobi, his rare pairs and why his love for adidas runs so deep. Also, make sure you give Tobi a follow on Instagram as his followers will have exclusive access to a promo with him this weekend.
Hey Tobi, it's great to have you here. Can you please introduce yourself?
Hey fam! My name is Tobi, but some people call me Tobs or Tobsn because of my Instagram name. I live in a smaller town in Bavaria, Germany and work as a COO and web developer of a digital agency.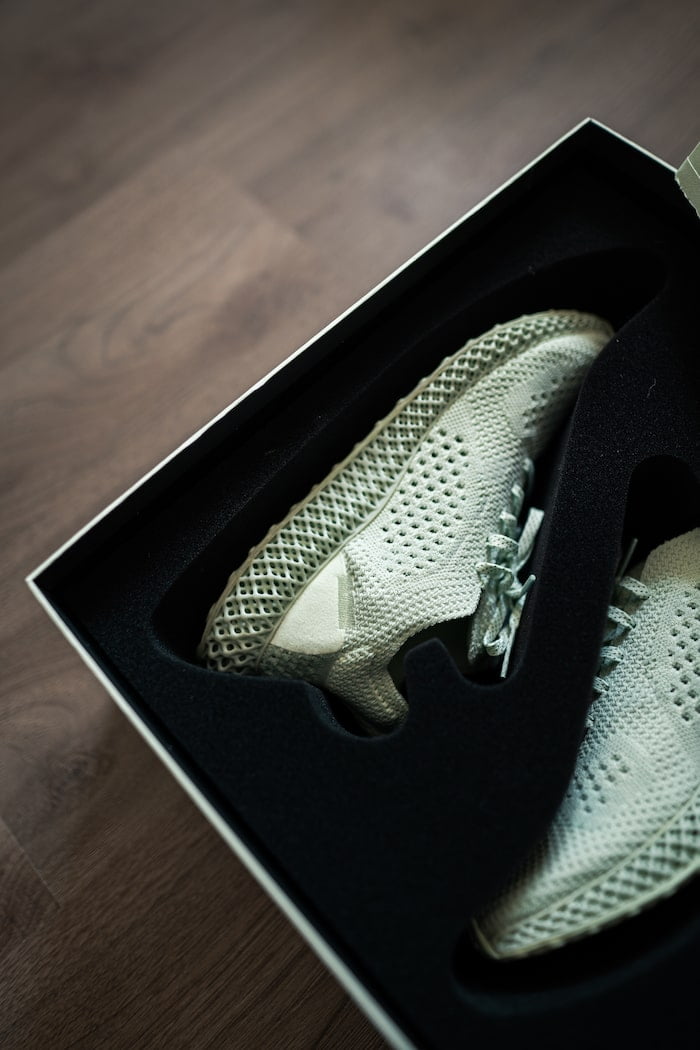 When did you start collecting sneakers?
Well, it all must have started around four or five years ago. Of course, I started wearing sneakers as a teenager but I started buying more shoes when I got a pair of adidas ZX Flux Xeno from @willy. I would say I really started collecting sneakers with the adidas Yeezy Boost 350 "Pirate Black" after I managed to get through the queue and bought a pair in my size.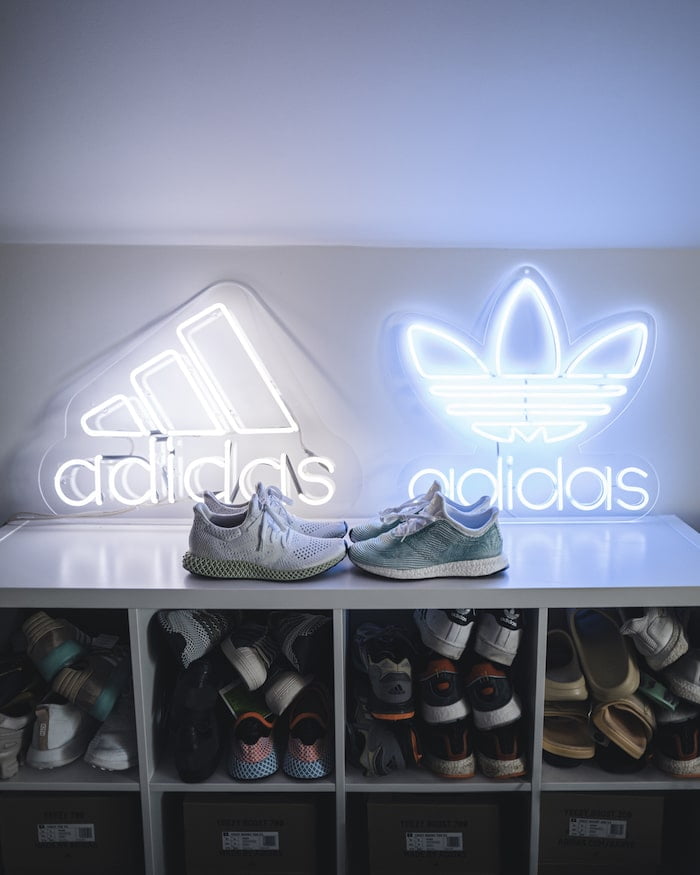 By checking your collection, we've seen a huge number of adidas pairs. Why is there such a big love for adidas and is it true you have an adidas tattoo?!
I think I love adidas because it's not too far away from home. Herzogenaurach, the city where adidas started and has their HQ, is also in Bavaria, so I started to travel there, visit the headquarters and shop in the outlet. And yes, it is true I have an adidas tattoo. I wanted to show everyone that I really love adidas so I got the tattoo to prove it and I don't regret it at all!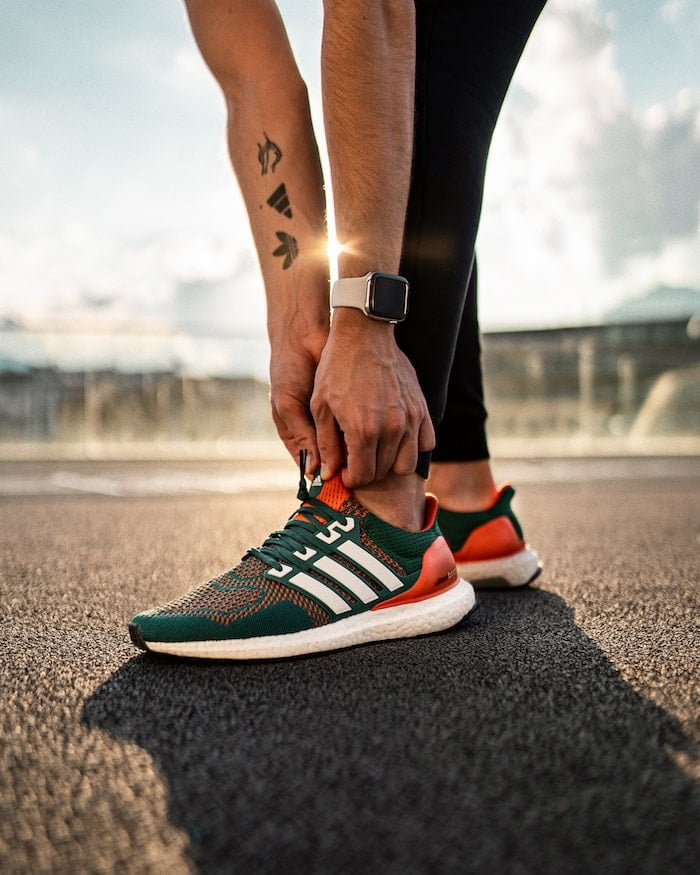 What is the most you have spent on a pair of sneakers?
When I started to go after my grails, I set myself a limit. This limit is at €1500 for a pair of shoes which is actually already ridiculous. I really save myself from spending too much money on things I don't need and want to invest it into my sneakers. I searched for quite a long time to find the Parley x adidas Ultra BOOST Parley F&F pair. My friends (especially Seb) helped me to find a pair and I said: "it's now or never!"
For me, this pair is simply amazing. Being limited to just 50 pairs worldwide and the fact that this was one of the first pairs with the Parley plastic in the upper is just amazing. I will never let this pair go again!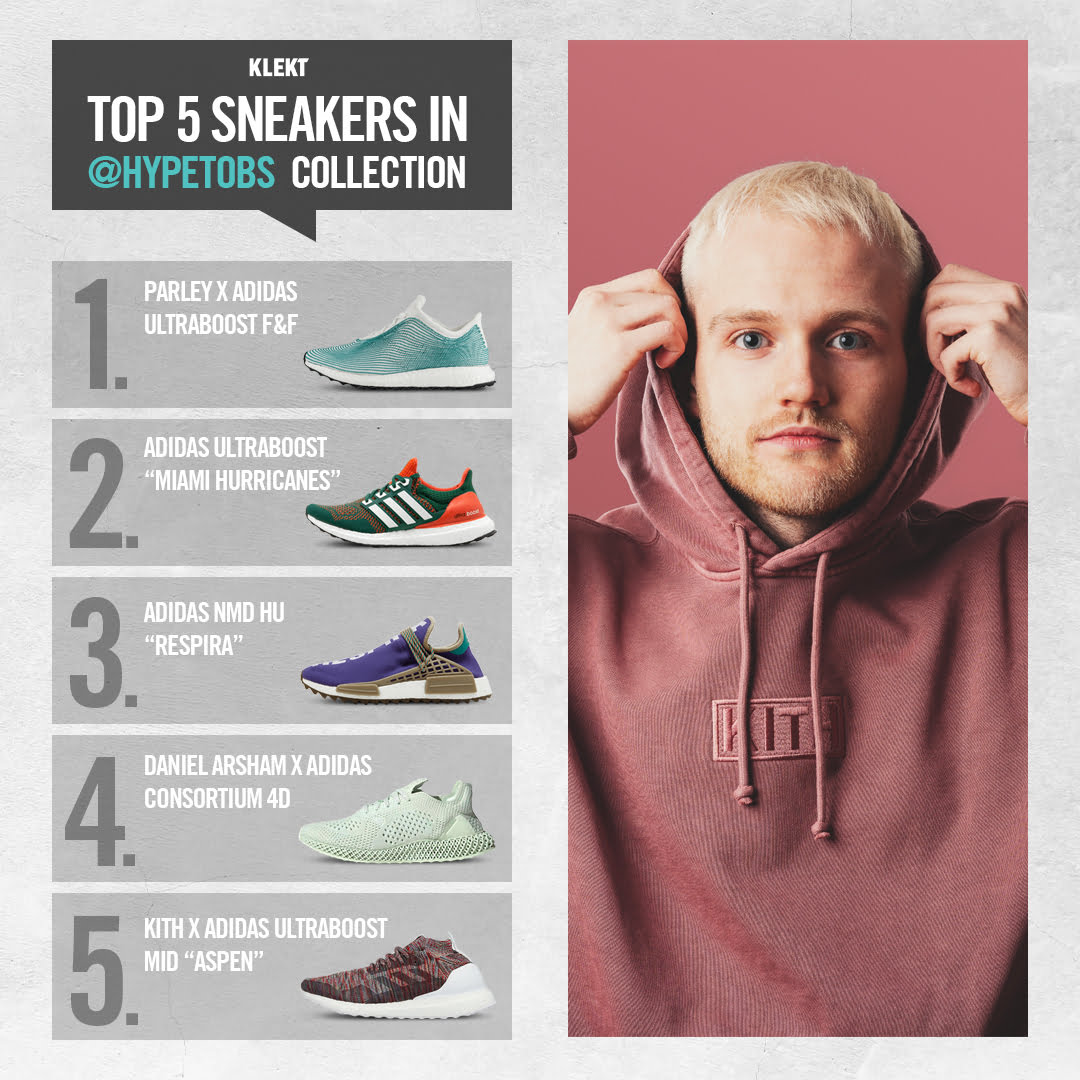 So, Tobi, can you name us your top five pairs in your collection?
It's not that easy but here we go!
Parley x adidas UltraBOOST F&F
adidas UltraBOOST "Miami Hurricanes"
adidas NMD Hu "Respira" F&F
Daniel Arsham x adidas Consortium 4D
Kith x adidas UltraBOOST Mid "Aspen"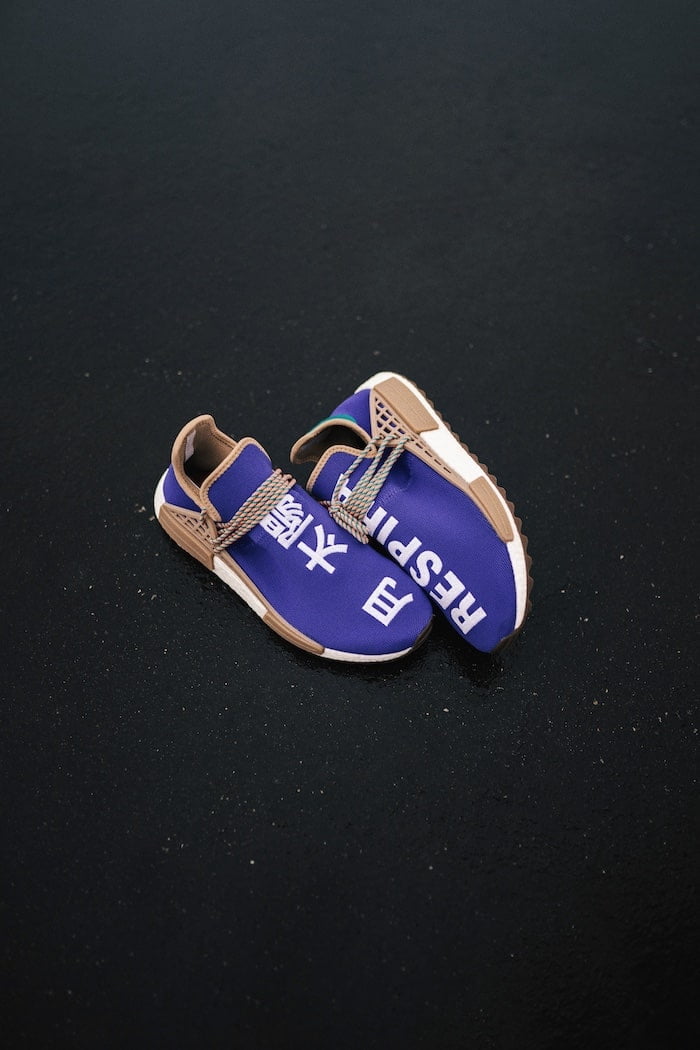 Make sure you follow Tobi on Instagram for an exclusive promo!