In the sneaker world, there are collectors and there are collectors. There are OGs who were there at the very beginning, getting themselves heavily involved in the culture from day one. In an era surrounded by limited releases, celebrity collaborations and constant raffles, those original collectors remember a very different time for sneakers. For today's interview, we are privileged to be talking to one of those collectors: @superllalla.
Born and raised in Paris, France, Lalla was surrounded by sneaker culture from an early age. In 2016, Lalla was named as one of Nike's Masters of Air; a title that elevates her to the very top of the Air Max community. Her passion and commitment to collecting Air Max have seen her involved in the sneaker world for almost 30 years. Today, we'll be learning more about Lalla, her favourite pairs, her early memories of Air and where she thinks the industry is today.
Can you please introduce yourself?
My name is Lalla aka @superllalla and I was born and raised in Paris, France but have Moroccan origins. I have been teaching English as a foreign language to French kids in Paris high schools and its suburbs for the past 12 years and I absolutely love my job.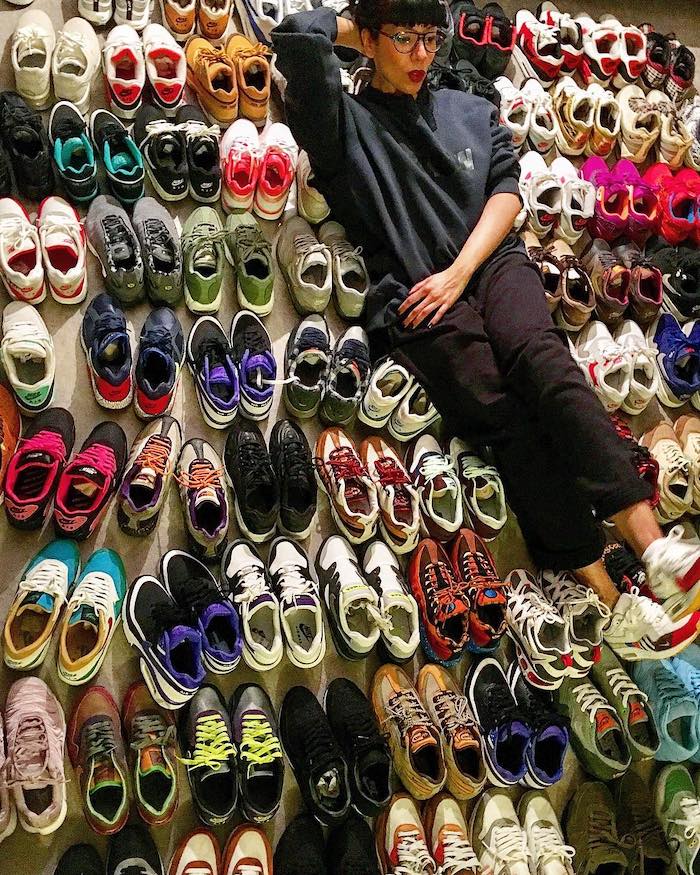 How long have you been collecting sneakers?
I have been collecting kicks, or at least became interested in the culture, since I was about 11 years old. It all started in Junior High school so about 1991. I was not a "collector" so to speak, but I was really interested in shoes from an early age. I started researching shoes and finding out as much as I could about them.
When you are young you would buy a pair of shoes and wear them until you got a new pair of shoes the following year. Instead of replacing them, I liked them so much that I started to keep them; that's how it all started. I've been collecting for almost 30 years now and I can safely say I only wear sneakers. I went through a crazy surgery on my feet which means that I became very picky about what was comfortable for me. My love for kicks is deeply intense but also complex.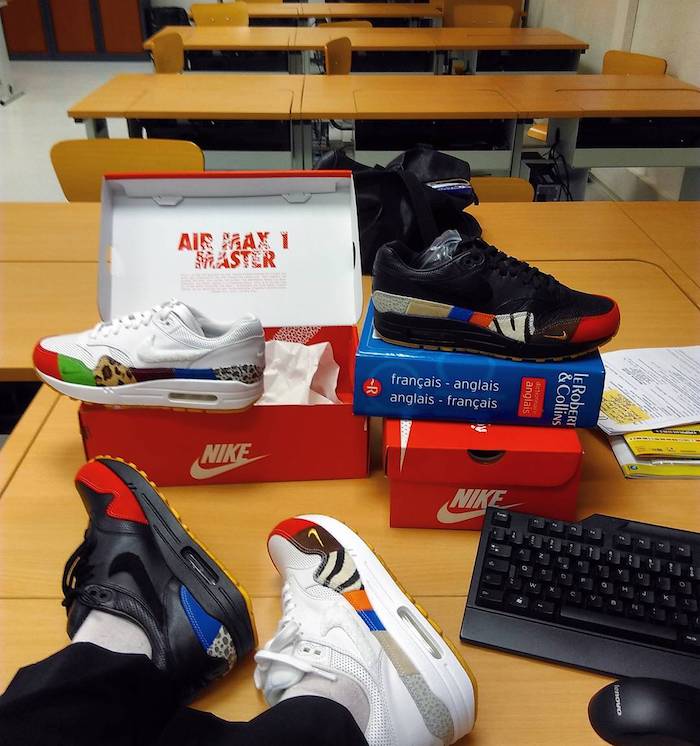 When were you first introduced to Air Max?
Well, my parents were always very into clothes, shoes and style in general. We may not have been the richest family, but it was always very important to my mom that we looked good at school. Consequently, we would spend almost every weekend shopping in the neighbourhood for what was hot at the time and finding kicks was definitely a part of those trips.
Junior High was where it really all began though. The Reebok Freestyle had just come and hit the playground big time. All the girls at school were rocking them! Then the Reebok Classic came out and became an instant hit among the kids as well. All of these styles came just before one of my best friends walked in wearing one of the craziest looking pairs of shoes I had ever seen: the Nike Air Max Big Window (BW).
I can still picture her standing in front of my school leaning against the little fence. It was the most incredible thing I had laid my eyes on and I was not the only one: we were all amazed! We just wanted to touch the shoes and asked childish questions like "What is this big bubble for? Is the bubble strong enough for you to jump in? What would happen if you pressed it too hard?" It was just crazy!
What was the first Air Max you remember wanting/owning?
That Nike BW!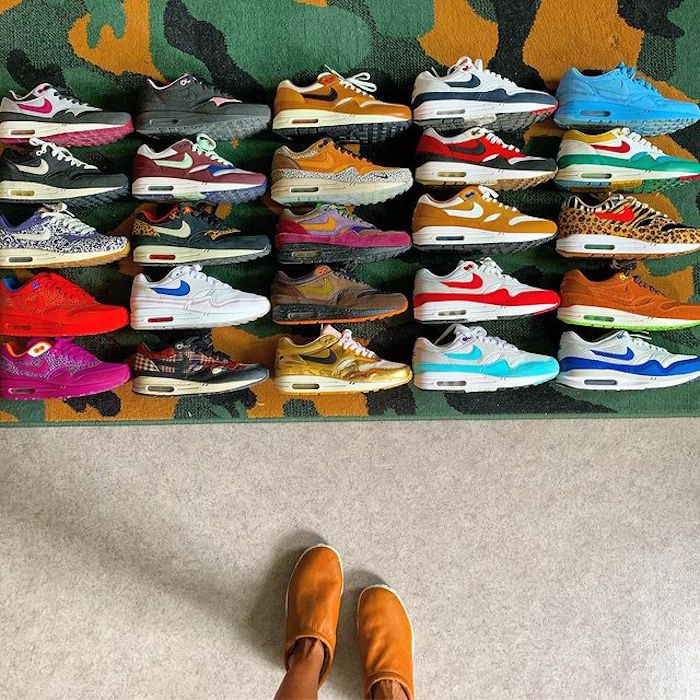 What are your top three Air Max shoes (colorways, collaborations etc)?
Oh, how I hate these questions! I don't have a top three or a top ten, but maybe a top 30. How can you pick just three pairs out of everything?! If you insist though, I will list three of my favourites. I've got pretty classic tastes and I am not really into big collaborations, limited editions or exclusive pairs etc.
For that reason, I would say that the Nike Air Max 1 "Crepe" from 2004, the Nike Air Max 1 "Sport Royal Blue" from 2003 and the Nike Air Max 1 "Grape" 2004. I have a way longer list than just these three though!
Do you feel like women are represented enough in the Air Max community?
It's funny, I've been getting this question a lot over the past few years so I guess that the game is changing in which gender has become a topic. I do think that women are being represented in the sneaker game and in Air Max. I can't speak for the sneaker game as a whole, but I would say that women are definitely being seen and heard in the community. At the same time, I don't see gender when I think of sneakers.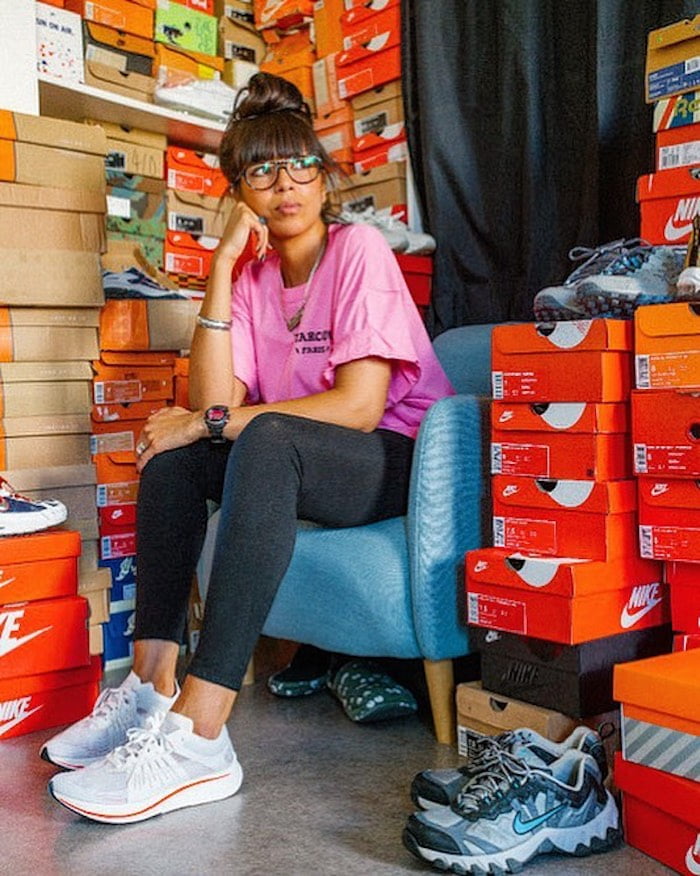 A basketball shoe, running shoe or trail shoe has no masculine or feminine aspects to it and I definitely don't buy into the colour blue being for boys and pink for girls. There is no such thing as a pair of sneakers for men or for women; to me, we're all the same and have similar tastes regardless of what gender we are. Are there more men in the sneaker industry? Definitely. Do I see it as a problem? Yes, for sure. Are more women into sneakers today? Yes, most definitely.
Do you feel like brands are doing enough to celebrate women in the sneaker community?
Again, I do not see the need to do so. What does it even mean to celebrate women in sneakers? Will there be more pink pairs with flowers and stars? Nobody wants this kind of shoe! The only real problem women in this game have is with sizing, the rest is all good. Women in sneakers want the same dope pair as men and vice versa. We just need a wider size range on every shoe. As for the industry at large, I would love to see more women designing shoes or working at the very top. I do not have any numbers, but I am sure that it is just as male-dominated as most parts of our society are.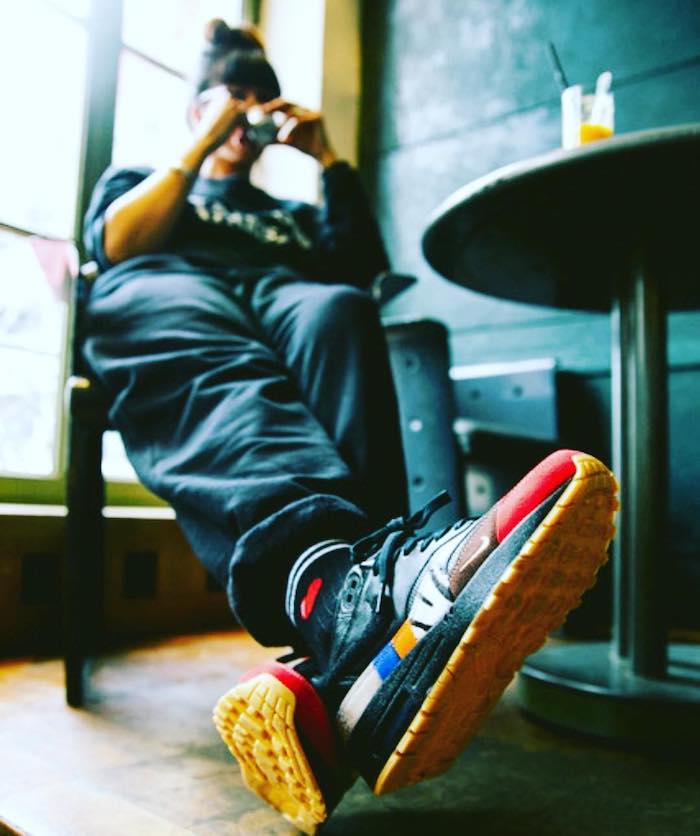 How did it feel being selected as one of Nike's Masters or Air?
On the subject of women, there were three women out of the nine Masters of Air. Of course, it could have been more, but hey! To this day, it is still one of the most flattering titles I have ever had in this game and I am pretty proud of it, if not extremely flattered.
The whole selection process side of things went pretty fast. I'll never forget the day that I was contacted by the people from Nike France telling me that people from Nike WHQ were interested in my profile – it basically came out of nowhere! I've been in the sneaker game for so long, but never in a pretentious way and I couldn't care less about you know what I have or know about it, you know what I mean? I've been wearing kicks almost every day since I was 11 years old and nothing else. It's such a big part of my life and I've always been so true to it.
So anyway, they reached out and asked me a few questions and they obviously liked what they heard because the next thing you know, I had the whole Nike crew in my small Paris apartment all the way from Portland to shoot me and my shoes. It is 100% one of the best things that happened to me in 2016. Going to Portland, meeting Tinker Hatfield and the other great Masters of Air from over the world was thrilling. It's funny because that same summer I had the most painful surgery on my feet. The whole experience was something I will never forget and the launch of the Air Max the following year was also very special.
When you're really passionate about something the feeling is extra sweet. We (the MOAS) are still in touch too which is nice. I really love the fact that we all come from different countries, speak different languages, have completely different lives and still come together over a shared passion for Air Max.
Do you have an Air Max grail?
It depends if we're talking about a grail I want or a grail I have. My grails are all of my old, dying pairs: the ones I loved and wore and turned them to pieces laying in their box. They are my grails for the very fact that they cannot be replaced. Their date of birth is marked on the inside of the tag and that is what makes them all the more so special to me. The fact that there will never be another set of these exact same shoes from that same special release date.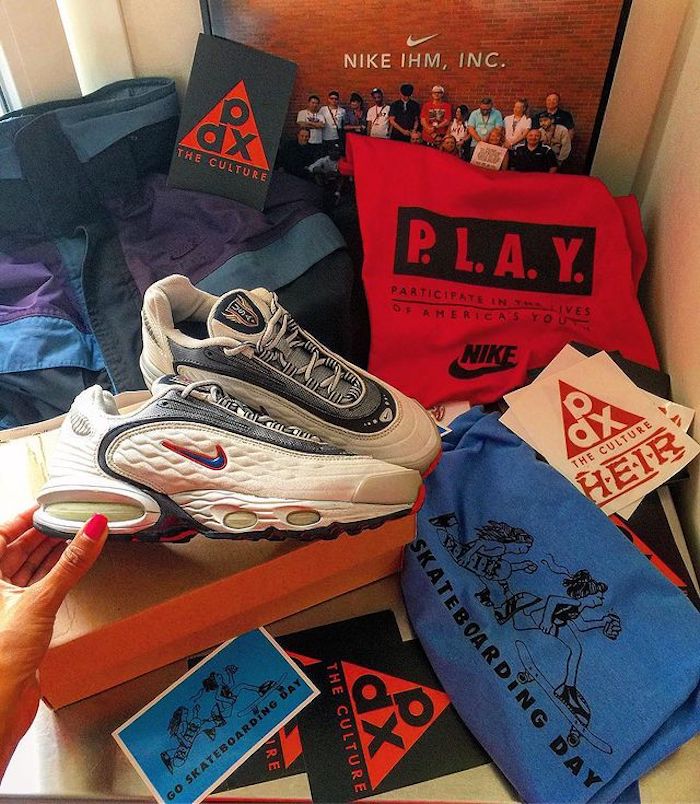 As for grails I would love to acquire – yes, I have a lot! Very randomly I'd love to get the F&F German Camo AM1 or some AM95 TZ. To be honest, my grails today have shifted from Air Max to ACG, but that's a different topic for a different time!
What's been the hardest pair for you to find?
Well, believe it or not, I've never been looking for anything too crazy. Maybe the all-white Air Max 1 Leather from '99, but to be honest, I don't even know.
eBay was my main source for shoes back then and putting an alarm on to wake me up in the middle of the night to win an auction was a regular thing for me. Travelling to get pairs were part of the journey as well. It was just normal for us, to fly far away to get cool kicks we couldn't get in Paris. NYC was definitely my favourite place to go hunting! The other thing was that back then, nobody cared about sneakers like that, I mean, way less than today anyway. It was pretty easy to get things. I would cop today's grails for $40 or $50 back then, sneakers that you would easily be putting another zero on today, that's for sure.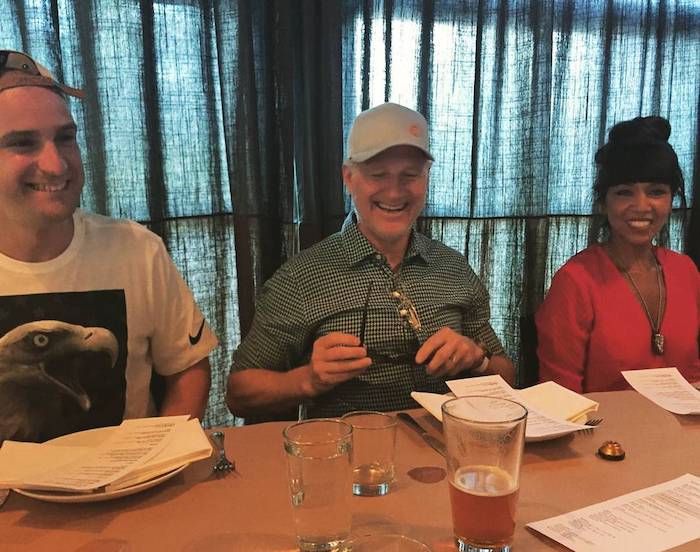 If you could bring back one pair of Air Max, which one would it be?
In my opinion, the minute you bring it back, it loses its charm. We are drowning in retros these days. It's become horribly boring and the shape is never good enough. Of course, that's not to say there isn't one pair, maybe the white mesh/sports blue or the white mesh/blue Air BW from back them. I'm down for any classic Air Max with a classic white mesh.
On the other hand, I also have a lot of love for crazy prints like animals, dots or stripes. Maybe the polka dot Air Max 90 from back then. Also the Nike Air Max 1 Women "Maize" from 2003. This is actually on my grail list as well. Oh, how could I forget! I'm not sure if it would be on my grail or retro list, but the Nike Walker Max 1 is one pair that I have been looking for for a long time and never managed to get. Maybe this one then!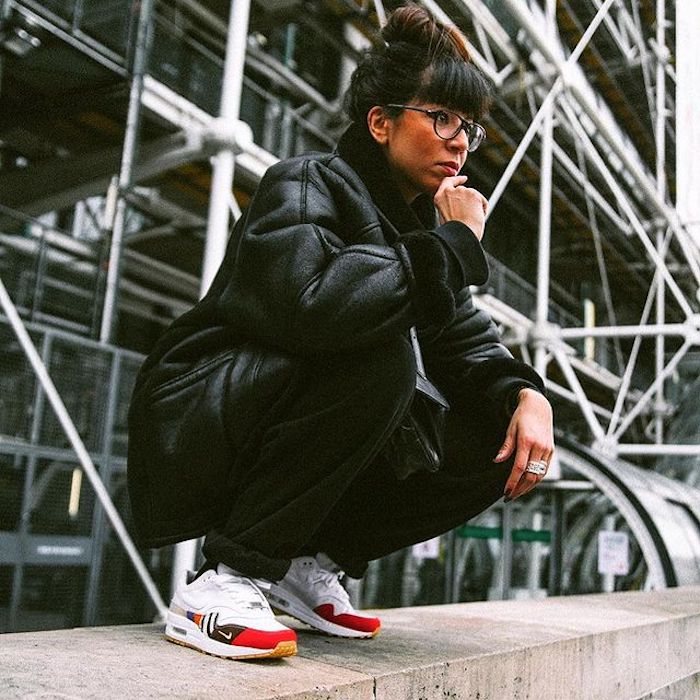 Lastly, what does Air Max mean to you?
To me, Air Max is still the most modern, revolutionary, groundbreaking and rebellious shoe ever created to this day. I am still impressed and amazed, even shocked at the technology behind it. They are comfortable, aggressive and stylish all at the same time. It is everything but a regular shoe; it is an insane looking object with so much history. Even if I get tired of this game, I will still look at it with baffled eyes.
Make sure you follow Lalla on Instagram!