Here at KLEKT, we love highlighting how creative the sneaker community is and today, we're sitting down with UK based artist and sneakerhead, Crep Candle aka Harvey Prince. Having grown up surrounded by sneakers, Harvey decided to turn his passion into a career towards the end of university. Over the past year, his work has become increasingly popular within the sneaker community, turning grail worthy sneakers into fully functional candles.
Today, we'll be learning a little bit more about Harvey and Crep Candle, giving us a closer look at just what makes pushes him to keep creating. In just over a year, the brand has seen a sharp rise in popularity. Today, we'll learn more about the origins of his business, his top favourite pairs and what inspires him to create such lifelike sneaker candles. Without any further delay, this is Crep Candle's interview with KLEKT!
Hey! Thanks so much for sitting down with us today. Can you tell us a little about yourself and your story so far?
Hey guys, thanks for having me – it's my pleasure. My name is Harvey Prince, I am 22 years old and I am the founder and creative director of Crep Candle. I was born and raised in Manchester, UK, but moved to Leeds to study Business Management & Marketing at university. Towards the end of my degree, and at the start of the COVID-19 pandemic, I came up with the idea of Crep Candle.
I started learning how to make candles in my kitchen and, after around six months of trying and testing, I had finally created a product and silhouette I was happy with – the Nike Air Force 1. The first release was in October 2020 and seven months down the line, we now have five silhouettes available and over 16,000 followers on Instagram with a lot more candles in the pipeline!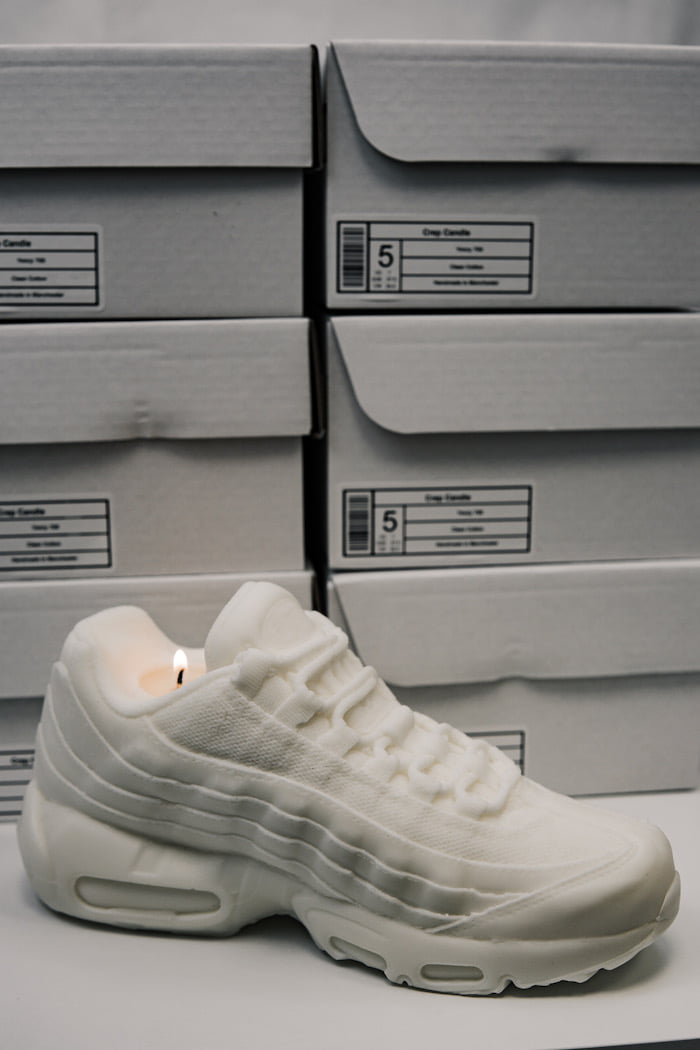 For those who aren't familiar with your work, could you give a background about what you do?
So at Crep Candle, we recreate the most popular and highly sought after sneakers into candle form. We make life-size sneaker candles of the highest quality that keep your room looking and smelling fresh.
Is this your hobby or a full-time career now?
I have been lucky enough to make this my full time career now thanks to the support from all of my amazing followers.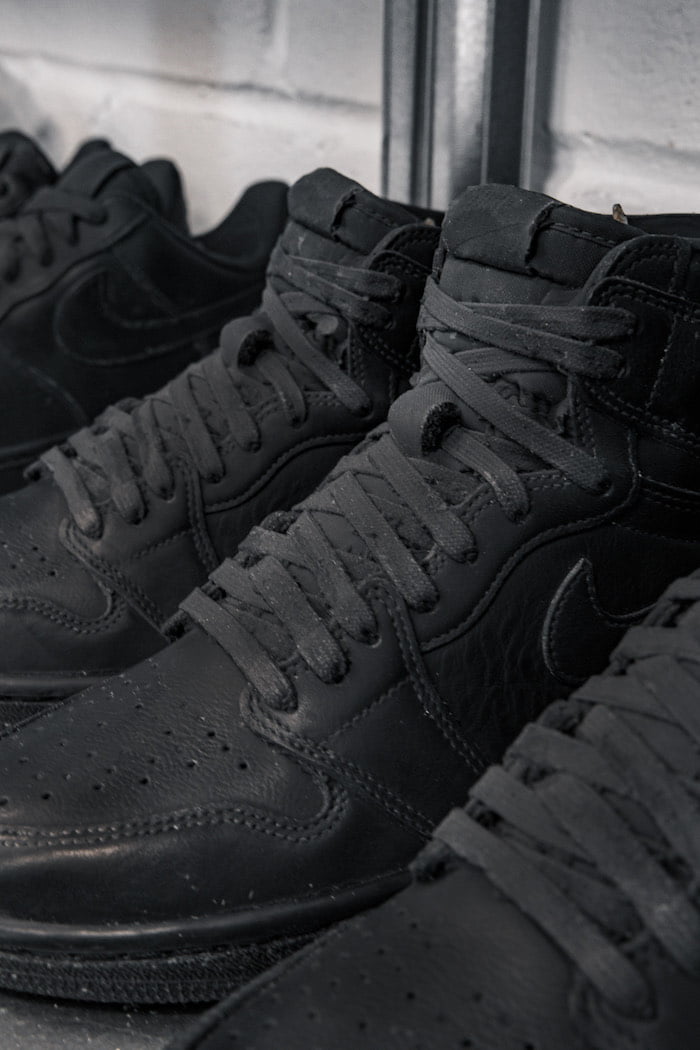 When it comes to picking a shoe to make a candle from, what do you look for?
A lot of the sneakers I have turned into candles I have grown up wearing my entire life so I have built an attachment to them. When it came to picking the first shoe to make, it was a no brainer. I have been wearing the AF1 for most of my life, from school, college, university and still wear it most days. My followers on Instagram have a lot of influence on which sneaker I choose to make into a candle so if you have a silhouette in mind, feel free to message me on Instagram!
Every shoe you have made has so many different layers to it. How do you tackle all the various design elements that go into each shoe?
Each sneaker comes with its own set of challenges, whether that's due to the shape or due to the various textures of the shoe. With the wax being so fragile, there really is not much room for error so it's very important that I prepare and plan for no errors. Of course, if there are errors, I make sure that they are noted. Vigorous trying, testing and man-hours has gotten me to a point now where I am able to complete the different design elements to a much higher standard.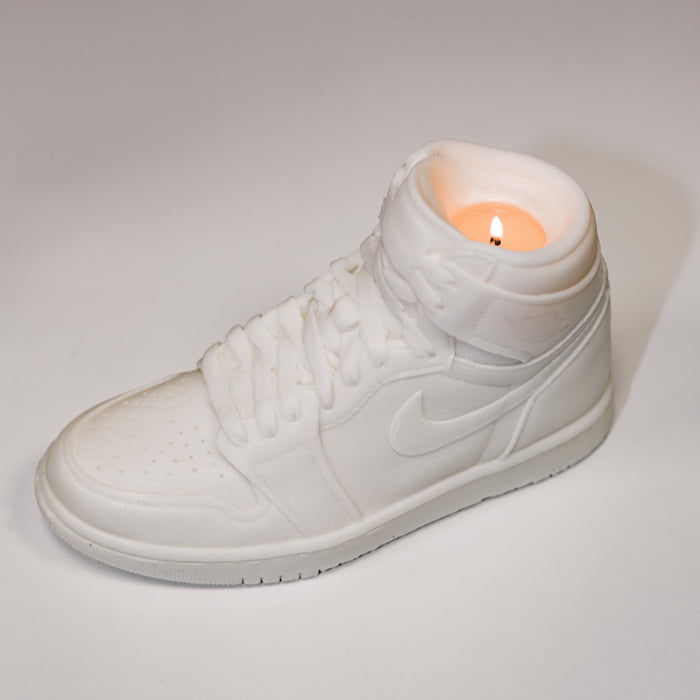 What's been the hardest shoe that you have had to mould?
The Air Jordan 1, for sure.
Why did you choose to start making sneaker candles?
I was searching for a unique candle for my bedroom and was struggling to find anything different that stood out to me. Nearly all of the candles that were being offered to me were either jar candles or just pillar candles. I took it upon myself to find out how I could start making my own custom ones and Instantly fell in love with it so this is where the idea of Crep Candle came from.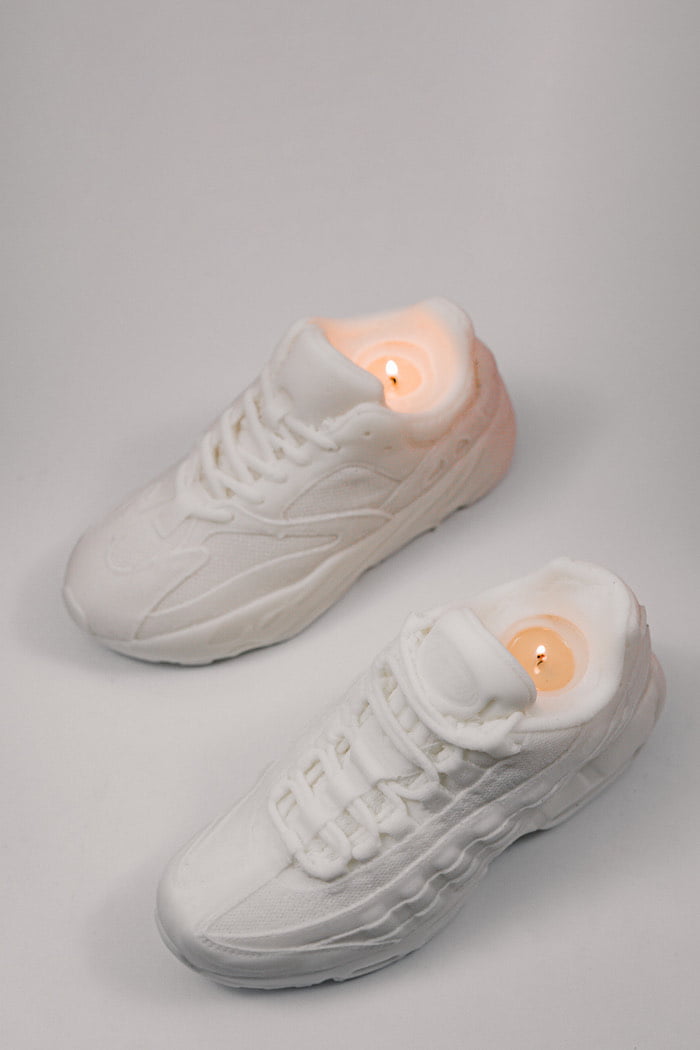 Why do you think creating unique pieces is so important nowadays?
I believe it's extremely important to be unique and creative in whichever art you're focused on as this is what separates you from everybody else. It helps to make your own DNA and something that people recognise as being yours. If everybody thought the same we would get bored very quickly and, so it's important that people are always actively looking for innovation and change in whatever they pursue.
Are you a sneakerhead?
Of course!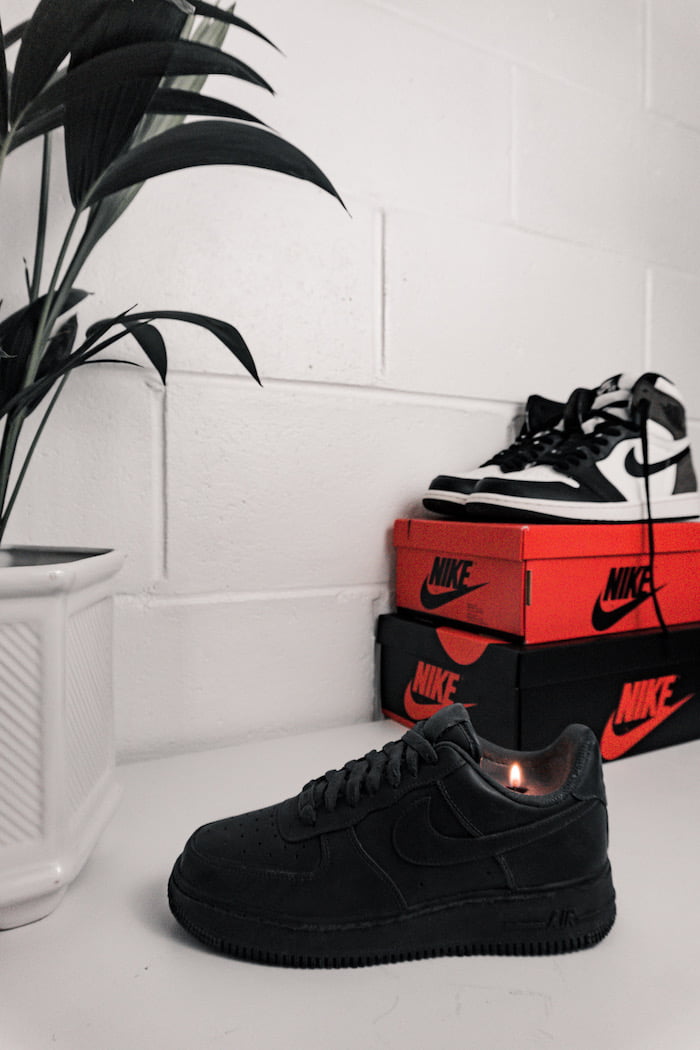 What's on your feet right now?
White Air Force 1 Lows; classics.
What are the top five trainers in your collection?
At the moment the top five pair in my rotation would be the:
Nike Air Max 97 "Summer Scales"
Represent Reptors "Brown"
Nike Air Force 1 Low "White"
My favourite shoe ever is the Sean Wotherspoon x Nike Air Max 1/97 VF but unfortunately, I don't own a pair. It's one that I will definitely be looking to pick up in the future though!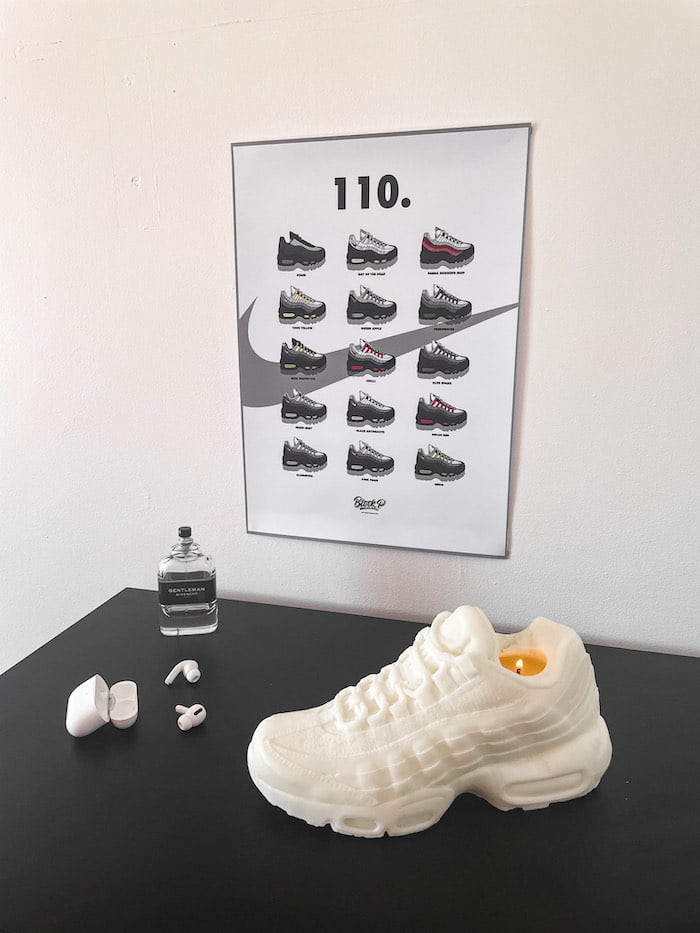 What makes a pair of trainers or a streetwear item stand out to you?
When it comes to trainers, I would have to say more than anything it comes down to specific colourways: I am a big fan of browns and neutral colours rather than super-bright ones. With my streetwear, I focus primarily on the fit of the clothes. It's very important to me when buying streetwear that it first perfectly and sits where it should.
What is your favourite brand and what collaboration would you like to see in the future?
My favourite brand at the moment is Represent. The quality and fit of the clothes is the best I have ever tried and it's a very respectable price point. I would love to see them link up with some other big streetwear brands such as Palm Angels or Off-White™.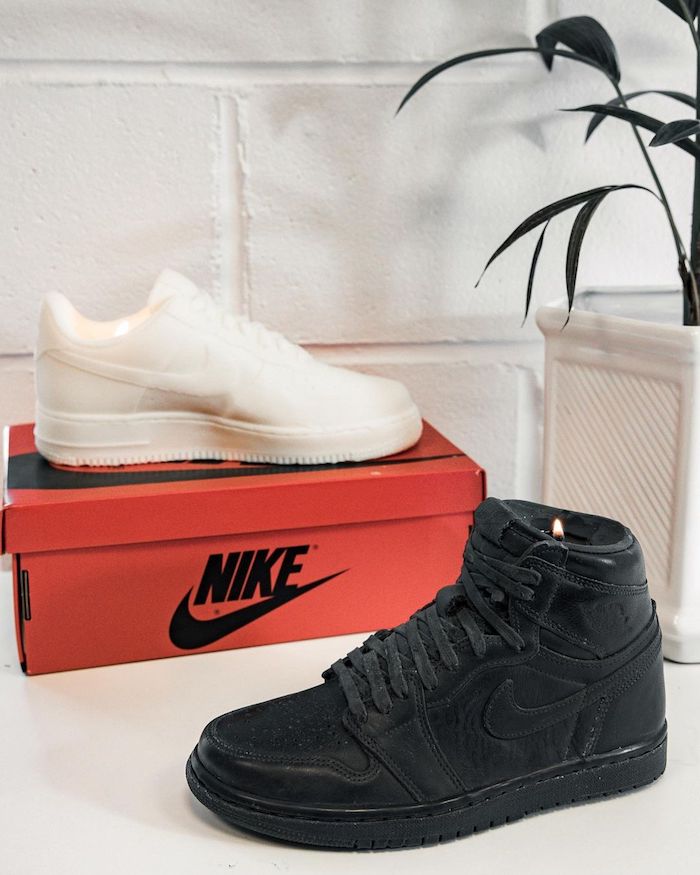 What advice would you give to an aspiring artist?
Don't be afraid to take risks and experiment with new ideas, always challenge your thoughts and act upon them!
What have you got coming up in the next few months?
We've got so much coming up in the next few months which is very exciting. We have a brand new collection that's set to drop on 30/06/2021 that you won't want to miss as well as two brand new silhouettes to be revealed in the coming months. Make sure you follow us on Instagram @crepcandle!
Thanks for chatting with us today!
Thank you!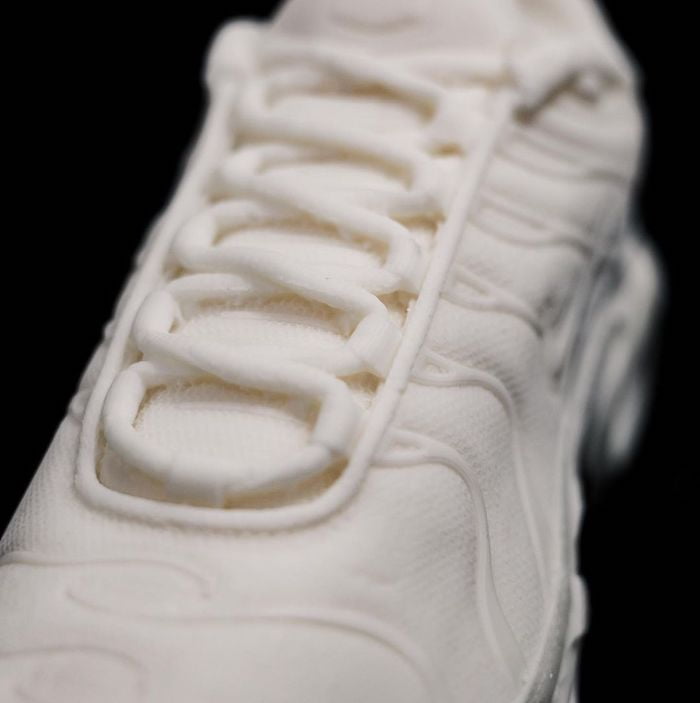 Final Thoughts
Having spent a little time with Harvey, it's clear to see that the passion he has for his work is huge. In a little over a year, his art has gained him thousands of followers and customers, as well as giving sneakerheads a chance to decorate their homes with his pieces. With this year already looking positive for Crep Candle, we can't wait to see what else is in store. Check out @crepcandle on Instagram and make sure you support Harvey's work!