It looks as though a Yeezy Foam RNNR "Ochre" will be arriving later this year. Following on from the surprising success of the recent "Sand" and "MXT Moon Grey," the shoe has had widespread popularity in these sneaker community. Once a meme-worthy shoe, the Foam RNNR is now here to stay. Last week we reported that a bright red "Vermilion" colourway was in the works. Now, it looks as though an equally vibrant "Ochre" will be launching in summer.
Whether you love it or hate it, the Yeezy Foam RNNR is going to be a big part of summer footwear this year. Thankfully, the "Ochre" is a perfect pair for the warm weather. Taking Kanye's futuristic silhouette, the entire shoe is wrapped in a dark yellow hue for a distinctive look. Perforated holes cut throughout the EVA foam (unsurprisingly) give a lot of breathability. Finally, the lightweight sneaker sits atop a well-structured sole to give a comfortable ride.
If you like the look of the Yeezy Foam RNNR "Ochre" then sit tight. As it stands, the shoe should drop at some point in July for around €75. You can expect these to sell out pretty quickly given the resale value of the Foam RNNR too. Check out the images below and let us know if you'll be copping these Yeezy Foam RNNRs.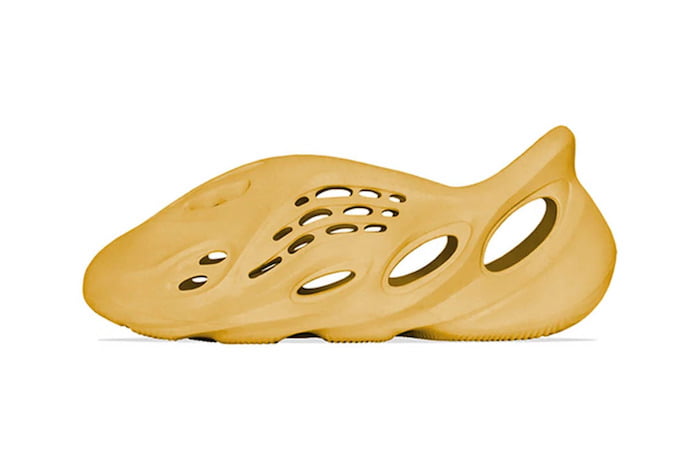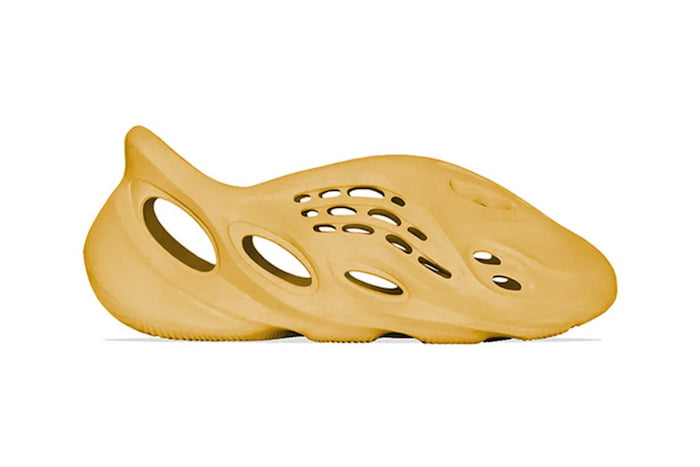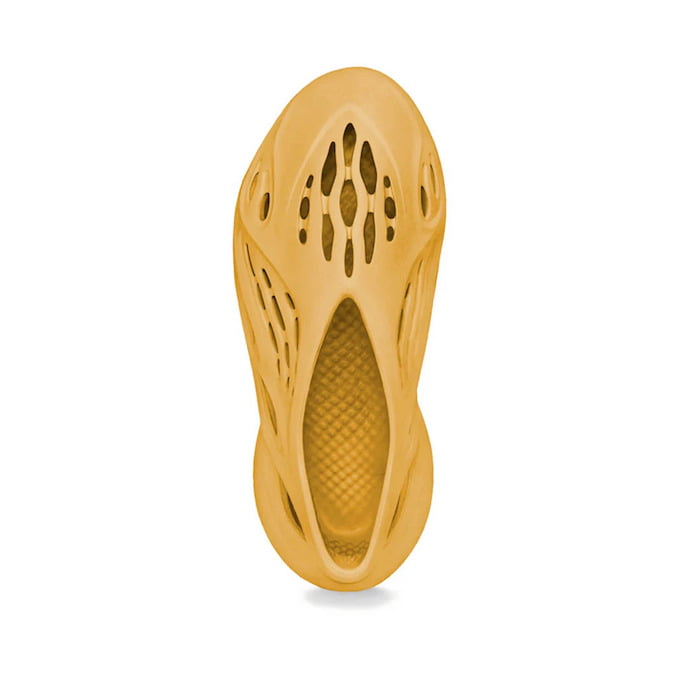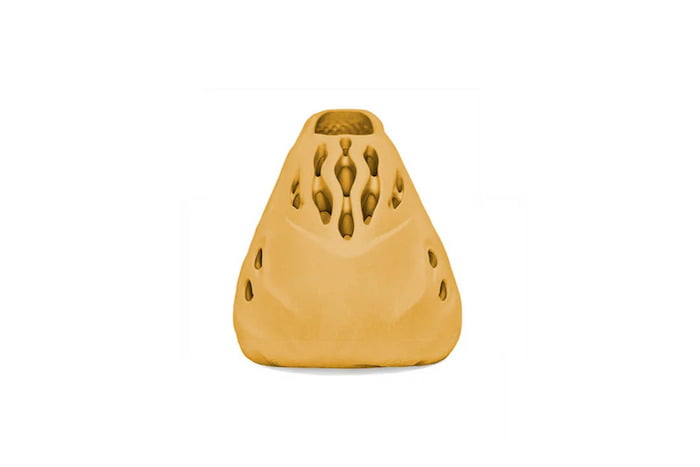 Image Source: Yeezy Mafia